October 18, 2017
Calendar Survey: 2nd survey explores what additional breaks could look like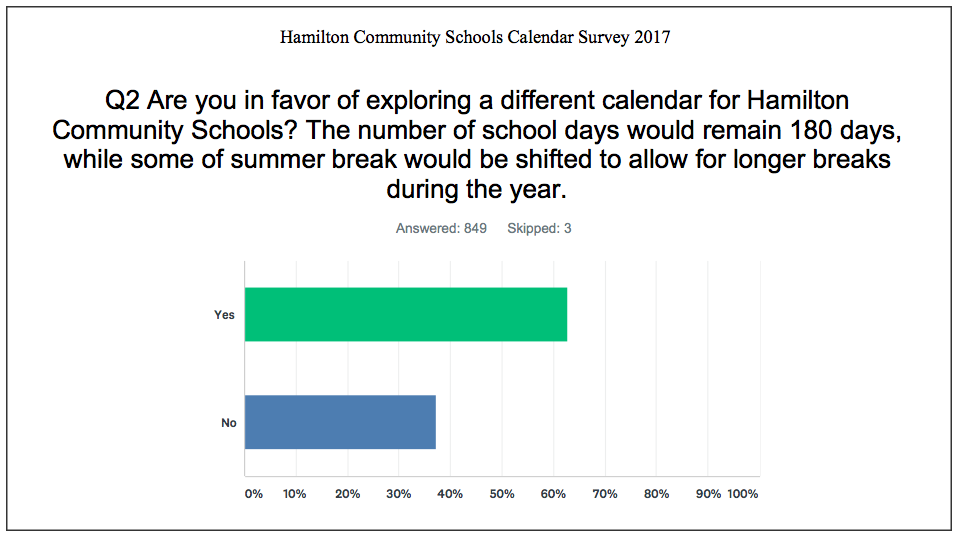 In the first Hamilton Community Schools Calendar Survey, 532 out of 849 respondents (63%) - teachers, staff, parents and community members - said they would support exploring an alternative calendar.
While no decisions have been made yet - the survey was designed to simply gather information - the results show there is enough interest to continue brainstorming calendar changes. Therefore, the next surveys will assess which calendar changes may be favorable.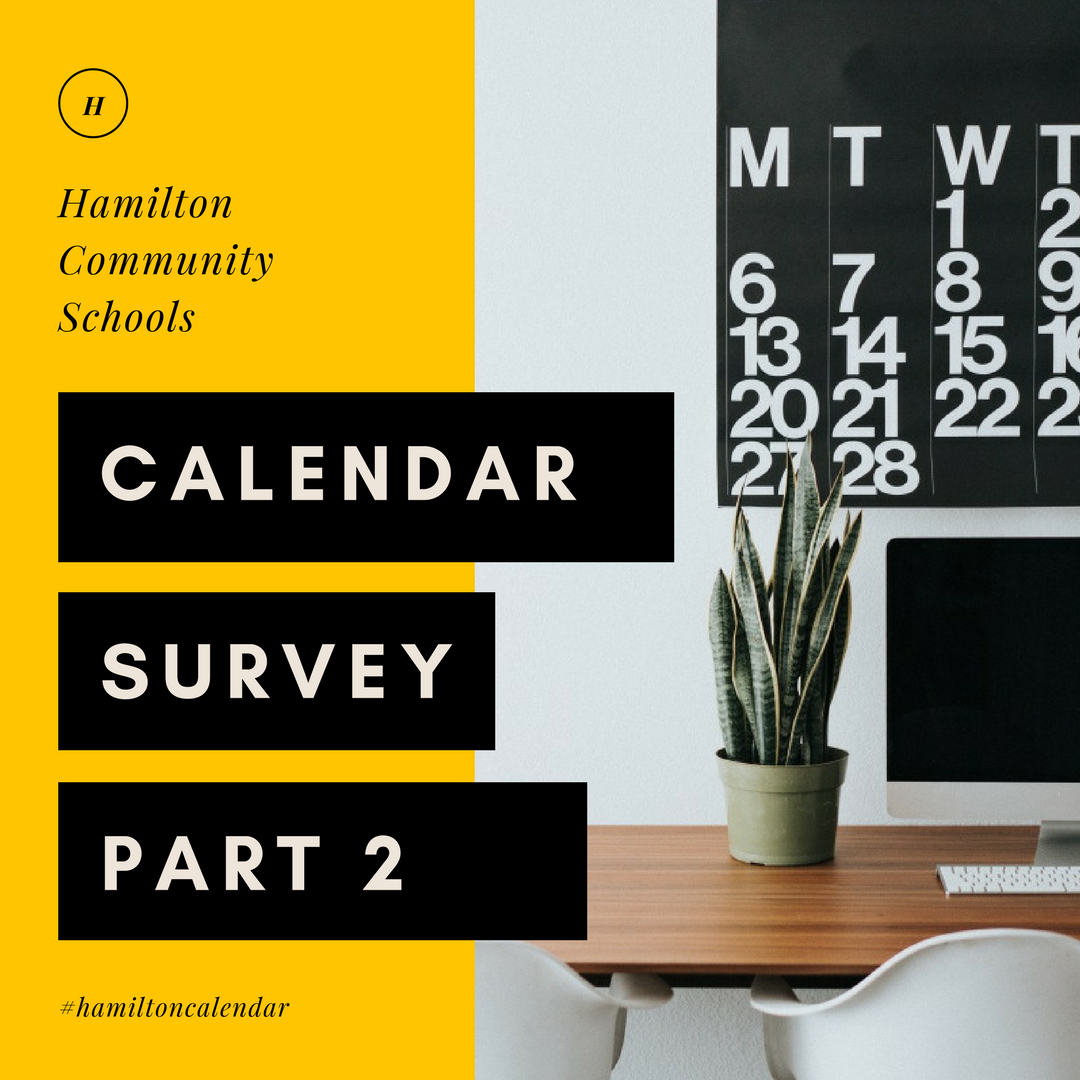 Throughout the process, no matter what direction we go, the number of school days will remain constant at 180 days. However, the more breaks we take, the shorter the summer gets. The advantage to a reduced summer break is two-fold:
It will reduce the "summer slide" and enable students to better retain knowledge gained during the school year.
Create needed breaks during the school year, promoting overall wellness of students and teachers.
For more information about the summer slide, click here.
DETAILS OF THE SECOND SURVEY
Before we ask about specific start dates in August/end dates in June, we first need to discuss the logistics of an alternative calendar.
We need to gauge the community's interest in longer traditional breaks and new week-long breaks and long weekends among many other calendar options. Then, armed with your input, we can calculate possible start and end dates, the focus of an upcoming survey.
In other words, our second survey focuses on what school breaks are important to you. To your family. To your staff.
We listed how many days each change would add to the school calendar, helping you better visualize the impact.
Thank you for your support of Hamilton Community Schools. Please reach out to us with any questions or concerns you may have during the second survey process.
The survey link is: https://www.surveymonkey.com/r/V7Z5GV9
Sincerely,
Hamilton Community Schools Board of Education