January 23, 2018
Hamilton Cheer returns to basics, experiences success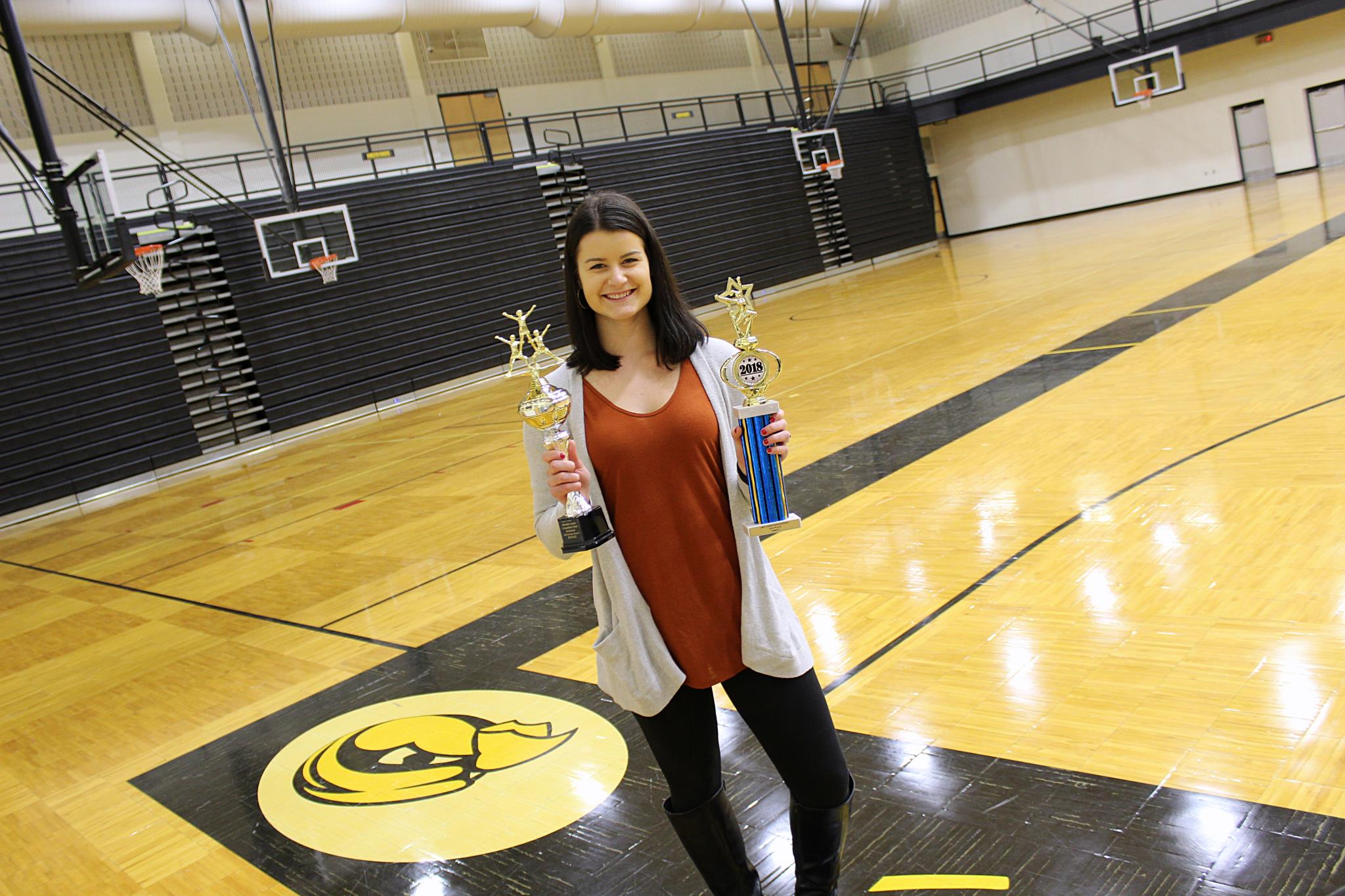 It's a rainy, foggy and cold Monday afternoon outside, but inside Hamilton Varsity Cheer Coach Adrian Sinkler is beaming.
No case of the Mondays here.
Did she scroll through #MondayMotivation on Instagram for a spark? Absolutely not.
The first-year coach taught and encouraged and held her competitive cheer team accountable, one day at a time, and now she and the team are enjoying the results.
The shiny kind of results.
Two cheer trophies are prominently displayed in the high school's office, a daily reminder that Hamilton High's competitive cheer culture is rapidly changing, and changing for the better.
And now, with the momentum of a recent first-place finish and two second-place finishes, the team will host its first cheer competition since the 2014-15 season. The home event, which begins at 5:45 p.m. on Wednesday, Jan. 24, has the entire team amped.
"They are really excited," Sinkler said during a break from her paraprofessional role at the high school. "They know the setup. That's a good confidence booster for them."
1st Place. Well deserved girls. 🎀💛🖤 #AllOutWar #WereOnFire #HamiltonStrong @HamiltonSchools @CoverHawkSports @HCSHawkeyes @SentinelZads @HollandSentinel pic.twitter.com/6zjnKDActR

— Adrian Sinkler (@CoachSinkler) January 13, 2018
The team's confidence has skyrocketed ever since Sinkler started coaching this school year. A former cheerleader at Thornapple Kellogg High School, she realized the 18-member team needed to return to the basics.
For example, Sinkler advised them no more lifting with their back or arms, but to lift with their legs. Avoid the autopilot mode of cheerleading and focus on the details, the little things judges notice.
And, here's a big one, trusting her.
With Sinkler working at the high school during the day, her influence has even more impact.
"It helps them be more responsible and more accountable for their actions," she said.
The home competition is another step in building a strong Hamilton cheer program for years to come.
"Hopefully we have a good outcome," she said.