December 5, 2018
Early Bird Club has work published in Cornell journal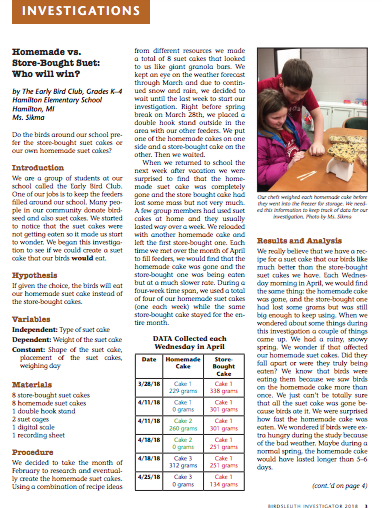 Congratulations to Hamilton's Early Bird Club for becoming published research scientists!
Their work was featured in BirdSleuth Investigator 2018, a publication from Cornell Lab of Ornithology in New York.
"Last year's bird club did an inquiry science investigation. We wrote it up and submitted it to BirdSleuth and it was accepted for publication," said Jodi Sikma, STEM Teacher and club founder. "I am so proud of these guys."
Check out the article on page 3 here:
/downloads/district_files/2018_birdsleuth_investigator_181108.pdf