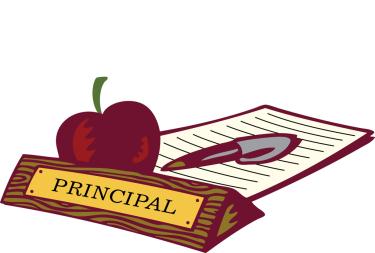 Notes From Mr. Roon
Dear Sandyview Families,
Are we really already to June? I'm not sure about anyone who is reading this, but that is unbelievable to me. How did this year go by so fast? Well, in case
you've forgotten about the school year that was 2017-2018 below are a few spotlights.
● Launch and Implementation of Sandyview Kids S.O.A.R. Our students have taken this and built it into their own. We will continue to look for ways to teach and encourage our students on positive behavior choices.
● PTO Fun(d) Run - Students were able to raise $16,000 to support their classrooms and because of this success Mr. Roon had the opportunity to kiss a pig!
● Students took part in a variety of field trip experiences this year, including Aquinas College, Request Foods, The Outdoor Discovery Center, DeGraaf Nature Center, Wedeven Wetlands, Gerald R. Ford Museum, and Frederik Meijer Gardens.
● Camp Read-A-Lot visited Sandyview during the month of March. This was showcased by our school
decor, "catching" our reading fish, and our author visit from Buck Wilder. It was an exciting month sharing our love of reading here at Sandyview.
● The Sandyview students continue to amaze us on their reading skills. As of May 30, Sandyview had 85% of students at or above benchmark on the DIBELS. Thank you to students for their hard work, and teachers for believing in all our students.
It has been a remarkable year for our students and staff. Thank you for being a part of our lives throughout it all.
Mr. Roon
Twitter: @jroon44
Email: jroon@hamiltonschools.us