May 27, 2020
Kate Kooiker: Passion becomes tangible at Magnolia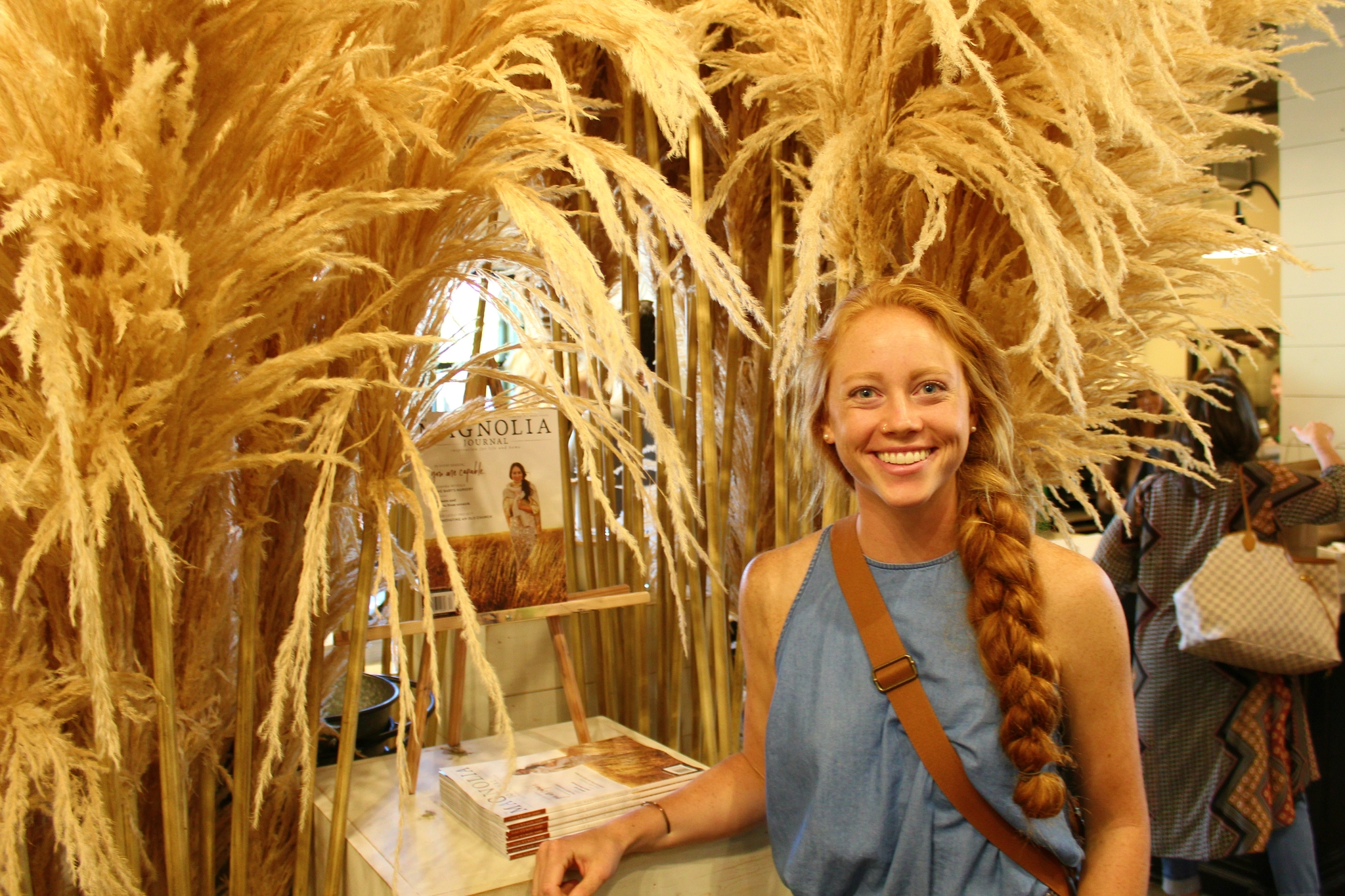 The sun is shining and the temperature is rising on a beautiful fall day in Waco, Texas, as Kate Kooiker stands near the entrance to Magnolia Market at the Silos, surrounded by eye-catching, take-your-breath away displays she helped create.
There is a sparkle in her bright blue eyes and a genuine smile on her face, the kind of smile that comes only from hard work, risk-taking, and watching a dream unfold, in real-time, right in front of you.
Thousands of people from across the country will experience Kooiker's work today alone and by the end of the week, more than 35,000 visitors will have been amazed by it.
A few months earlier, even movie star Reese Witherspoon stood just outside Magnolia Market, sharing thoughts from her new book, flanked by designs that Kooiker had assisted with, sparking an atmosphere Witherspoon affectionately called "adult Disney World." It was a surreal moment for the 2013 graduate of Hamilton High School.
"It was real special to stand back and see what I did on stage," she said, mentally transporting herself back to that moment, already a highlight from a career just taking off.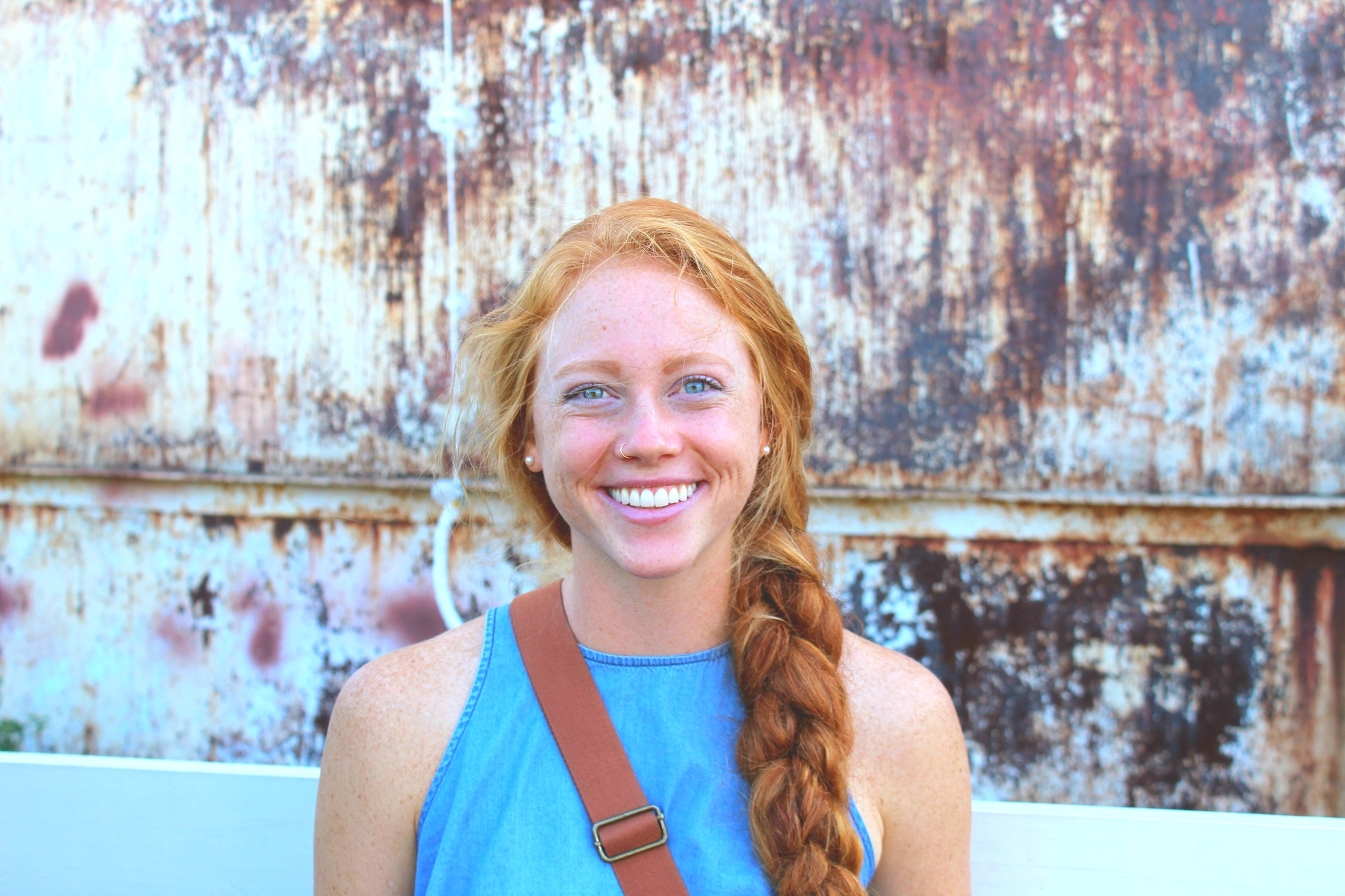 The road to working for Chip and Joanna Gaines, stars of the hit HGTV show "Fixer Upper," was marked by two key ideas: Kooiker first took advantage of the opportunities in front of her and second let passion become a driving force to push her even further, pursuing big dreams.
"You need to love it," she said, flashing her contagious smile again. "Having that belief is not easy, but in my experience … it pays off."
At Hamilton High School, Kooiker was class treasurer and a three-sport athlete all four years, also participating in the Teacher Assistant (TA) program. She loved the ability to take online classes to pursue her special interests such as interior design. The key catalyst, however, was the support she received from Hamilton coaches, teachers, and friends to pursue her art.
"It didn't feel like just me going after my passions, it felt like all of us going after my passions," she said.
Hamilton High School Teacher Sarah Kapenga said Kooiker's TA program students adored her and her supervising teachers were thankful for her.
"Kate had a unique combination of gifts in that she was very creative, very organized, and very driven," Kapenga said. "I can recall an experience which they had to create a children's museum exhibit. Their authentic audience was a 3-6 year old who visited our classroom. Their group made an elaborate under-the-sea creation with interactive sails and fishing lines, as well as a real live red-headed mermaid – Kate. The kids were thrilled with it and spent a lot of time at that exhibit."
Kooiker went to Hope College, intent on majoring in art education. But soon she realized teaching wasn't her passion, creating was. Kooiker graduated from Hope College in 2017 with a degree in Studio Art and Business Management.
She accepted a museum job in Holland, waiting for an opportunity to create full-time and move outside the area, see something new beyond West Michigan. Then one of her roommates from college moved to Waco and planted a seed, suggesting Kooiker search for a job at Magnolia. She did, found one, applied, interviewed once, and received an offer in May 2018 that she wasn't going to turn down.
"The longer it goes, the more I realize how big of a deal it was," she said.
The Magnolia ecosystem has grown to more than 800 employees, but Kooiker is part of a special team, the visual display team, which reports up the chain to Joanna Gaines herself. There is a creative lead, three display coordinators under them, and three assistant display coordinators, which is Kooiker's role.
Her main role is creating seasonal displays for the market, which involves brainstorming and sketches and prototyping and connecting themes from the Magnolia Journal magazine. Ideas flow back and forth to the creative lead who gets final approval from Joanna. Finally there is install day, a minimum 14 hour work session taking down the previous season's decorations and replacing them with fresh, new, unique decorations to enhance the Magnolia experience.
"Every install day is a highlight for me," Kooiker said.
She's also involved with producing displays for Magnolia special events, such as the Reese Witherspoon book tour and Joanna's most recent book-themed baby shower.
"I was so surprised by all of the details when I arrived to the party," Joanna wrote in her July 17, 2018 blog post. "My friends enlisted the help of the visual display team at Magnolia to create a stack of oversized books … and a few balloon displays throughout the space."
As Kooiker walks through the crowded campus, pointing out her projects hanging from ceilings, like that one with 700 paintbrushes or the one with honeyjars filled with silicon mold, herbs, resin, and alcohol inks, Magnolia employees keep stopping her, complimenting her on her hair, asking her about her day.
"The culture here is amazing," she said. "It's really encouraging."
Reflecting on where she is now and where she is going, Kooiker flashes back to her final high school paper.
"I wrote about passion, which looking back, is a theme I can tie almost any experience I had at Hamilton back into," she said. "Passion is what guided me through my next chapter of life (college) and has continued to guide me in the years since. It's what brought me to Texas and I anticipate it to be what helps lead me through tomorrow."