October 16, 2020
Efficient lighting upgrades save district thousands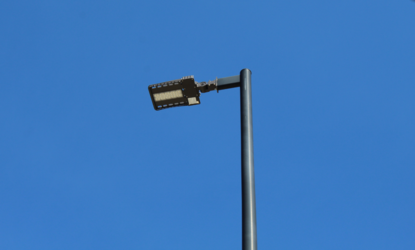 Hamilton Community Schools should save at least $50,000 a year in energy costs with upgrades performed over the summer to LED lighting across the district.
Thanks to a partnership with Hudsonville-based Meekhof Electric, the district secured energy efficiency incentives and discounts through Consumers Energy in excess of $200,000 to replace 80 percent of the district's lighting. The total cost to the district was less than $7,000.
Thousands of 28-watt fluorescent lamps were replaced with 12-watt LED tubes in the buildings, according to Keith Folkert, maintenance supervisor. Parking lot lights also were changed from 400-watt lamps to 100-watt LED lights.
The following graph illustrates a savings of over 15% during the first three months of the district's fiscal year (7/1/20-6/30/21) for the main campus of Hamilton Community Schools.