September 8, 2020
New online option available for Hawkeye gear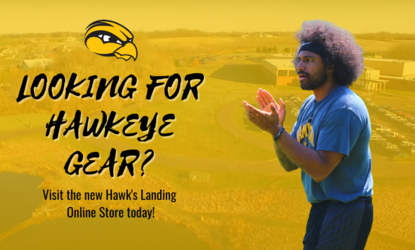 The Hawks Landing store has a new online service for community members to purchase Hawkeye gear.
Operated by Hamilton High School students and supervised by Business Teacher Dan Meiste, the online store will be open for a 20-day window. Then it will close for 10 days to process before opening the following month with all-new designs.
"We have created a buying opportunity that is convenient, safe, and will allow for more variety during this time," Meiste said. "Once the store can physically open we also plan to have that presence along with the online store."
Ordering through the online store is a simple, three-step process:
Choose your items and add them to the shopping cart.
Securely check out with your credit card.
Purchases this month must be completed by Tuesday, Sept. 15 at 12:59 p.m. EST.
"Our mission from the start has been offering a service to the community, helping to teach students skills for success along the way," Meiste said. "This option does that for each stakeholder."