September 13, 2020
Free COVID-19 Testing Events in Allegan County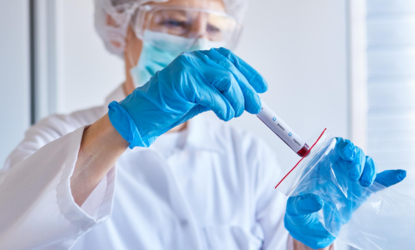 Source: Allegan County Health Department
In effort to increase COVID-19 testing in Allegan County, the Allegan County Health Department (ACHD) is partnering with the Michigan National Guard and the Michigan Department of Health and Human Services to offer free drive-thru testing at various locations in the county.
COVID-19 testing (not antibody test) is available to individuals of any age, regardless of symptoms. Individuals under the age of 18 will need parental/guardian consent. You do not have to bring a lab order to be tested. An interpreter will be on site and available.
The testing event will be on the following days and at the following locations:
Thursday, September 17th from 9:00 a.m. to noon: Friendship Wesleyan Church at 1285 102nd Ave., Plainwell
Saturday, September 19th from 11:00 a.m. to 3 p.m.: Gun Lake Tribe's Public Safety Building at 2869 Mno Bmadzewen Dr., Shelbyville
Thursday, September 24th from 9:00 a.m. to noon: Allegan County Human Services Building at 3255 122nd Ave., Allegan
Individuals in need of transportation can call Allegan County Transportation (ACT) at (269) 673-4229 before noon the day before the event for no charge.
In the event of severe weather, ACHD will cancel testing events for the protection of staff and residents. Please check our Facebook page @AlleganCountyHD or call our Hotline at (269) 686-4546 for any cancellation notices the day of the event.
Anyone who is experiencing symptoms of COVID-19, including fever, cough, sore throat, body aches, or shortness of breath, should seek testing as well as those working with the public, living in congregate living facilities or have potentially been exposed. For more information about whether or not you should be tested, call the ACHD COVID-19 Hotline at 269-686-4546. The hotline is operating Monday through Friday from 8:00am to 5:00pm. Find more information regarding testing availability at www.michigan.gov/coronavirustest.