September 13, 2020
Drive-thru testing sites in Ottawa County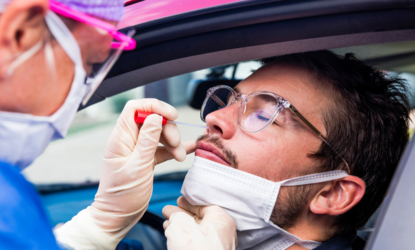 Source: Ottawa County Health Department
No cost diagnostic testing is available for anyone 5 years of age and older with or without symptoms. Parental/guardian consent is required for minors. No screening and no appointment are needed. Please bring a form of ID (e.g., state or country issued ID or paperwork with your name and address [bill, mail or paystub]).
Fridays: 9/18, 9/25, 10/2 at 10 a.m. - 4 p.m.
Holland Charter Township Fire Department Station #2
12169 James Street, Holland 49424
Tuesday: 9/22 at 3 p.m. - 8 p.m.
D&W Fresh Market
50 Douglas Ave, Holland 49424
Tuesday: 9/29 at 3 p.m. - 8 p.m.
Meijer
746 E. 16th Street, Holland 49423
The National Guard will do the testing. Medical Reserve Corps volunteers and Ottawa County employees will provide support functions (instructions, forms, traffic control, data entry, etc.).
COVID-19 testing is an important tool in helping to understand the scope of community-wide spread and making data-informed decisions on how to best protect the people of Ottawa County. If you have COVID-like symptoms and/or have been in close contact with someone infected with the new coronavirus please get tested and self-quarantine. Contact your primary care provider for any medical needs.