June 30, 2021
Leadership roles available in athletics, high school, and middle school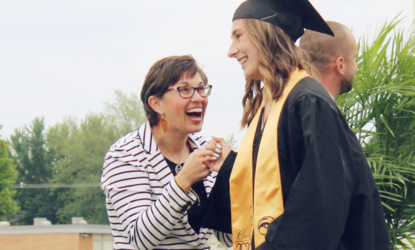 Hamilton Community Schools has exciting new leadership opportunities available in the district this fall.
We are now accepting applications for athletic director, middle school assistant principal, and high school assistant principal.
The district would like to thank Athletic Director Jordan Bandstra for his 5 years with the district. He oversaw the development of many new athletic facilities and helped our student athletes navigate the ups-and-downs of the global pandemic. Bandstra recently accepted the athletic director position at Zeeland West High School.
Hamilton Community Schools also appreciates the 19 years of service Middle School Assistant Principal Brian Morrison provided to the district. Previously he was a Hamilton High School teacher and has influenced many students as a high school softball coach as well. Morrison recently accepted an elementary principal position in Comstock Park.
Finally, the district is thankful for the 3 years of leadership High School Assistant Principal Alli Hoskins offered. In her words, she "worked hard to be a champion for students and teachers." Hoskins was instrumental in helping our high school students navigate remote learning during the pandemic. She also provided meaningful coaching to staff.
Earlier this spring, High School Principal Ben Bandfield accepted a position as Superintendent of Lawton Community Schools. Middle School Principal Rick Frens also became Superintendent of Schoolcraft Community Schools.
To apply for these leadership roles or other opportunities in the district, visit our jobs page here.