August 13, 2021
Status of RULER Curriculum Proposal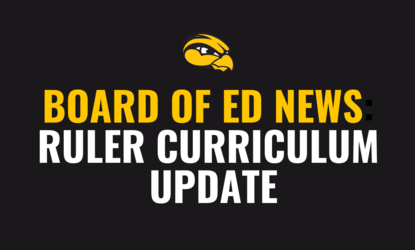 Dear Hamilton Parents,
Many of those attending Monday's board meeting requested more information about the status of the RULER curriculum we were considering.
After the RULER curriculum was proposed this spring, many questions arose from the community about the exact lessons that would be taught. That feedback was compiled into a FAQ document posted on the Web site.
Due to the magnitude of questions, at the April 12th board meeting the administration removed the proposal to continue to gather more information for the board and community at a later date. This decision was reported in the Holland Sentinel on April 15.
This summer Hamilton staff have reviewed the RULER lessons in detail and will continue the process this fall with associated content.
The results of the in-depth review will be shared with the community and the board this late fall so they can offer more feedback. The presentation will explain all the words used in the curriculum and the lessons students would receive as well as a detailed opt-out form.
Once all of this information is shared with the board for review, the typical curriculum process would take place in the early winter, if that is the direction the board chooses.
Mat Rehkopf, Director of Teaching and Learning
Sara McIntyre, Director of Student Services
David Tebo, Superintendent
Hamilton Board of Education