August 26, 2021
Board Position on Allegan County Mask Mandate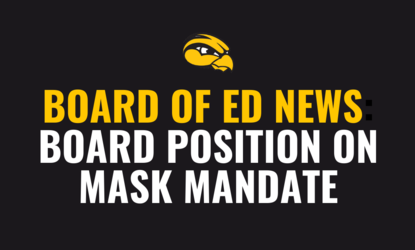 August 26, 2021
Hamilton Community, we hear you. With that being said, due to an influx of false information and hearsay, we, the Hamilton Community Schools Board of Education, would like to reiterate our position on the county mask mandate.
In July we issued a statement noting our intent to return to school with masks being optional. This position has not changed. We still believe that an optional stance allows all parents to choose what may be best for their children. We also still hold to following mandates or orders from the authority having jurisdiction, which in this case, is Allegan County. At this time, those orders include masks for grades K-6. Should the county rescind this order, we will remain, in our current health state and with the current liability status, at a mask optional decision.
Misinformation about whether we support the mandate or not has been spread at the county level and it was only fitting to restate our position at this time, in our current health climate.
We hope the heat dissipates soon and our students can enjoy being back to school! We are very glad to see them!
Go Hawkeyes!
Hamilton Community Schools Board of Education