September 28, 2021
2019 Grad Jess Rockhold gives back to Hamilton soccer programs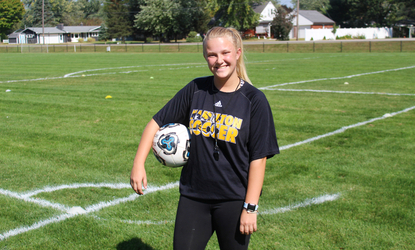 Early in her high school soccer career, Jess Rockhold was injured and could no longer compete in the sport she loved.
But that didn't stop her.
Soon she started coaching rec soccer. Then after graduating from Hamilton in 2019 she got involved with the Hamilton girls soccer program at all levels. Finally this fall she became the head coach of Hamilton's 8th grade boys soccer team!
She also will continue helping with the Hamilton High School girls soccer program this year. Jess said she loves watching the game now from a different angle.
Congrats Jess and thank you for giving back to Hamilton Athletics!