October 21, 2021
Robotics Mentor Opportunity at High School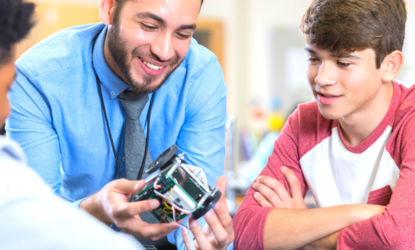 The Hamilton High School Robotics Team is looking for anyone who would like to help facilitate and support students exploring the basics of building and/or programming a robot for the FIRST Robotics Program. No experience required!
If you have any interest in working on cars/machines, engineering, CAD, working with circuits/electronics, or programming/coding (Java), then you can come tinker and learn alongside our students. The team will meet from 3-5 p.m., 2-4 days per week, from January-March. You can still mentor even if you can only attend 1-2 days per week.
Mentors will be assisting the Lead Mentor, Brent May:
Supervise and assist students as they design and construct the physical structure of the robot
Share any advice/experience that you have with students
Help students program the robot (only if you know how or want to learn)
For additional information, please contact Brent May at bmay@hamiltonschools.us. Feel free to share this information with anyone that you feel might be interested, especially if they have experience engineering, fabricating, or programming.