January 5, 2022
ESSER Survey Results available online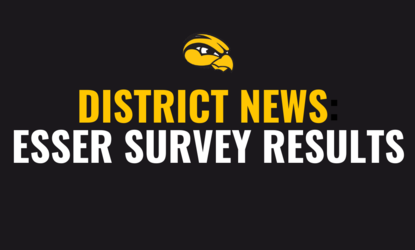 Hamilton community members, thank you for your recent feedback about the district's plan to utilize one-time federal funds.
We received hundreds of responses to our Elementary and Secondary School Emergency Relief Funds (ESSER) Survey conducted back in December 2021. The raw data results and ideas for spending the money based on the feedback are now available here. The findings also will be presented at the board meeting at 7:15 p.m. on Jan. 10 at the Hamilton High School Auditorium. Brief public comment will be available at that meeting.
If you have any questions about ESSER funds or the survey, please contact Director of Teaching and Learning Mat Rehkopf at mlrehkop@hamiltonschools.us or Director of Finance and Operations Tom Lagone at tlagone@hamiltonschools.us.
Thank you again for your input!