Work Based Learning
Work Based Learning gives students an opportunity to bring relevance to learning, explore career possibilities, and make informed decisions about their future career.
As part of the District Plan, all Hamilton students will graduate with career and life skills necessary to be informed consumers, skillful and productive workers, and active citizens.
Work Based Learning will develop and implement business partnerships offering Hamilton Community Schools students opportunities for real-world career explanation and skill building.
After approval from the Board of Education, 2027 Hamilton Community Schools graduates will be based on high school class credit and experiences. From fifth grade through senior year, all students will be exposed to Work Based Learning.
Overview & FAQs
Additional information about Work Based Learning and answers to frequently asked questions.
Glossary of Common Terms
A list of terms related to Work Based Learning and a description of what they mean.
Naviance
Naviance is a platform that Hamilton uses for EDP completion, requesting transcripts, getting letters of recommendations, searching for colleges, applying to colleges, creating resumes, and completing reflections as it relates to Work Based Learning Experiences. An EDP is a series of tasks and activities, a portfolio of experiences, assessments, and goals related to a student's interests, abilities, and future plans.
Interactive DISTRICT Opportunities
An interactive list of all Work Based Learning opportunities for Hamilton Community Schools students.
Student Employment Opportunities
A list of job opportunities for students listed by local employers.
Employers: Post Your Job!
Employers! We welcome you to post your job/internship opportunity for our students! Please email ameyer@hamiltonschools.us for the password and further information to our job posting website!
Youth Employment Regulations
Work Based Learning Contacts
Ashley Meyer
Work Based Learning/Experiential Learning Coordinator
ameyer@hamiltonschools.us
Mrs. Meyer can answer questions about business and community partnerships, district Work Based Learning opportunities and WBL curriculum.
Madeline Gentile
Business Department Teacher & Work Based Learning Advisor
mgentile@hamiltonschools.us
Mrs. Gentile can answer questions about Co-op, high school Work Based Learning opportunities, and Work Based Learning graduation requirements.
Mat Rehkopf
Director of Teaching and Learning
mlrehkop@hamiltonschools.us
Mr. Rehkopf can answer questions about curriculum.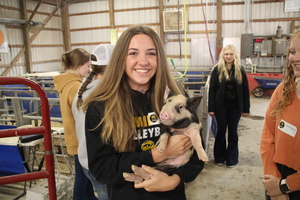 8th graders visit Careerline Tech Center's Agriculture & Animal Science program
May 18, 2023
Students learn about animals, plants, natural resources, and jobs during their visit!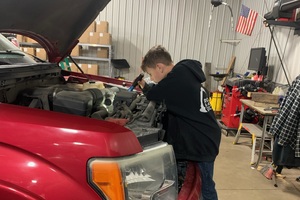 7th and 8th grade students learn from local professionals, businesses during Job Shadow Day
April 27, 2023
Students get real-world Work Based Learning experience all around West Michigan!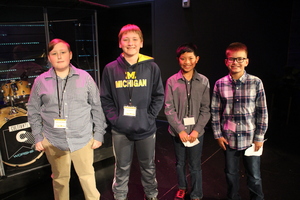 5th grade students present Project Based Learning ideas to better utilize HMS stage area
April 17, 2023
Construction Showcase allows every student to present ideas on how the stage area should be used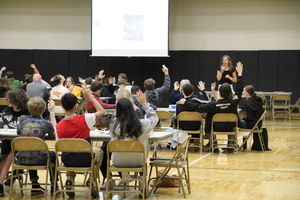 9th grade students take part in 'Prep4Success Day'
April 12, 2023
Students learn about professionalism, personal branding, other lessons from local business professionals