Work Based Learning
Work Based Learning gives students an opportunity to bring relevance to learning, explore career possibilities, and make informed decisions about their future career.
As part of the District Plan, all Hamilton students will graduate with career and life skills necessary to be informed consumers, skillful and productive workers, and active citizens.
Work Based Learning will develop and implement business partnerships offering Hamilton Community Schools students opportunities for real-world career explanation and skill building.
After approval from the Board of Education, 2027 Hamilton Community Schools graduates will be based on high school class credit and experiences. From fifth grade through senior year, all students will be exposed to Work Based Learning.
Interactive DISTRICT Opportunities
Work Based Learning In The News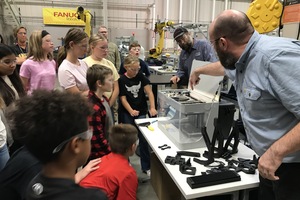 Sixth grade classes take tours to JR Automation, Evoqua, Gentex, and Cento Anni
September 22, 2022
Skills 4 Success visits help students learn about successful companies in the business career pathway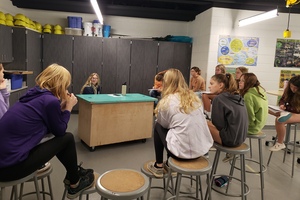 Eighth grade STREAM students begin Natural Resources Management project
September 22, 2022
Students begin interviewing experts for their Project Based Learning (PBL) project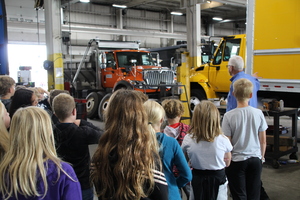 Sixth Graders enjoy Work Based Learning tours at K&R Truck Sales and Holland BPW
September 12, 2022
Students learn more about the high wage, high demand "business" career pathway