Middle School Work Based Learning
Each grade level in grades 5-8 are focused on a high wage, high demand career pathway. Fifth grade is focused on Construction, Sixth Grade on Business, 7th grade on Manufacturing, and 8th grade on Agriscience and Natural Resource Management. Students in grades 5-8 are required to participate in learning activities that occur during the regular school day.
Work Based Learning Contacts
Ashley Meyer
Work Based Learning/Experiential Learning Coordinator
ameyer@hamiltonschools.us
Mrs. Meyer can answer questions about business and community partnerships, district Work Based Learning opportunities and WBL curriculum.
Madeline Gentile
Business Department Teacher & Work Based Learning Advisor
mgentile@hamiltonschools.us
Mrs. Gentile can answer questions about Co-op, high school Work Based Learning opportunities, and Work Based Learning graduation requirements.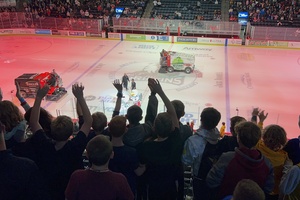 Hamilton students attend the Grand Rapids Griffins 'School Game'
November 16, 2022
Sixth grade, high school marketing, and intensive resource students enjoy a new experience!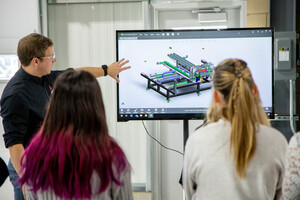 7th grade students tour manufacturing companies to learn about different careers
November 3, 2022
Buhler Prince, Hyperion Automation, Nelson Steel, Mission Design, Transmatic, Koops, and Adient help students explore the manufacturing career field!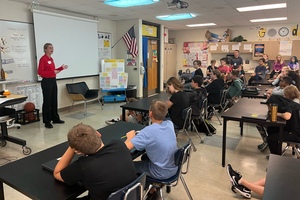 Grand Rapids Griffins representatives visit Hamilton Middle School
October 24, 2022
Griffins staff members introduce business careers in sports to all sixth graders