Middle School Work Based Learning
Each grade level in grades 5-8 are focused on a high wage, high demand career pathway. Fifth grade is focused on Construction, Sixth Grade on Business, 7th grade on Manufacturing, and 8th grade on Agriscience and Natural Resource Management. Students in grades 5-8 are required to participate in learning activities that occur during the regular school day.
Work Based Learning Contacts
Ashley Meyer
Work Based Learning/Experiential Learning Coordinator
ameyer@hamiltonschools.us
Mrs. Meyer can answer questions about business and community partnerships, district Work Based Learning opportunities and WBL curriculum.
Madeline Gentile
Business Department Teacher & Work Based Learning Advisor
mgentile@hamiltonschools.us
Mrs. Gentile can answer questions about Co-op, high school Work Based Learning opportunities, and Work Based Learning graduation requirements.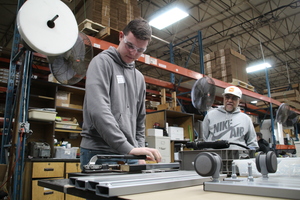 'Job Shadow Day' gets HHS students acclimated to various career fields
February 2, 2023
9th and 10th grade students get a taste inside the workforce through tours, a healthcare showcase, or an independent job shadow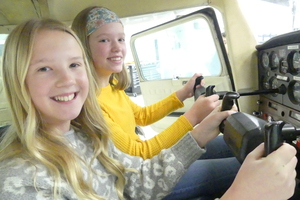 Clear for takeoff! Mrs. Chambers' 6th Graders learn about aviation at West Michigan Regional Airport
January 23, 2023
Work Based Learning visit allows students to learn about careers aviation, tour the hangar, and learn to fly on simulators!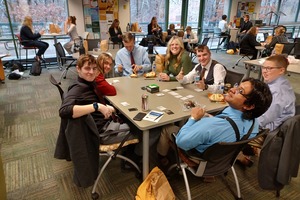 18 Hamilton students advance to DECA State Competition
January 20, 2023
Hawkeyes impress at DECA District III Conference at Western Michigan University