In the News
On Thursday, February 2, all Hamilton High School ninth and tenth grade students took part in Work Based Learning. The students each had a choice to attend the healthcare showcase, take part in manufacturing tours, or setup their own job shadow.
138 students took part in the manufacturing tours at five area businesses: Fogg Filler, JR Automation, Metal Flow, Fleetwood, and Tennant Company with each group visiting three of the businesses.
Meanwhile, 58 students attended the healthcare showcase to learn about surgeries, pharmaceuticals, healthcare professions, surgeries, denistry, and much more. All 58 students also left with CPR certification after taking part in the first aid/CPR course throughout the day.
"Work Based Learning is important for the students to take charge in career exploration and figure out what they like and what they don't like," said Work Based Learning coordinator, Ashley Meyer. "Job shadows are important for kids to shadow a professional and see if that's something they want to do long-term or not."
More Work Based Learning Stories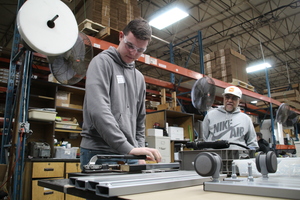 'Job Shadow Day' gets HHS students acclimated to various career fields
February 2, 2023
9th and 10th grade students get a taste inside the workforce through tours, a healthcare showcase, or an independent job shadow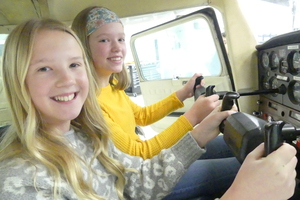 Clear for takeoff! Mrs. Chambers' 6th Graders learn about aviation at West Michigan Regional Airport
January 23, 2023
Work Based Learning visit allows students to learn about careers aviation, tour the hangar, and learn to fly on simulators!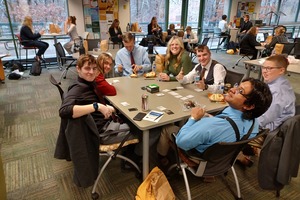 18 Hamilton students advance to DECA State Competition
January 20, 2023
Hawkeyes impress at DECA District III Conference at Western Michigan University