In the News
Our sixth graders, high school marketing classes, and intensive resource students all enjoyed the Grand Rapids Griffins School Game today!
For nearly 80-percent of our students, it was their first experience at a game like this and they certainly enjoyed every second of it! Take a look at the video below.
More Work Based Learning Stories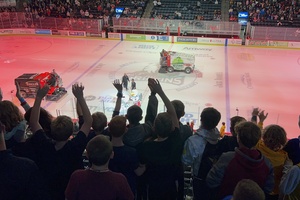 Hamilton students attend the Grand Rapids Griffins 'School Game'
November 16, 2022
Sixth grade, high school marketing, and intensive resource students enjoy a new experience!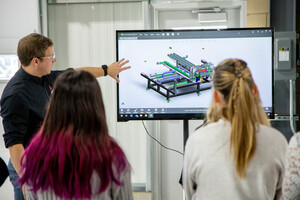 7th grade students tour manufacturing companies to learn about different careers
November 3, 2022
Buhler Prince, Hyperion Automation, Nelson Steel, Mission Design, Transmatic, Koops, and Adient help students explore the manufacturing career field!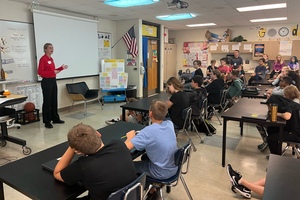 Grand Rapids Griffins representatives visit Hamilton Middle School
October 24, 2022
Griffins staff members introduce business careers in sports to all sixth graders