Weekly Highlights

Kindergarten Registration for 2021/22 School Year
We are looking forward to welcoming a new class of kindergartners to our elementary schools next fall! To register for Kindergarten, please click this link. Please make sure to change the year to 2021/22 (see blue button below). If you're interested in Kindergarten and have questions, please call the Sandyview office.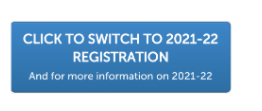 Hawkeye Preschool 2021/22
There are limited openings in our 3's AM class, 4's AM class & 4's PM class.
If you're interested in Hawkeye Preschool, please call Mrs Koops at 269.751.5372.
HAWKEYE PRESCHOOL ONLINE REGISTRATION
Tech Issues during Remote Learning?
Email remotehelp@hamiltonschools.us or contact the office.
Save the Date:
March 8th - Mobile Food Pantry
March 12th (Friday) - No Virtual Learning
March 26th (Friday) - Half day of Virtual Learning
Office Hours:
With our different schedule this year our office hours have changed slightly. The office is open:
Monday-Thursday = 8:00 to 4:00
Friday = 8:00 to 12:00
School: 269.751.5372