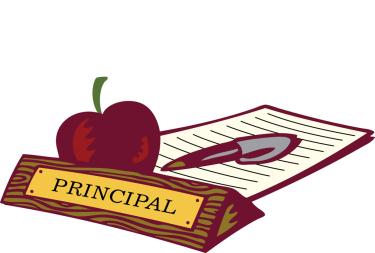 Notes From Mr. Randall
Hello Sandyview families!
We finally have some snow and we were able to use the sledding hill this week! Kids have been having fun and SOARing (figuratively and literally)! We start our third quarter on Monday which means a couple things. First, we are half way through the
year! Second, our kiddos will now have STEM on Fridays in addition to their normal Wednesday STEM class.
Next week we have our Benchmark meetings where we will take time to sift through the data for celebrations and areas where there is potential for growth. At our recent SLT meeting we noticed that our total number of ODR's (Office Discipline Referrals) has been going down throughout the school year! This is great news and it means our little Hawkeyes continue to get better at SOARing each and every month so far!
Please continue to send warm clothes with your kiddos each day. Living in Michigan means the weather can change at any moment and we want our little Hawkeyes to be safe and warm in all conditions.
Mr. Randall
Email: jrandall@hamiltonschools.us
Twitter - @sandyviewel
Instagram - @sandyviewelementary