Mr. Randall's Page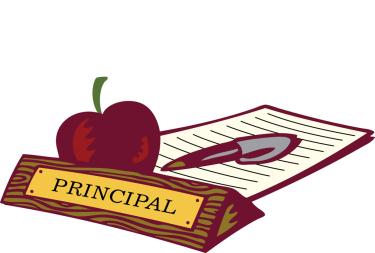 Hello Sandyview Families,
I hope you all enjoyed the glorious sunshine this weekend and took time to remember those who made the ultimate sacrifice, so that we can be free!
We are planning our "Last Day" event to be the evening of June 4th from 4:00 to 7:00 pm. We are still in the process of finalizing the schedule and details, but we wanted to get you the date and time so you can get it on the calendar. Our backup plan in case of rain will be to host it on June 5th from 9:00 to 12:00 in the morning.
If you were not able to pick up your students personal belongings last Wednesday, we will have those ready for you during our Last Day event on June 4th.
Thank you for all the extra effort you all have been pouring into your kiddos education these last 7 weeks. We have 2 weeks left and I hope we all finish strong!
A few reminders:
#1 -- Food distribution is still available on Tuesday's and Friday's at the High School, Benthiem, and Blue Star from 11:00am to 12:00pm.
#2 -- Hand-2-Hand is still being delivered on Fridays every other week. The remaining delivery dates are May 29th. June 5th is TBD.
#3 -- The information below hopefully helps clarify the expectations around specials.
Specials teachers will post two lessons each week at 8:00 am on Monday mornings

We encourage you to have your kiddos do 1 special per day.

Notice above that I said "encourage" and not required. If you need to prioritize, do your students core work (reading, writing, math) before doing specials.

To be clear, specials are encouraged, not required

IF you are looking to keep a schedule, our normal specials days are listed below...
*Monday = Music
*Tuesday = Art
*Wednesday = STEM
*Thursday = PE
*Friday = Rotated throughout the year
#4 --
Jenna Walbeck is the Ottawa Community Schools Network (OCSN) Coordinator at Hamilton Elementary. A large part of her role as the OCSN coordinator is to connect students and families to resources. She has created a Google Classroom to help make various tools and resources available to our students and families to support you in your journey through online learning. This Google Classroom is available for our students and families to access, only if you choose. Similar to specials, this is not required for students or families. WIthin the google classroom, you will find some great resources including various mental health supports which include tools for emotion regulation, relaxation, information on COVID-19 in a kid friendly way, and fun activities to try at home. In order to subscribe to this google classroom, simply go to the google classroom link just like you did to sign up for your students' google classroom and use the following code: f3pnax6
Feel free to browse through this google classroom to find any tools that might be helpful for you and your student(s) during this time. Again, this is NOT required. You may reach out to me or Mrs. Walbeck (jwalbeck@hamiltonschools.us), with any questions or concerns that you may have.
Mr. Randall
Email: jrandall@hamiltonschools.us
Twitter - @sandyviewel
Instagram - @sandyviewelementary