Mr. Randall's Page
Hello Sandyview Family,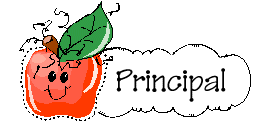 I hope that you all enjoyed a relaxing, safe, and family filled Thanksgiving. I am extremely thankful for the Sandyview staff, students, and community. The holidays will be different this year and we will need to rely on each other more than ever.
Thank you for a good first week of remote learning. We know that the challenges of remote learning land on each of our Sandyview families differently. We appreciate your efforts to get your children to attend the whole class Zooms, appointment times, and office hours and completing their work in a timely fashion. Reminder that we WILL be taking attendance during the Monday and Thursday whole class Zoom meetings at 11:00. If your child is not able to attend, please let their classroom teacher know.
Also, please remember to be completing specials assignments throughout the week. We encourage you to complete one specials class assignment each day of the week. The normal specials schedule is Music = Monday, Art = Tuesday, STEM = Wednesday, and PE = Thursday.
Although we are learning remotely, we still need to be notified if your child becomes ill. At the moment, we are still planning on returning to in-person learning on Monday, December 7th. To ensure everyone's safety when we return we need to be aware of any staff or students who have not been feeling well. As always, if you have any questions or concerns please feel free to contact the school office.
Mr. Randall
Email: jrandall@hamiltonschools.us
Twitter - @sandyviewel
Instagram - @sandyviewelementary