Principal's Message
A Message from new Sandyview Elementary Principal, Mrs. Christine Martin!
I feel extremely blessed to be the new principal at Sandyview. The staff, students, families, and community are what makes Sandyview special and I have the honor of working with all of them.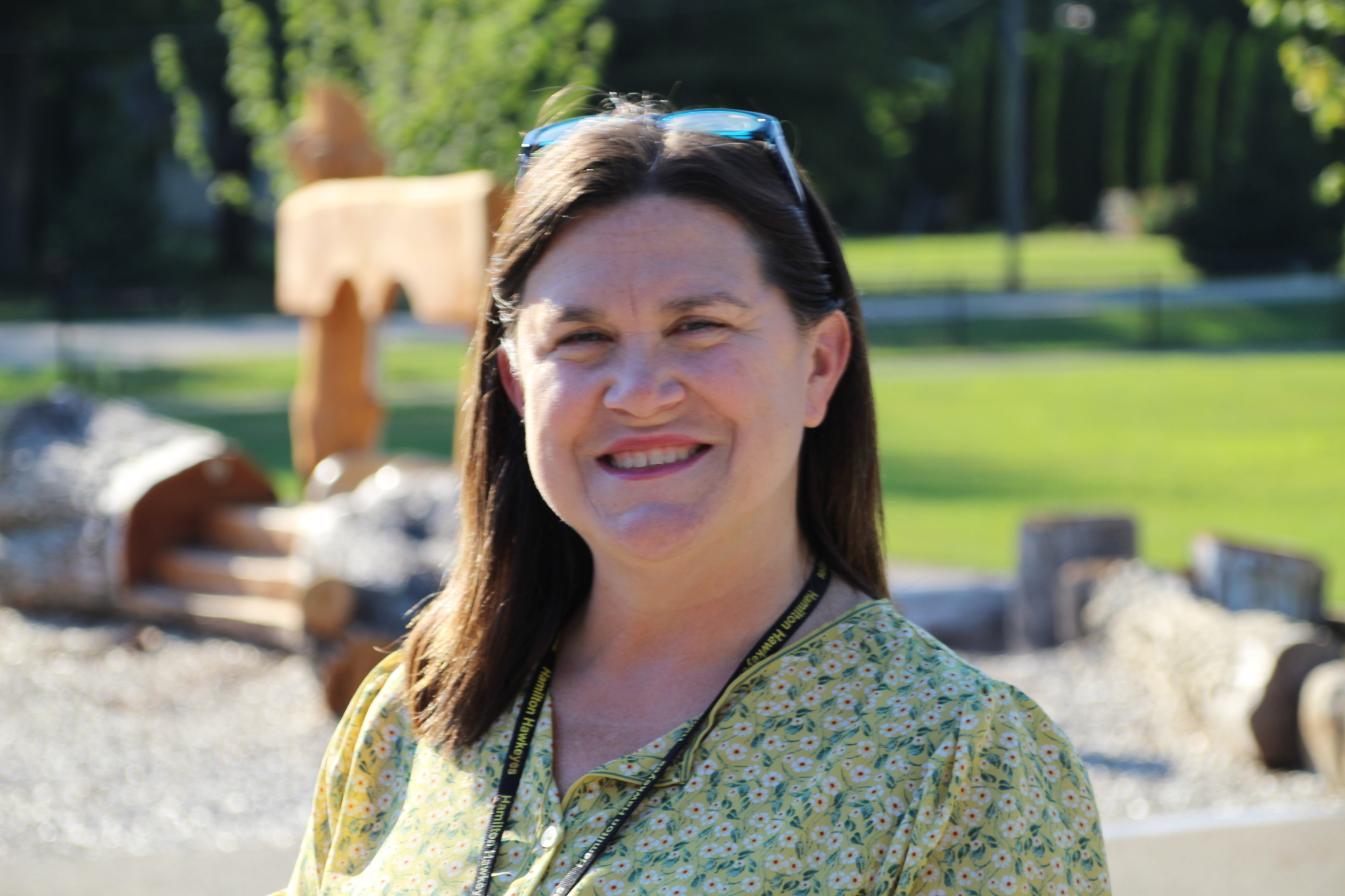 I earned a Bachelor of Science degree from Grand Valley State University, majoring in Mathematics and minoring in Elementary Education, a Master's Degree in Literacy from Marygrove University, and a Master's Degree from Grand Valley State University in Educational Leadership.
I began my educational career working at Head Start for Muskegon Public Schools. I then taught 6th and 7th grade math, 1st grade, 7th and 8th grade math, and kindergarten, respectfully. Before coming to Hamilton, I was an Instructional Coach for a K-6th grade building for three years.
I've been working for Hamilton since 2017 as a K-4 Literacy Coach. That position eventually developed into working as a Curriculum Specialist, and K-12 Instructional Coach. While I will continue to support literacy instruction throughout the district, my primary role will be the Sandyview principal.
I believe that learning should be engaging and appropriately challenging, so that each and every student can reach their fullest potential and thrive as a Hamilton student and lifelong learner.
My leadership philosophy is based on the premise that our staff at Sandyview are incredibly talented. My job is to support and facilitate their ideas and innovations. Together we will continue to see great things at Sandyview.
I'm also blessed with an incredible family. My husband, Tom Martin, works for Request Foods in Holland. We have two daughters and a son in-law, each who graduated from Cornerstone University. My oldest daughter, Tia Martin has a degree in Social Work and is currently working at Hamilton Elementary in the ASD classroom. My youngest daughter, Mackenzie Ribbink, is married to Daniel Ribbink. Mackenzie works for Pluralsight, a workforce development company. Dan works for Advisory Alpha, as a financial consultant.
Please don't hesitate to reach out at any time. I look forward to learning and growing together.