Welcome to the Hamilton Vocal Music Department!
The Hamilton Vocal music program is unique in that has some elements of a traditional choral program as well as musical theatre. Because of the dedication of its members, this department has grown into a program of excellence that makes the Hamilton community proud!
Upcoming Events:
Pops Collage Concert - April 15 & 16, 2019
Instrumental & Vocal Music Ensembles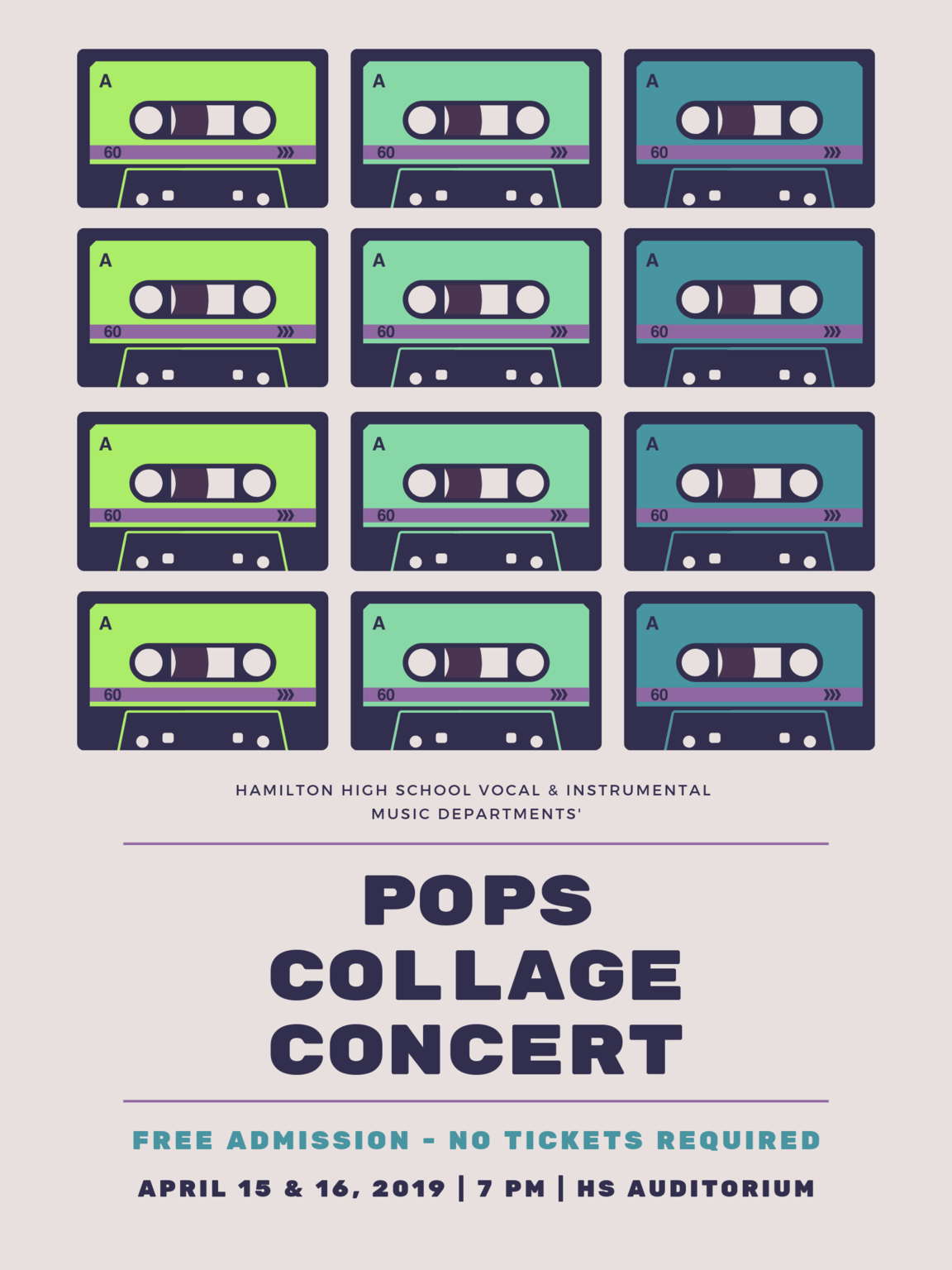 Ensemble Musicale 2019 - Thursday, May 16 & Friday, May 17 - 7pm
Reserved Seating - Tickets $5 - Purchase your tickets online here.
Auditions for Women's Chorale & Honors Choir 2019-2020 are in progress. Sign up here.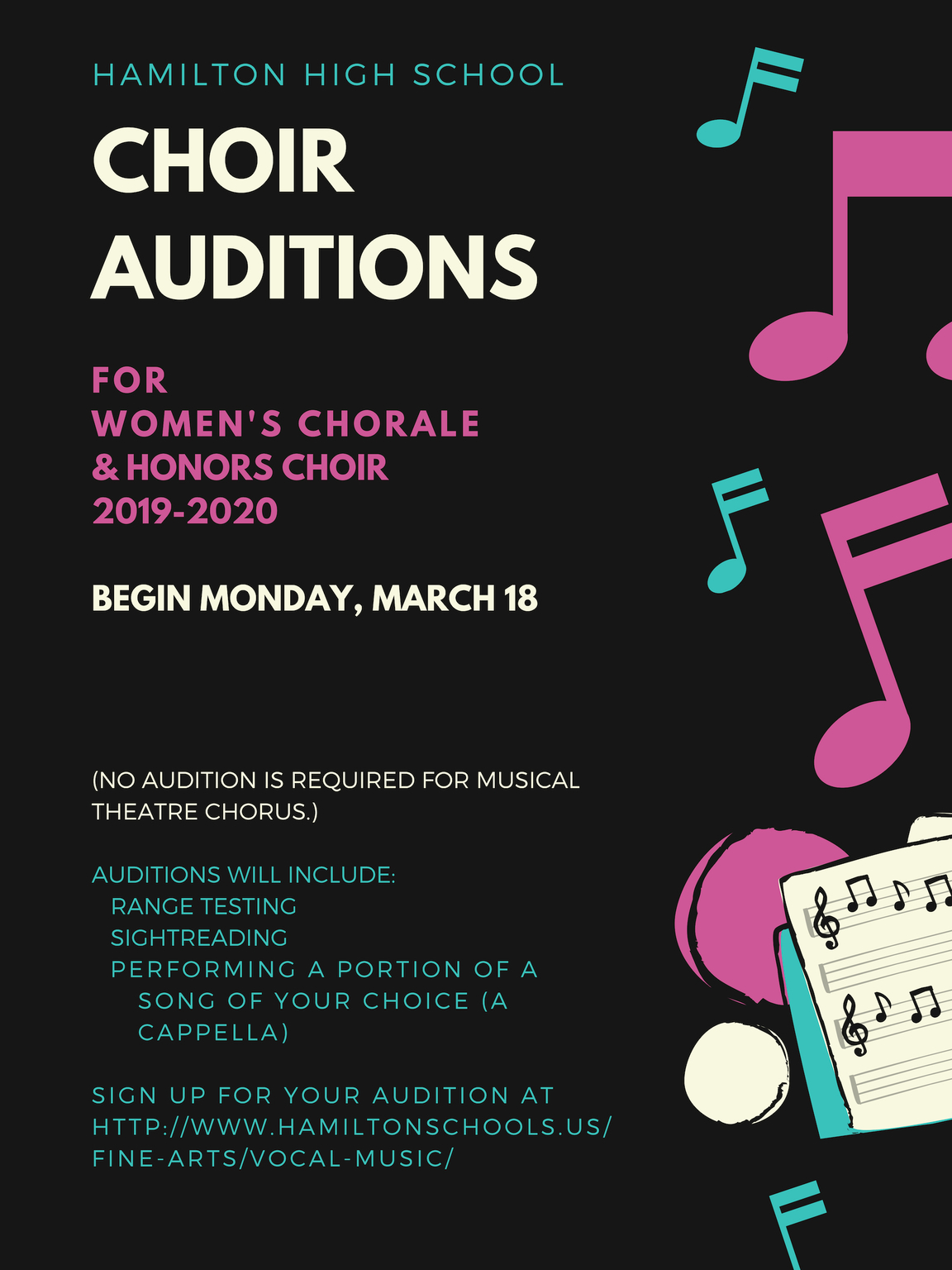 ---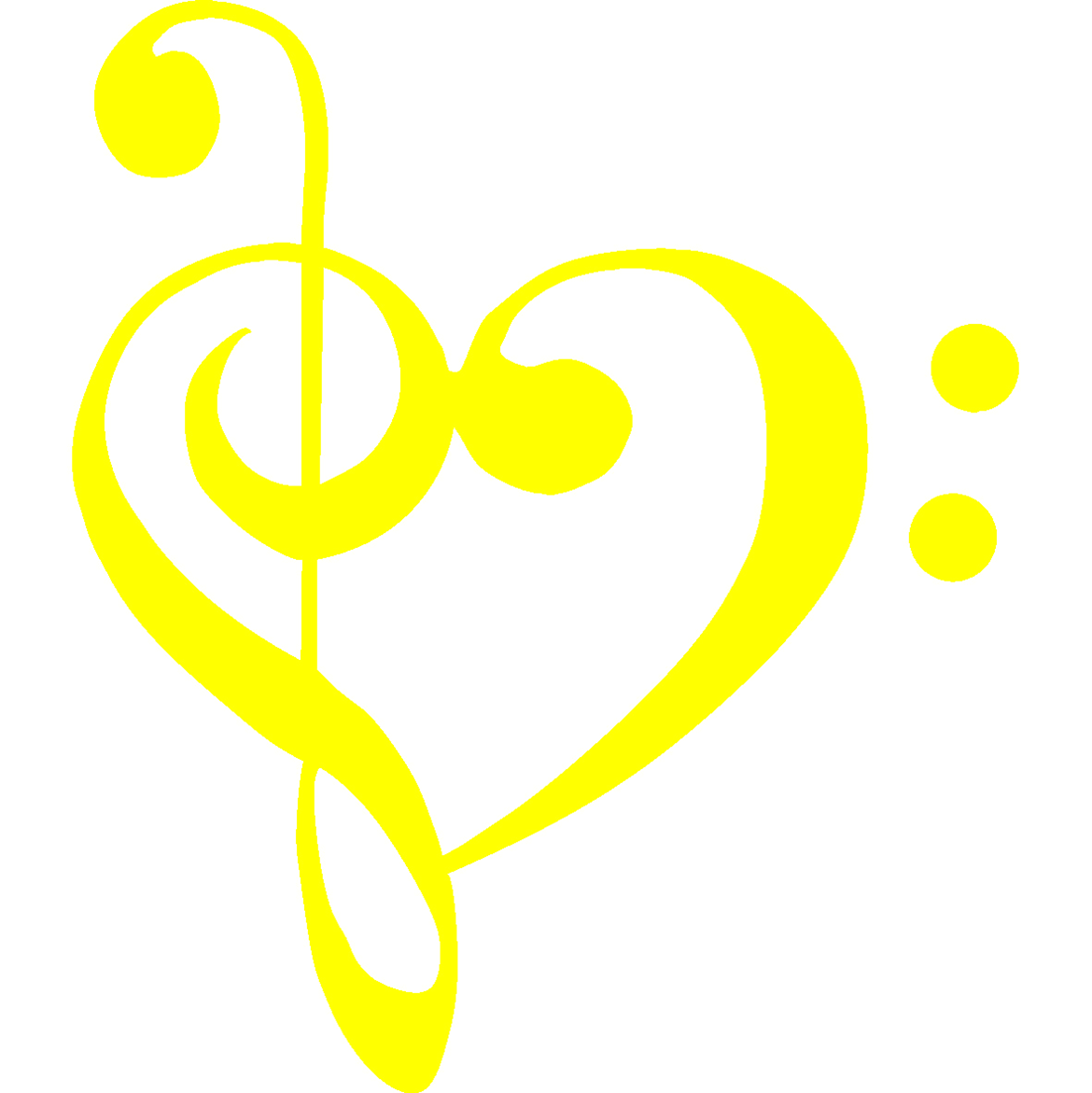 Donations
If you would like to donate to the Hamilton Vocal Music Boosters organization, please click here. This is a 501(c)3 organization, and we are happy to give you a receipt for your donation. We appreciate your support of this fine program.