Hawkeye Preschool
First Day of Preschool 2022-23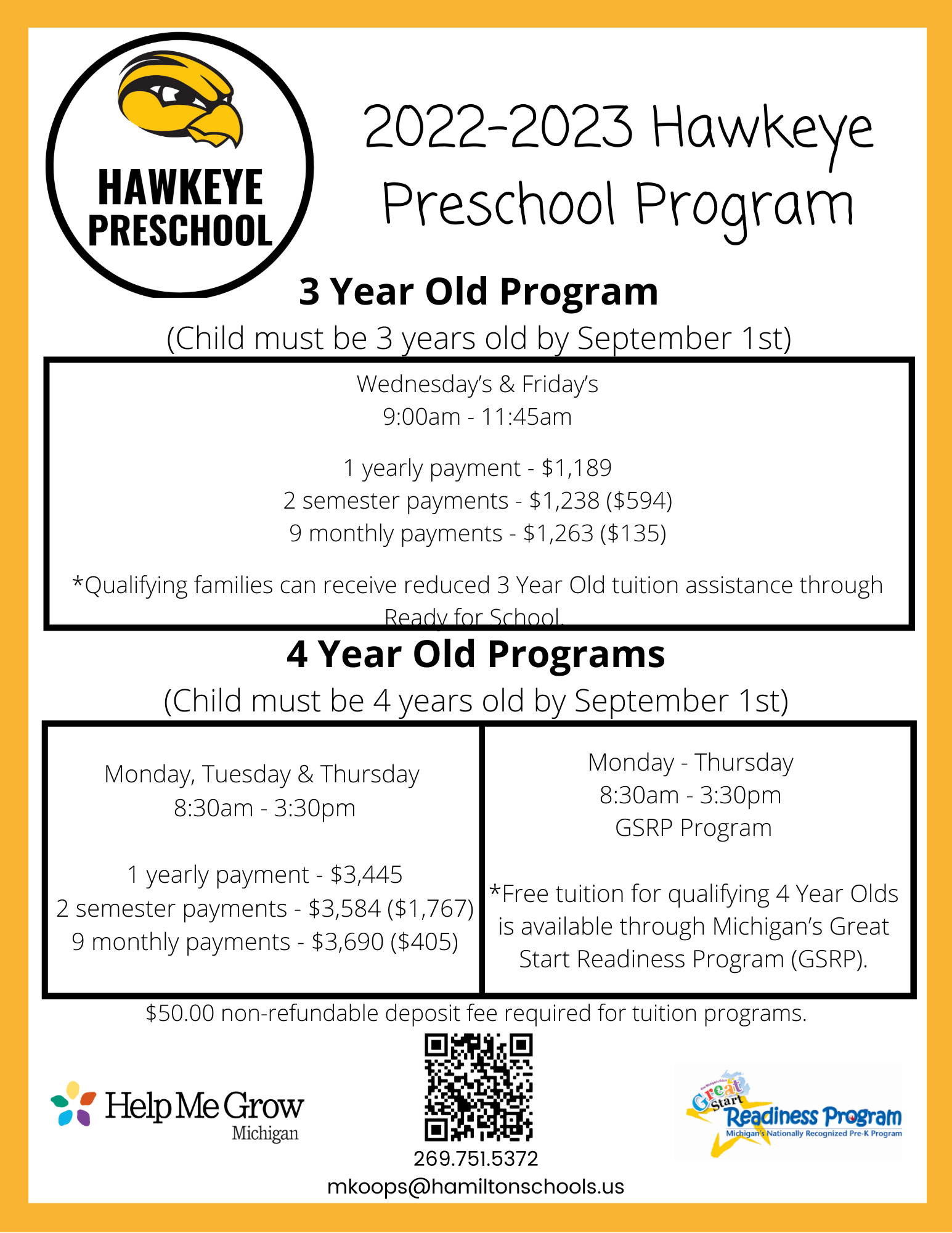 Hamilton Community Schools is proud to offer Hawkeye Preschool, a 5-star rated preschool, at Sandyview Elementary.
Eligibility for preschool is determined by the child's age on September 1st in the year of enrollment. For the 3 Year Old Program, they must be 3 by September 1st, 2022 & for the 4 Year Old Programs, they must be 4 by September 1st, 2022. The program year runs from mid-September to mid-May.
If you have any questions - please contact Sandyview Elementary at 269-751-5372 or email Mrs. Koops at mkoops@hamiltonschools.us.
2022-2023 Hawkeye Preschool Classes & Registration
Classes offered:
3 Year Old Program: Wednesday & Friday 9:00-11:

45am

4 Year Old Program: Monday/Tuesday/Thursday 8:30am-3:30pm
4 Year Old GSRP Program: Monday-Thursday 8:30-3:

30pm

(This is a tuition assistance class through Great Start Readiness Program - you must qualify to be accepted into this class. Qualification is based primarily upon income levels or other qualifying factors)
We have a couple spots open in our 4's program!
Please call 269.751.5372 or email mkoops@hamiltonschools.us for more information.
Have questions registering? Watch this helpful video!
Tuition Assistance:
3 Year Old Wed/Fri Class - Tuition assistance is offered through Ready for School
4 Year Old GSRP Class - Free tuition for qualifying 4-year-olds is available through Michigan's Great Start Readiness Program (GSRP). Applications are accepted year round.
The right hand side of this website includes the Tuition Assistance guidelines. To fill out an application online go to Help Me Grow. Proof of income for 2021 (W-2 or Tax Form 1040) is required. You can upload this document when completing the online application form. (Please black out social security numbers for all family members on the tax returns.)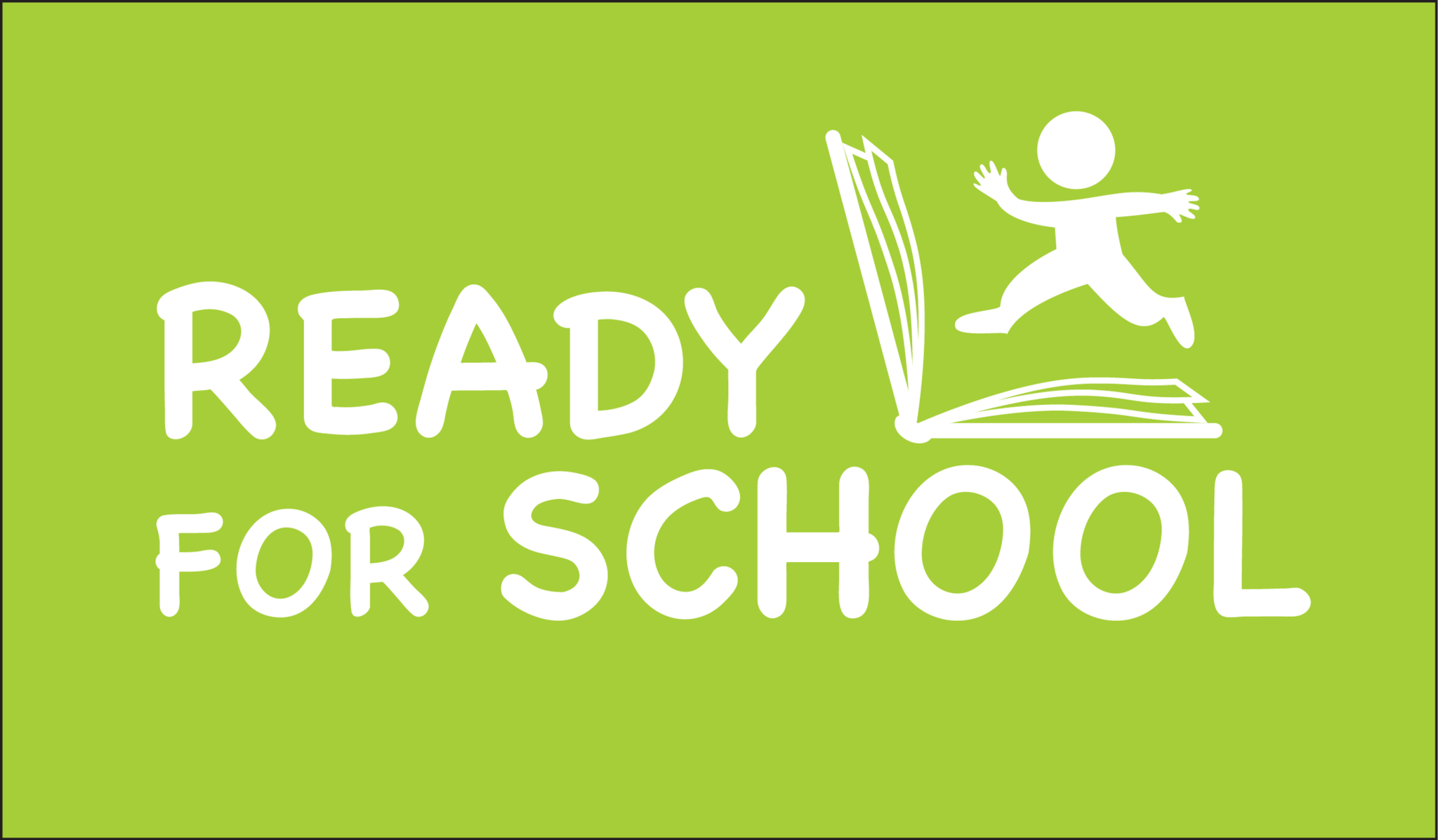 Click logo above for the application link for a 3 year old scholarship.
***Please make sure you select Holland as the City & then Hamilton Community Schools as the school district.***
Registration Information
Tuition Assistance Income Guidelines 2022-2023

SchoolPay (Pay tuition online)
Required Forms
These forms are required prior to the first day of school

Child Information Record

Immunization Chart

Physical Form
2022-2023 HAWKEYE PRESCHOOL CALENDAR
2022-2023 Hawkeye Preschool Program Information
Vision & Hearing Screening Clinic Information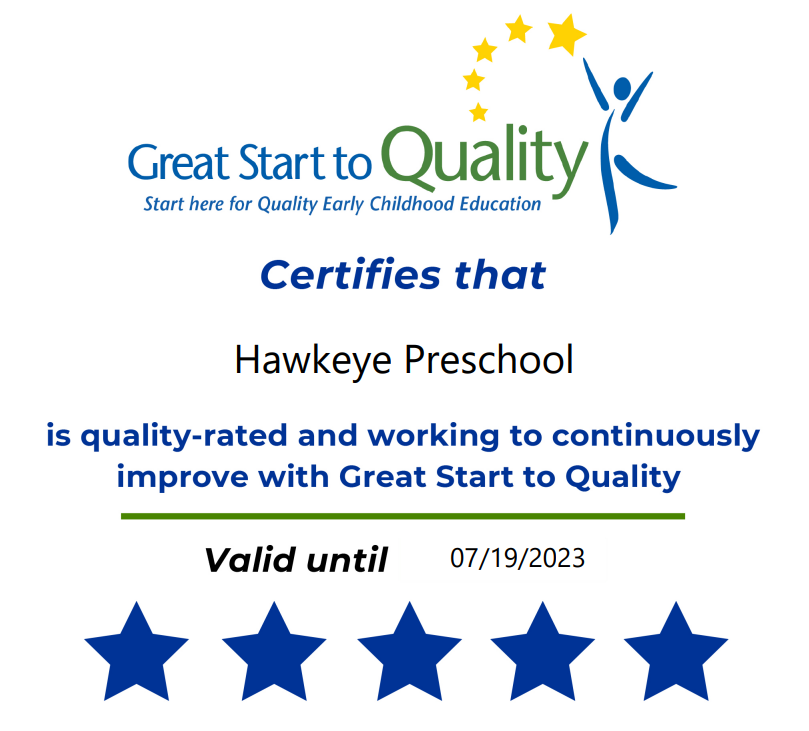 In The News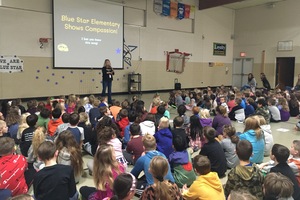 Blue Star students learn about compassion, create holiday cards for those in need
December 2, 2022
Students learn about taking care of others and showing kindness, especially during the holiday season
Save the Date: 'ABC Night' on Friday, January 13, 2023
December 1, 2022
Hamilton Community Schools hosting 'Academics, Basketball, Community' Night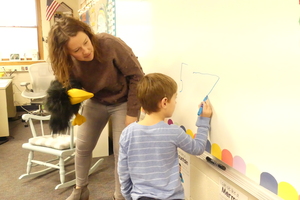 Conrad the puppet helps Bentheim young fivers write and count numbers
December 1, 2022
Mrs. Perdue's class utilizes their friend Conrad to help students retain their learning