Administration Office
A Message from Superintendent Dr. Bradford Lusk
November/December 2023

Happy holidays everyone,
I hope this Transcript finds you well and enjoying the changing seasons! It is always a great time of year with the leaves on the ground, crisp breeze whirling around, and holidays upon us. I hope everyone had a Happy Thanksgiving and found luck in the woods if you are a hunter. At the time of writing this article, the Lusk freezer is empty! Hopefully that changes before the season is over.
With radio stations having switched to Christmas music long ago, the Thanksgiving leftovers gobbled up, and Black Friday behind us, it is the season for giving thanks and celebrating all that we often take for granted. The end of a calendar year allows us to reflect on the calendar year and to put into perspective all which we accomplished during the year. I wish each of you a blessed holiday season and cherished memories with family and friends during this special time of year.
HCS is a special place for all to learn, work, and grow in each school year. The continued support of our stakeholders, coupled with the school spirit our students, parents, and staff display is contagious in and out of the classroom. I often hear comments from neighboring school officials and/or stakeholders in different districts about how many good things they hear about Hamilton. This positivity is becoming far reaching and exemplifies the heart of our mission; putting the Community into Hamilton Community Schools. As always, thank you for your continued support.
Whether it is the awards won by buildings (IReadiness, MiHeart Safe, US News World and Report to list a few), achievements by students in extracurriculars (athletics, band, theater, clubs, etc.), or PTO sponsored events (Hawk Walk, Fund Run, Fun Nights, etc.), we are fortunate to have excellent staff, students, and stakeholders who make each school year special. This continued success builds a culture of excellence in and out of the classroom for the next incoming class of Hawkeyes!
As the calendar turns to December and a new year is upon us, take the time to make cherished memories with those special to you and take some time to enjoy the holiday season. As Andy Williams says, "It's the most wonderful time of the year."
Take care, Happy Holidays, and as always #GoHawkeyes,
Dr. Bradford Lusk
Proud Superintendent
Hamilton Community Schools
Superintendent's Office
Address: 4815 136th Avenue, Hamilton MI 49419
Phone: 269-751-5148

Office hours: Monday-Thursday 7:30 am to 4:00 pm, Friday 7:00 am-3:00 pm (non school days 7:00 am-3:00 pm)
In The News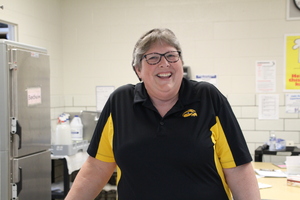 Deb Jager continues to shine bright in the Bentheim Food Service department
November 30, 2023
23 years and counting at HCS, Jager continues to be a smiling face for all students!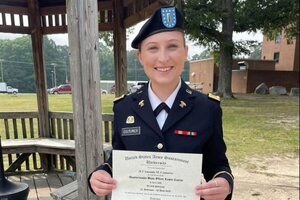 2018 Hamilton High School graduate & HCS substitute Amanda Couturier gets set to serve our country
November 22, 2023
Couturier is currently a second lieutenant in the United States Army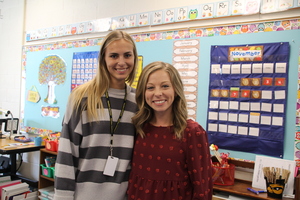 HHS senior Shayna Kragt continues to learn from kindergarten teachers Brooke Spyke & Sue Nykamp
November 21, 2023
"I am so grateful for this experience; it has helped me for the future and advancing me for what I want to do."
Superintendent's Office
Bradford Lusk
Superintendent
Zach Harig
District Communications & Marketing Coordinator