Administration Office
A Message from Superintendent Dr. Bradford Lusk
December 2022 & January 2023

Hello everyone, I hope this email finds you well and I hope you had a great holiday season with friends and family. The school district is excited for a new calendar year and to build upon the positive momentum in which we started the school year. We look forward to making the second half of this academic year even better than the first half. If you missed our recent ABC Night on January 13, you missed a great community event. What stood out to many that night was the great feeling of community. While in the crowd, I heard a parent from the opposing team comment on what a tremendous showing it was and how impressed they were with how Hamilton supports their students. After hearing that comment, it led me to think about all of the other great community events and activities which have occurred recently. As you look through this edition of the Transcript, you will see several events and activities in which the school district and community came together to make long lasting memories for everyone involved. Hamilton is a special place for students and staff to learn, work, and grow. While there are many districts that provide a quality education and/or nice facilities for students and community members to enjoy, what differentiates Hamilton from the rest is the people!
The #HawkeyeNation is a proud group which has made their mark in many communities around West Michigan, the State of Michigan, and our nation. Hamilton is a special place because of you. As always, I invite all of you to attend any of our upcoming 'Scoop with the Supt.' community forums at Hawk's Nest Restaurant. These are typically held twice per month (except during any school breaks) on the first and third Thursday of the month. If there is anything you would like to discuss, please feel free to come by and enjoy some free coffee and light breakfast with myself and other members of our community. Thank you for your support and always, #GoHawkeyes
All from 9:00-10:00 AM at Hawk's Nest Restaurant:
Thursday, February 16
Thursday, March 2
Thursday, March 16
Thursday, April 20
Superintendent's Office
Address: 4815 136th Avenue, Hamilton MI 49419
Phone: 269-751-5148
Fax: 269-857-9811

Office hours: Monday-Thursday 7:30 am to 4:00 pm, Friday 7:00 am-3:00 pm (non school days 7:00 am-3:00 pm)
In The News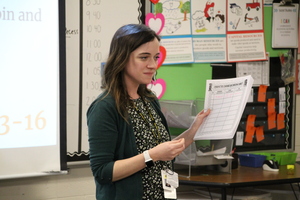 Staff Spotlight: Blue Star Elementary 4th grade teacher, Mrs. Lindsey Handley
February 8, 2023
"My main goal as a teacher is to build really strong relationships with these kids"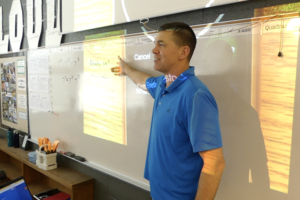 Mr. Bosma introduces 'Workout Wednesday' to Hamilton Middle Schoolers
February 8, 2023
One minute exercise in the middle of class gets students up and active
Hamilton choir students participate as soloists in MSVMA's District Solo & Ensemble Festival
February 8, 2023
Matthew Beatty, Rayne Colvin, Emily Fitzwilliams, & Samuel Hoffman all qualify for states
Superintendent's Office
Zach Harig
Director of Communications
Bradford Lusk
Superintendent
District Events Calendar
Canceled: Girl Scout Troop 80013 Meeting

Location:

3472 Lincoln Road Hamilton, Mi 49419

Calendar:

Events Calendar (Non-Athletics)

https://hamiltonschools.gofmx.com/scheduling/requests/2624597/occurrences/6757544

Girl scouts

Location:

4057 38th Street Hamilton, Mi 49419

Calendar:

Events Calendar (Non-Athletics)

https://hamiltonschools.gofmx.com/scheduling/requests/2673443/occurrences/6861672

Canceled: Dutch Dance practice

Location:

3472 Lincoln Road Hamilton, Mi 49419

Calendar:

Events Calendar (Non-Athletics)

https://hamiltonschools.gofmx.com/scheduling/requests/2595945/occurrences/6631884