Transportation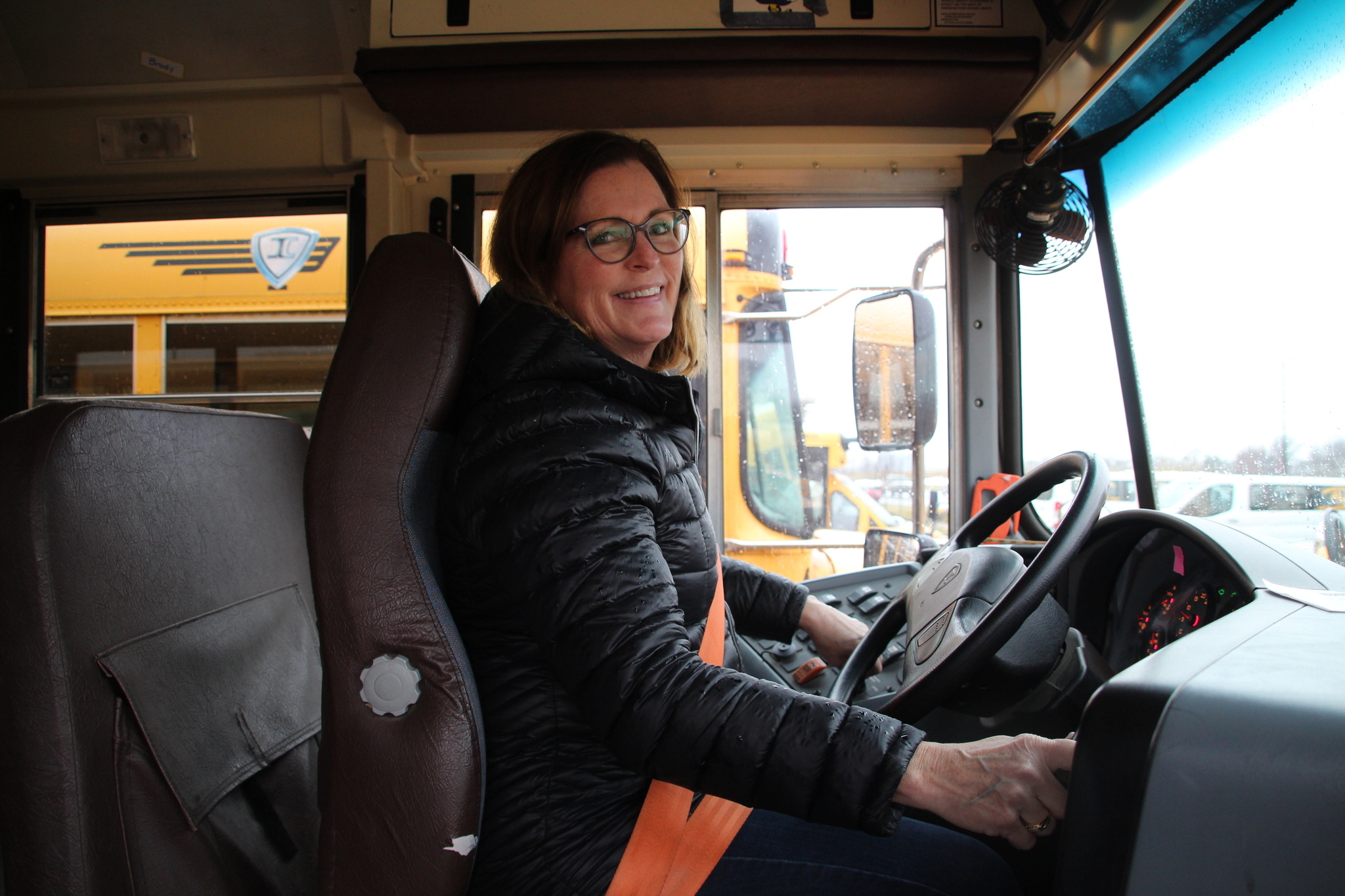 The Hamilton Community Schools Transportation Department's mission is to ensure safe and reliable transportation through a well trained and professional staff. We have a staff of 41 professionally trained and certified school bus drivers who use the utmost care bring your student to and from school each day. Our staff of professional mechanics maintain our fleet with a commitment to safety and reliability. Our administration and office staff, consisting of the Transportation Director, a Lead Driver and 1 part time Secretary, strives to provide prompt and courteous services to all Students and parents with integrity and efficiency.
The Hamilton Community School District consists of approximately 135 square miles, which are serviced by 36 school buses on 17 regular routes and transporting approximately 2,515 students daily. The vehicles travel more than 436,450 miles annually for regular education.
At Hamilton Community Schools, we strive for excellence in Transportation services to you, our customers.
It is the mutual responsibility of the parent/guardian and school district personnel to make a reasonable effort to understand and cooperate with each other regarding safe and orderly pupil transportation.
Thank You for your support and cooperation, together we will have a great school year!
Here Comes The Bus App
The Here Comes the Bus app provides real-time bus pickup and drop-off updates to parents. Right bus, right stop, right time.
For instructions and more information, click here.
Bus Driver Listing
Bus Driver #17 Blue Dolphin
Bus Driver #38 Green Frog
Bus Driver #8/Green & White Duck
Bus Driver #37/Blue Star Fish
Bus Driver #28/Brown Horse
Bus Driver #10/Purple Octopus
Bus Driver #27/Grey Elephant
Bus Driver #12/Lime Green Eagle
Bus Driver #39 Black Bear
Bus Driver #15 Black/White Panda
Bus Driver #14/Orange Monkey
Bus Driver #24/Green Dinosaur
Bus Driver #25/Blue Shark

Hamilton Transportation Handbook


Young 5's-3rd Grade Drop-Off Release Form


Munis Time Entry


Bus Route Change Request Form


Transportation Enrollment Form


FAQ'S


Inclement Weather


Transportation Responsibilities


School of Choice Bus Stops


Questions regarding bus lights