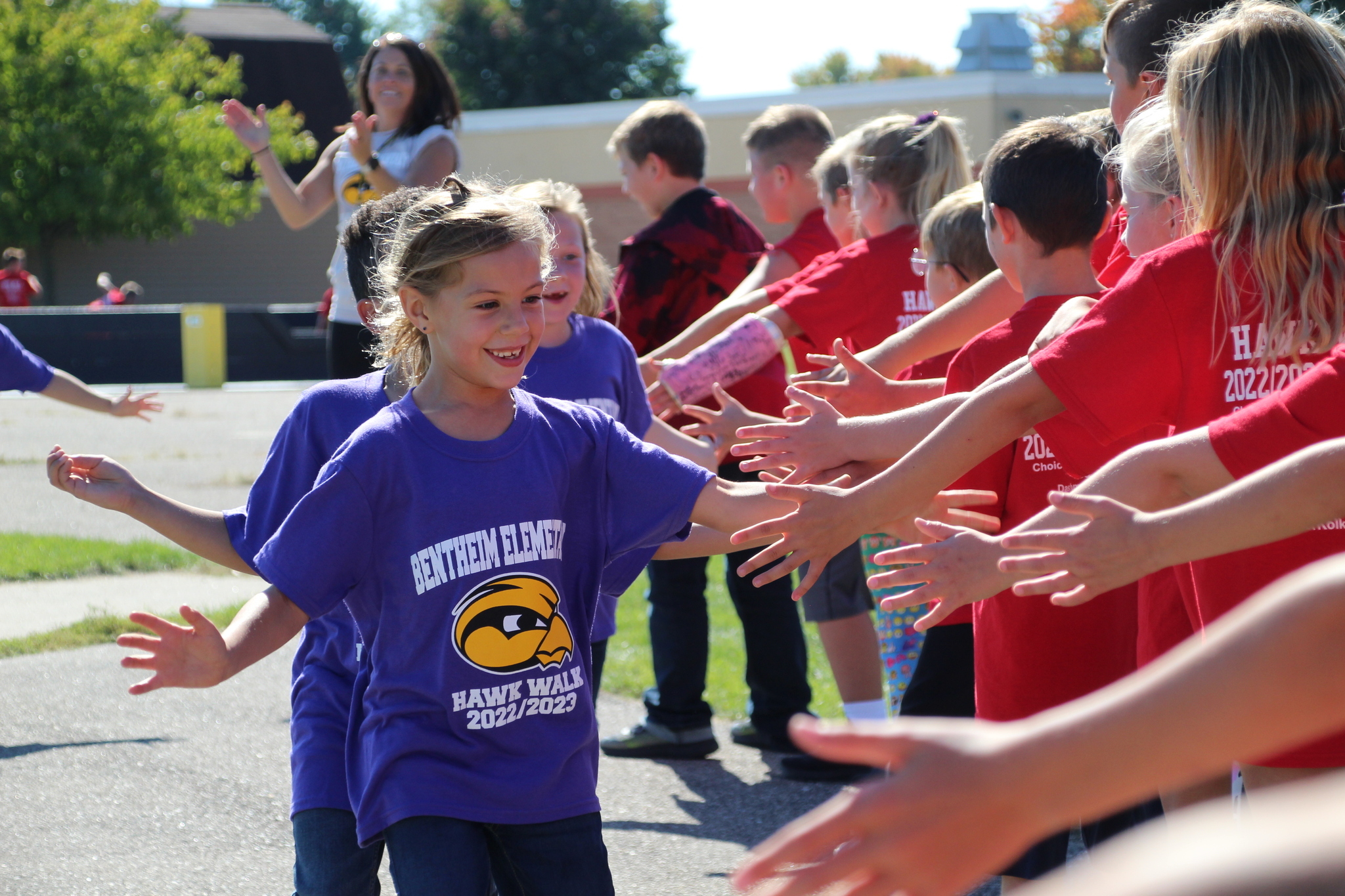 Welcome to

Bentheim Elementary

Bentheim is a mid-sized elementary school within the Hamilton Community Schools. We are approximately the same size as Blue Star Elementary with 250 students and we have two classroom sections of each grade level, Kindergarten through 4th grade.
Bentheim In The News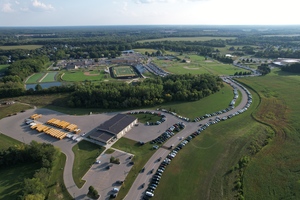 3rd Annual Hawkeye Hometown Tailgate brings community together
September 25, 2023
Free community event brings over 2,000 Hawkeyes of all ages together at HMS and Cultivate Church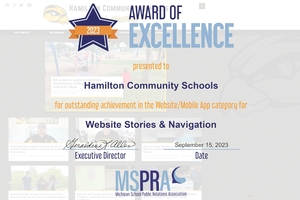 Hamilton receives three state-wide communications awards from the Michigan School Public Relations Association!
September 18, 2023
HCS recognized for website navigation & stories, Transcript newsletters, and Work Based Learning communication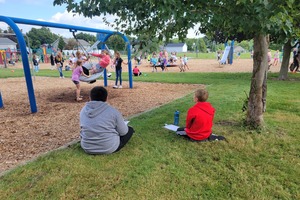 5th graders explore Hamilton elementary school playgrounds for redesign ideas
September 14, 2023
School administrators seek student feedback ahead of elementary playground redesigns
School Supply Lists 23-24
Jared Randall
Principal
ext. 7002
Cindy Schipper
Building Secretary
ext. 7001