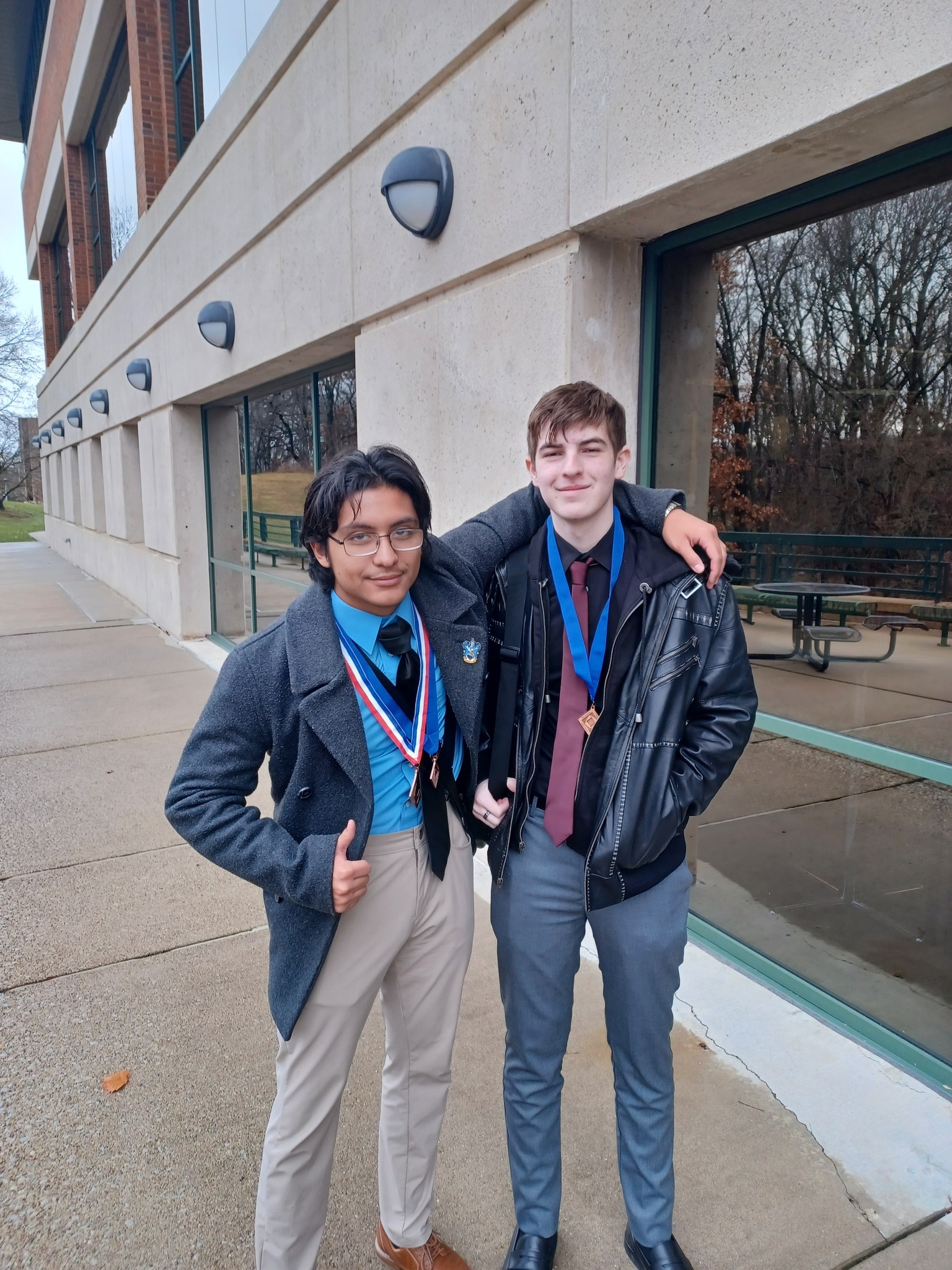 On Friday, January 20, the Hamilton High School DECA (Distributive Education Clubs of America) class headed to Western Michigan University to compete in the District III Conference.
Superintendent Dr. Lusk was also in attendance, volunteering as a conference judge for students of the other 28 area schools.
The Hawkeyes represented the school and community very well, winning 33 medals and 18 qualifying for the DECA State Conference.
Logan O'Connor - Test Medal (Sports and Entertainment Marketing)
Elijah Cook - Test Medal (Human Resources Management)
State Qualifiers:
Roman Klinger - State Qualifier (Business Services Marketing)
Abigail Heneveld - Test Medal, Role-play Medal, State Qualifier (Business Services Marketing)
Ethan Capizzi - Test Medal, Role-play Medal, State Qualifier (Automotive Services Marketing)
Kaleb Munniksma - State Qualifier (Automotive Services Marketing)
Dave Hernandez-Lopez - Test Medal, State Qualifier (Entrepreneurship)
Faith Tubergen - Test Medal, Role-play Medal, State Qualifier (Food Marketing)
Tyler Klingenberg - Role-play Medal, State Qualifier (Food Marketing)
Brandon Olsen - State Qualifier (Marketing Communications)
Michael Verkaik - State Qualifier (Marketing Communications)
Brianna Hernandez - Test Medal, State Qualifier (Human Resources Management)
Lauren Brondyke - Test Medal, Role-play Medal, State Qualifier (Hotel and Lodging Management)
Jace LeTourneau - State Qualifier (Hotel and Lodging Management)
Jude Christenson - State Qualifier (Business Law and Ethics)
Christyon Johnson - State Qualifier (Business Law and Ethics)
Connor Serie - State Qualifier (Marketing Management)
Keagan Ziemann-Bell - Test Medal, State Qualifier (Marketing Management)
Emma O'Connor - State Qualifier (Marketing Management)
Kacie Veen - Test Medal, State Qualifier (Marketing Management)