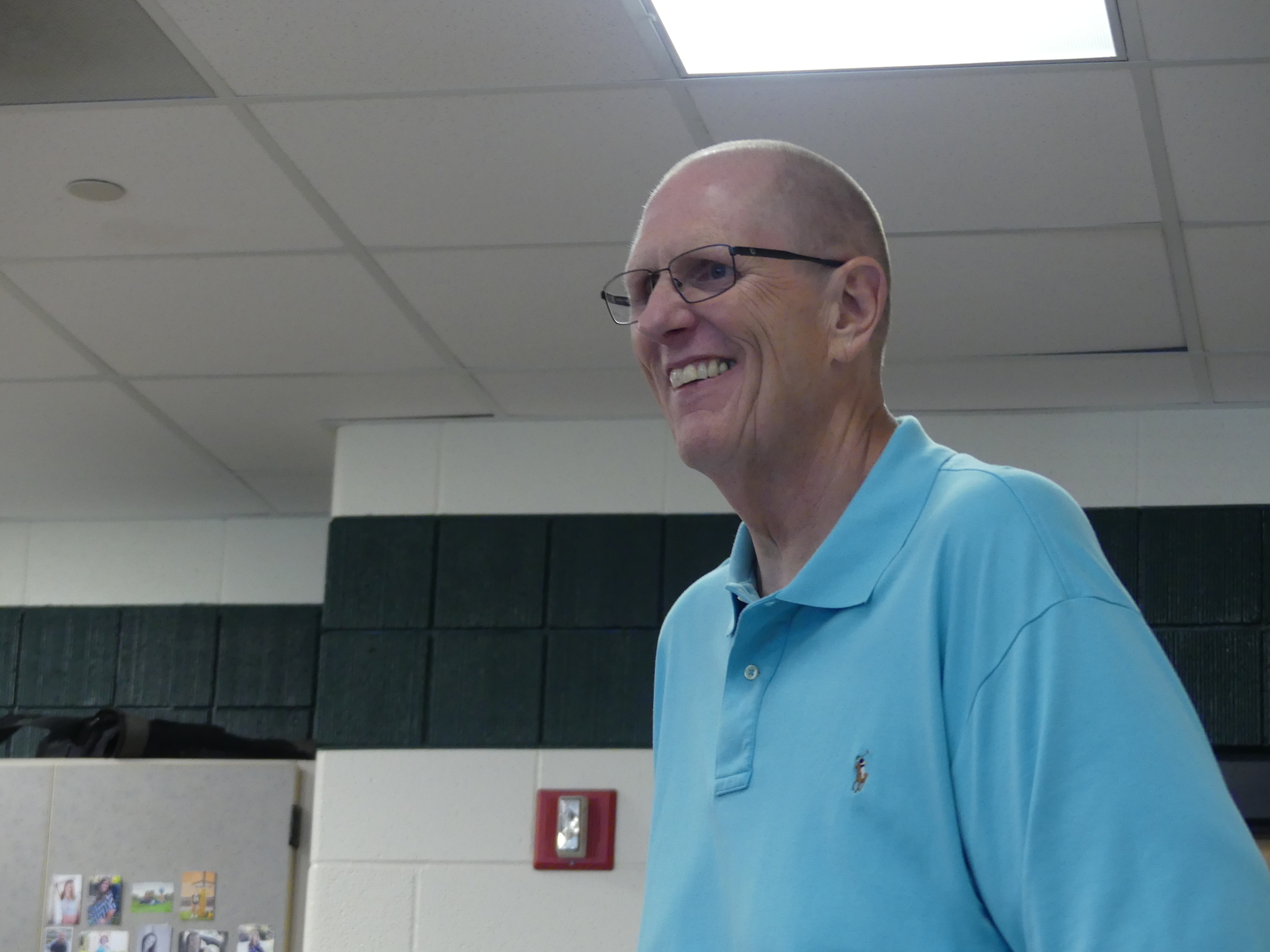 Blaine Lugten didn't get the opportunity to teach at Hamilton High School right away. Instead, the 1984 HHS graduate took a job at Fennville High School before the chance presented itself six years later.
"I actually interviewed here out of college but didn't get the job, so I went to Fennville to teach. Then, Bruce VanderWal came back and asked me if I would like to come back to Hamilton and I said 'Sure, I'll give it a shot.'"
After an outstanding interview, Lugten was offered the job and says the decision wasn't an easy one, but he knew he belonged in Hamilton.
"I think it was all of the memories and friendships, you fall in love with the place," he explained. "I think our children here are amazing, our adults are fantastic, I think we work so well together. It doesn't mean we don't have hard times from time-to-time but we talk our way out of it, this is home."
Fast forward 28 years since taking the job at Hamilton High School, Lugten continues to leave his impact on his students.
"I try to teach my students that they need to be uncomfortable and get out of that zone every once in a while because that's when you learn the most about who you are and what you're made of," Lugten added.
With 34 years of teaching under his belt, he says he's not quite ready to retire just yet and will be keeping his options open.
"They're not really forcing me out any time soon here I don't think and the students still enjoy an old dog and that's okay because I enjoy them immensely."