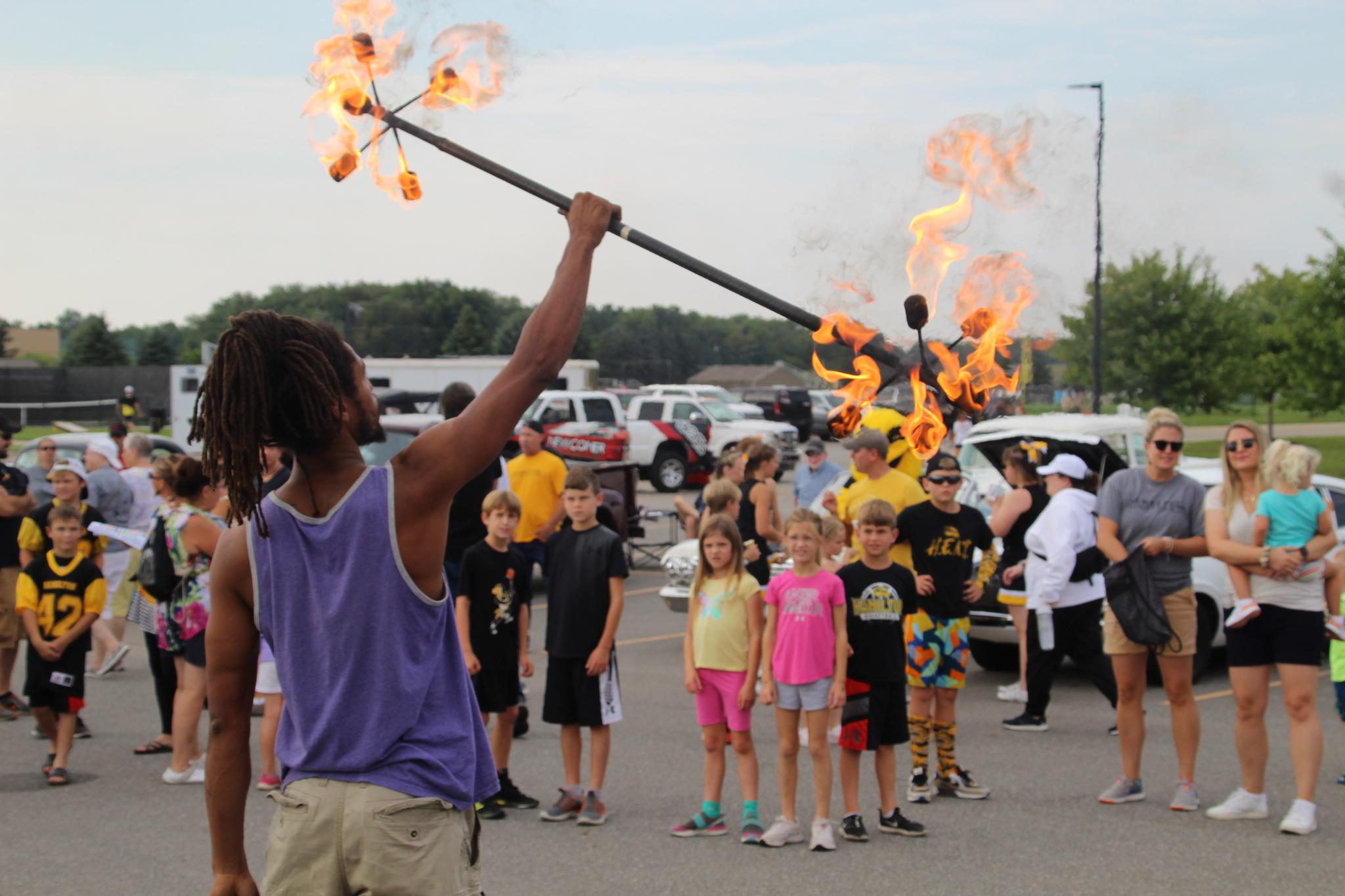 It's safe to say that the 2nd Annual Hawkeye Hometown Tailgate was a huge success on Friday, Sept. 16. The event featured free food, free entertainment, free rally towels, and so much more. Over 2,500 people were in attendance.
"The Hawkeye Hometown Tailgate is our community's celebration of the beginning of a new school year by bringing everyone together to rally around the school and students of Hamilton," said Hamilton Community Schools Superintendent, Dr. Bradford Lusk. "The Hawkeye Hometown Tailgate is not only a great event for the school district, but it is a celebration of the entire community. We were so happy to see the outstanding turnout!"
Hamilton Community Schools would like to thank all of our sponsors for supporting the Tailgate and making the event possible.
Enjoy some photos from the event below!