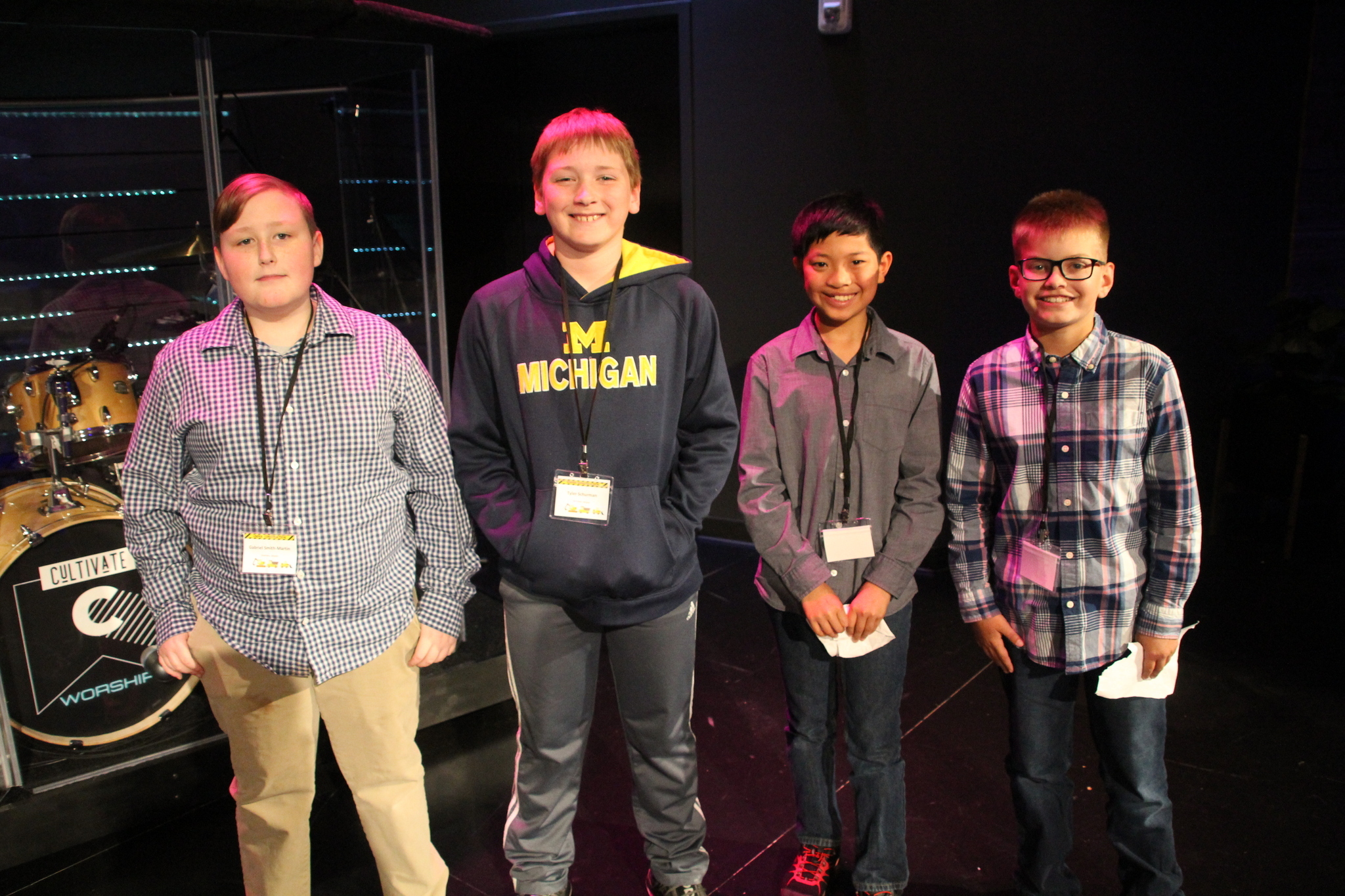 Winners of the 5th grade construction showcase (L to R): Gabriel Smith-Martin, Tyler Schurman, Hudson Sheridan, Traverse Warren.
On Monday, April 17, Hamilton 5th grade students pitched out their solutions to the Project Based Learning (PBL) project answering the driving question, "How can we reimagine the stage space in the east gym to be used by all students during lunch"?
Students have been working on this driving question as a part of their construction career pathway exploration since September. Students pitched out to a panel of judges in their homeroom and a winner was selected. Then, each homerooms' winner pitched off against the other classes to determine a final winner.
5th grade ideas will be utilized to make the stage space usable by students for years to come. Well done 5th graders!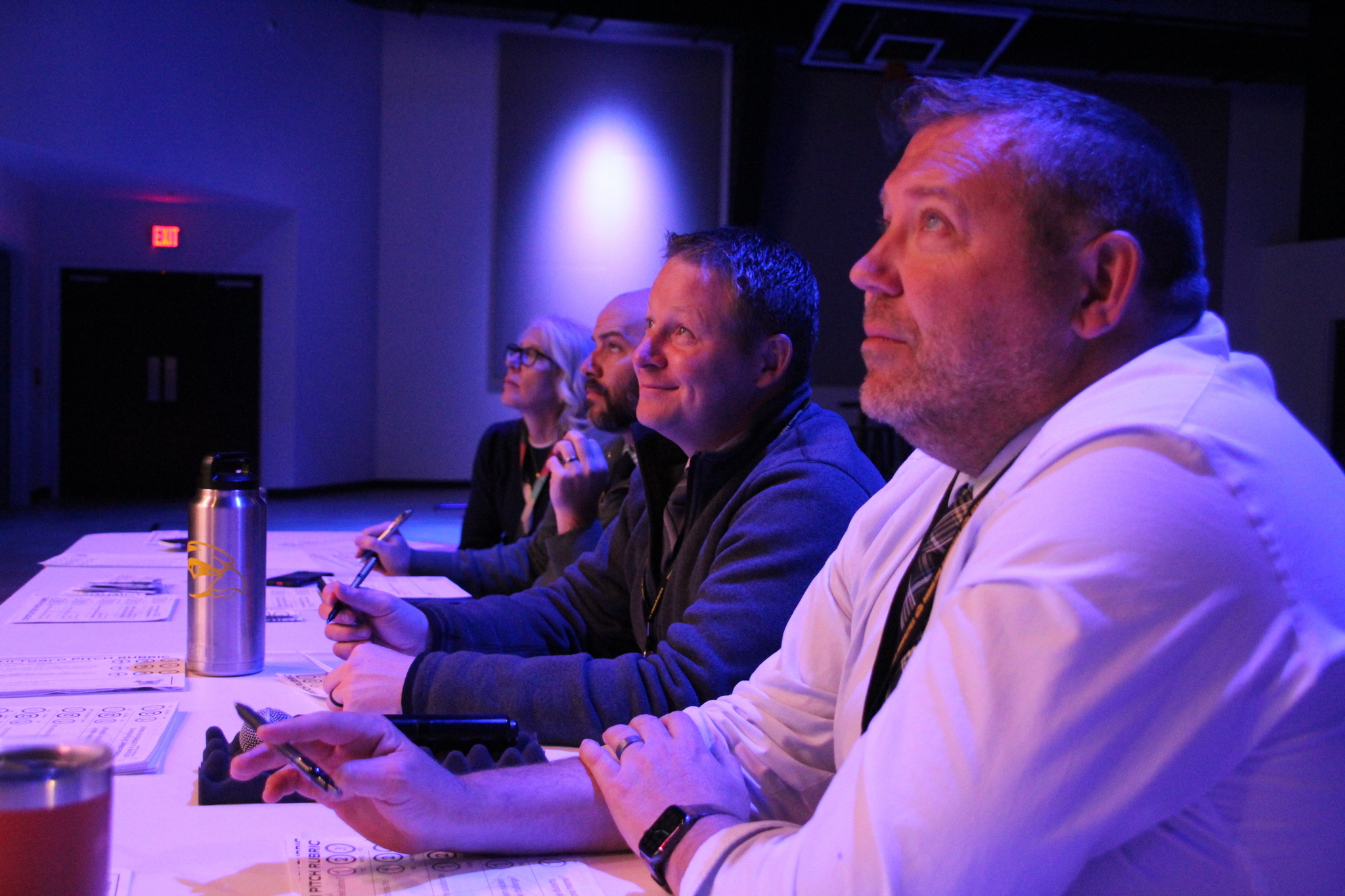 5th grade construction showcase judges (close to far): Director of Teaching & Learning Mat Rehkopf, Superintedent Dr. Bradford Lusk, Director of Finance Mike Gruennert, and Middle School principal Liz Morehouse.