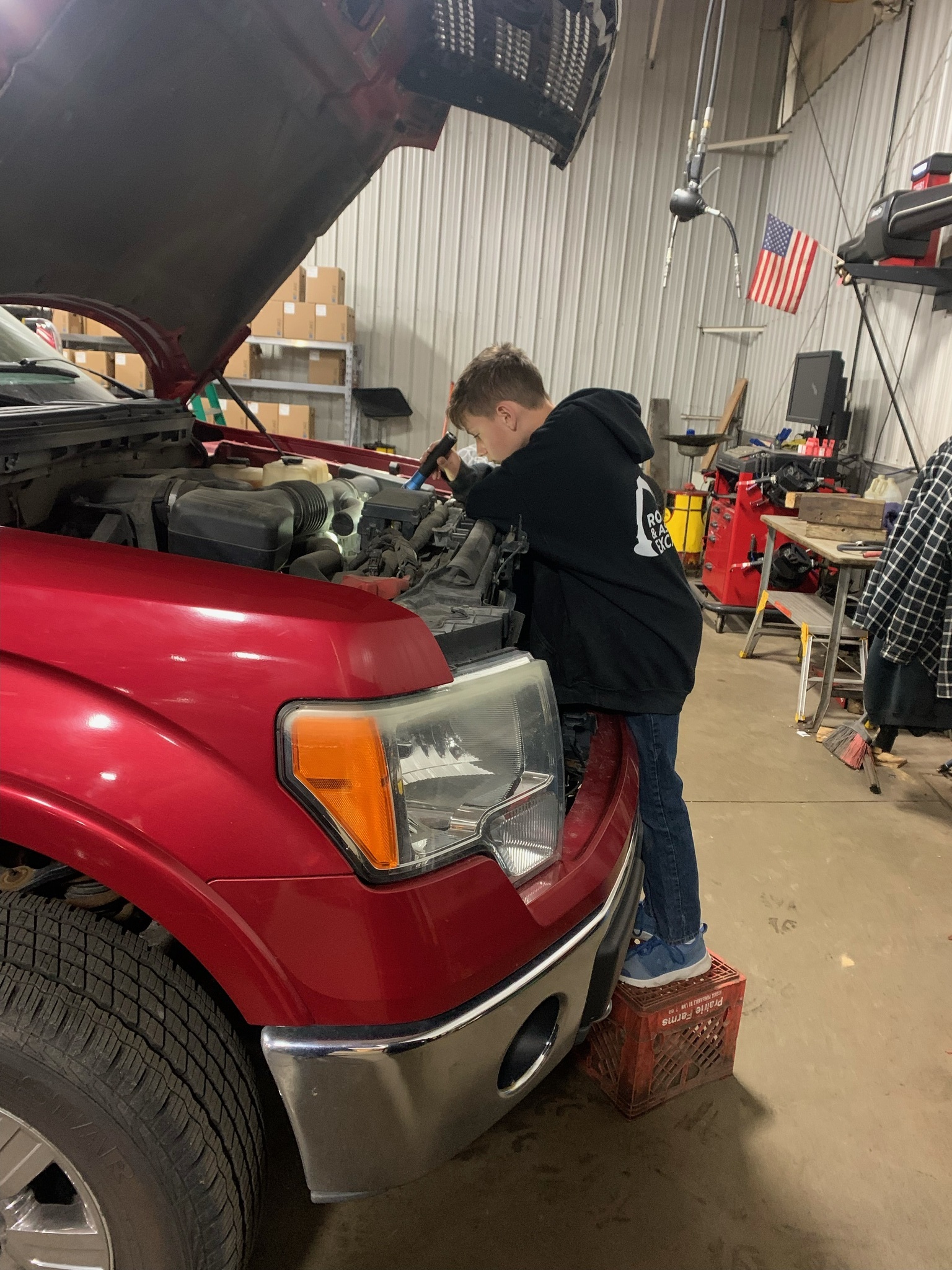 Hamilton student Liam Collins at MD Auto during Job Shadow Day on Thursday, April 27.
The Hamilton Work Based Learning program is dedicated to giving students real-world experience in the workforce. From fifth grade through graduation, Hawkeyes tour area businesses, work on Project Based Learning (PBL) presentations, and also take part in job shadow days. On Thursday, April 27, Hamilton seventh and eighth grade students had a chance to learn from local businesses and professionals during their job shadow day.
For those students who were unable to find a job shadow, they were able to tour some outstanding and prestigous local businesses, including Dykhuis Farms, Elhart Automotive, iMove, Kids' Food Basket, and West Michigan Regional Airport. All of the students also saw a presentation from the Great Lakes Drone Rescue as well, which focuses on helping law enforcement, fire departments, and military personnel with real situations.
"Job shadows are an important part of a student's career awareness and exploration," said Hamilton Community Schools Work Based Learning Coordinator, Ashley Meyer. "Through a job shadow, not only do students have the opportunity to have a glimpse into various careers, but they also have the opportunity to ask questions and start to determine what they "like" and "don't like" as it comes to future careers. Today, all 7th and 8th grade students were asked to find a job shadow placement at least three hours in duration. For any student that didn't find a job shadow placement, they went to various local businesses with HMS teachers to explore local opportunities."
Check out the photos of the students' experience!
A big thank you to all companies who played a part in assisting Hamilton students during job shadow day!