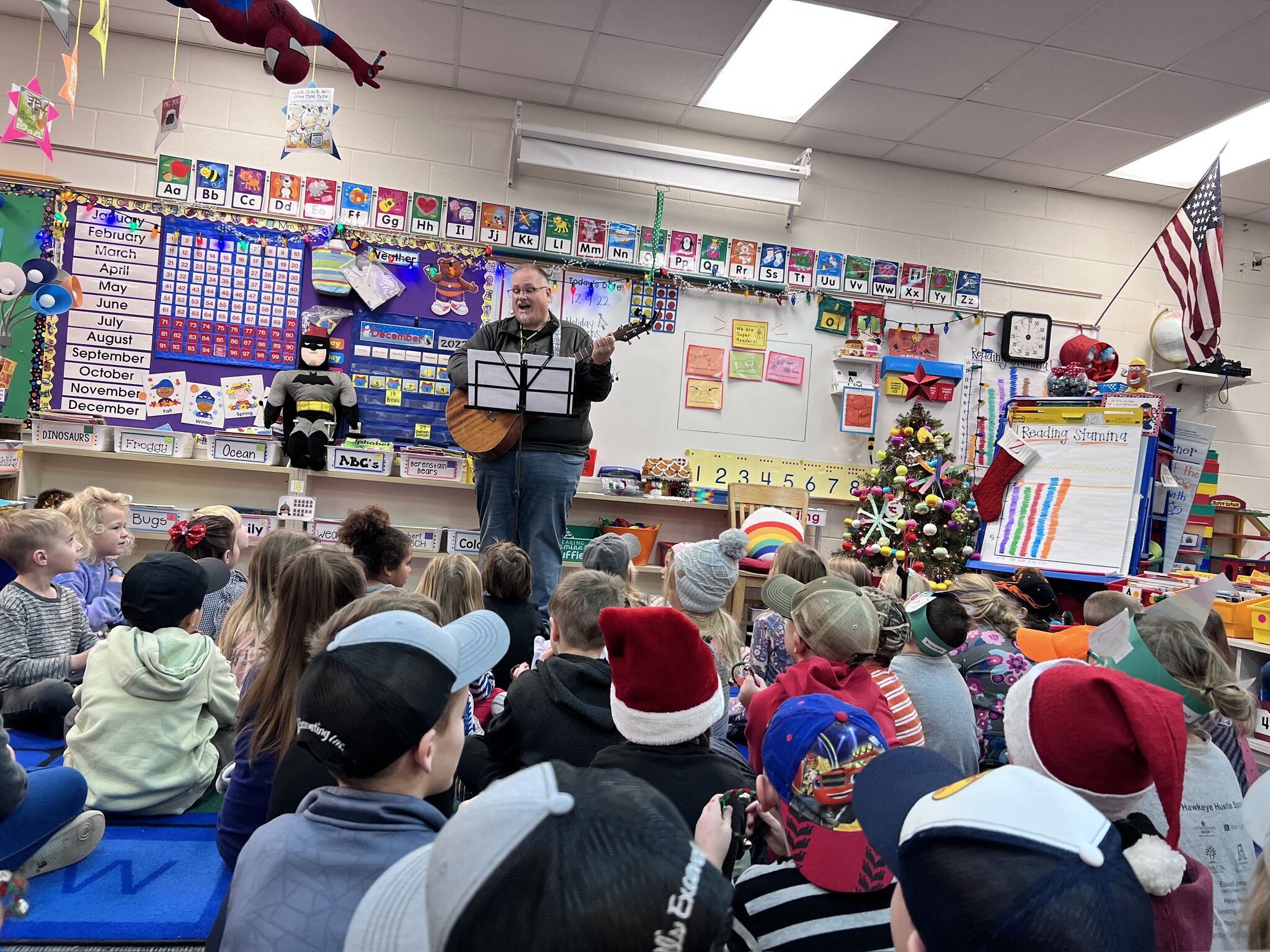 Board of Education president Craig Van Beek stopped by Hamilton and Bentheim Elementary schools on Friday, December 9 with his guitar to play some Christmas carols for students!
Van Beek played for all Hamilton Elementary kindergartners before stopping into Bentheim to play for both Bentheim Elementary lunches.
Take a look at the video below and sing along!