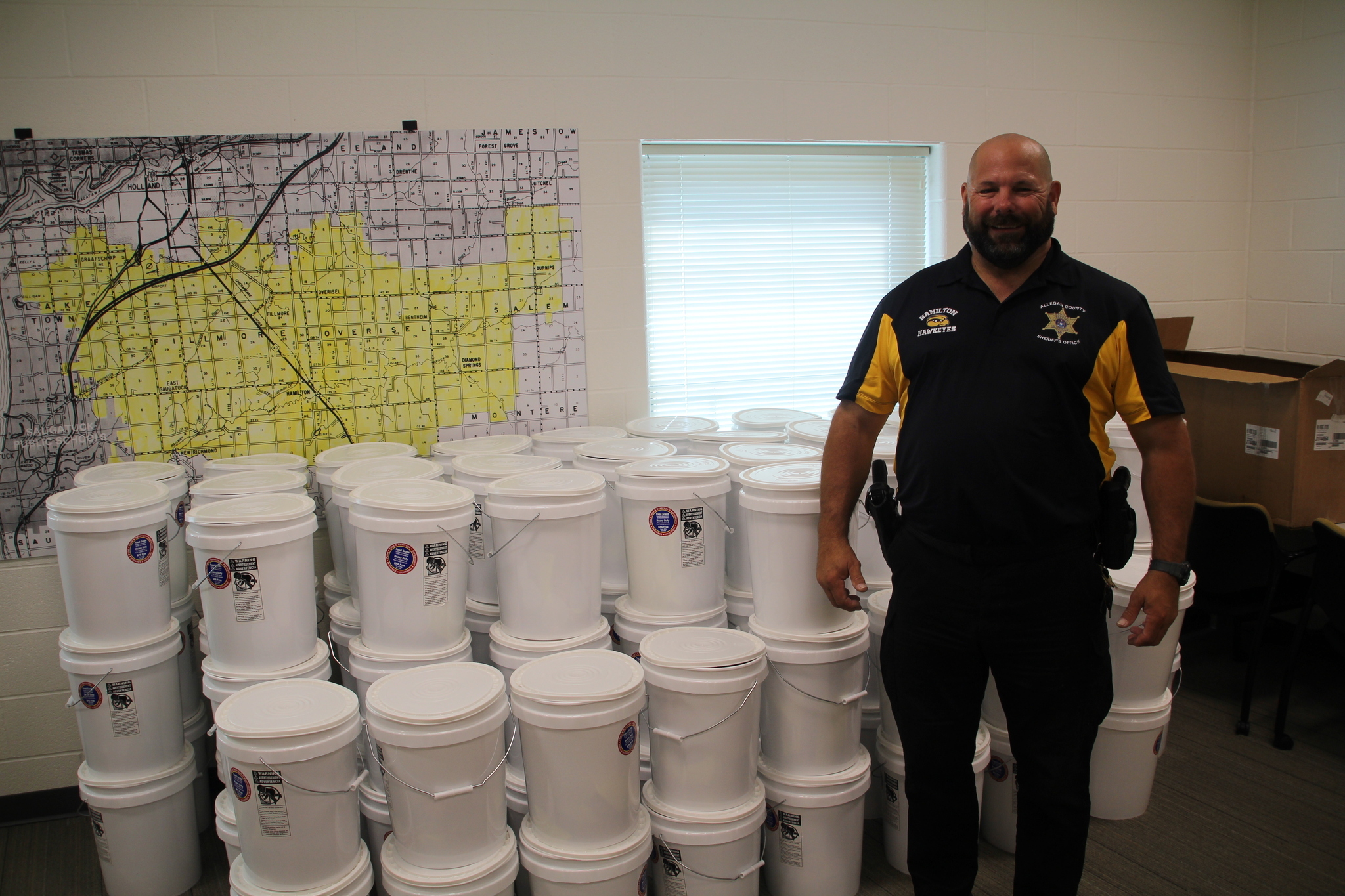 Hamilton School Resource Officer Deputy Joe Knapp has been hard at work over the summer instilling safety and security plans for our district. One of the many items he has been working on is safety buckets for all district classrooms.
These buckets include several items to help keep our students and staff safe in case of emergency, including first aid kits, wasp spray to serve as a fire extinguisher and a spray to stop an intruder, golf balls to use as a projectile, flashlights, granola bars, toilet paper, feminine products, and much more.
Knapp says he learned about the buckets after research on active shooters and other emergencies along with other law enforcement personnel.
Take a look at the video below to see their purpose and how they're all used.
Deputy Knapp would also like to thank the following people for helping put the buckets together:
- Mitch Bosch, HHS Principal
- Tina Foidl, HHS Student Services
- Gina Sneller, HHS Counselor
- Grace Wiersema, HHS OCSN Staff