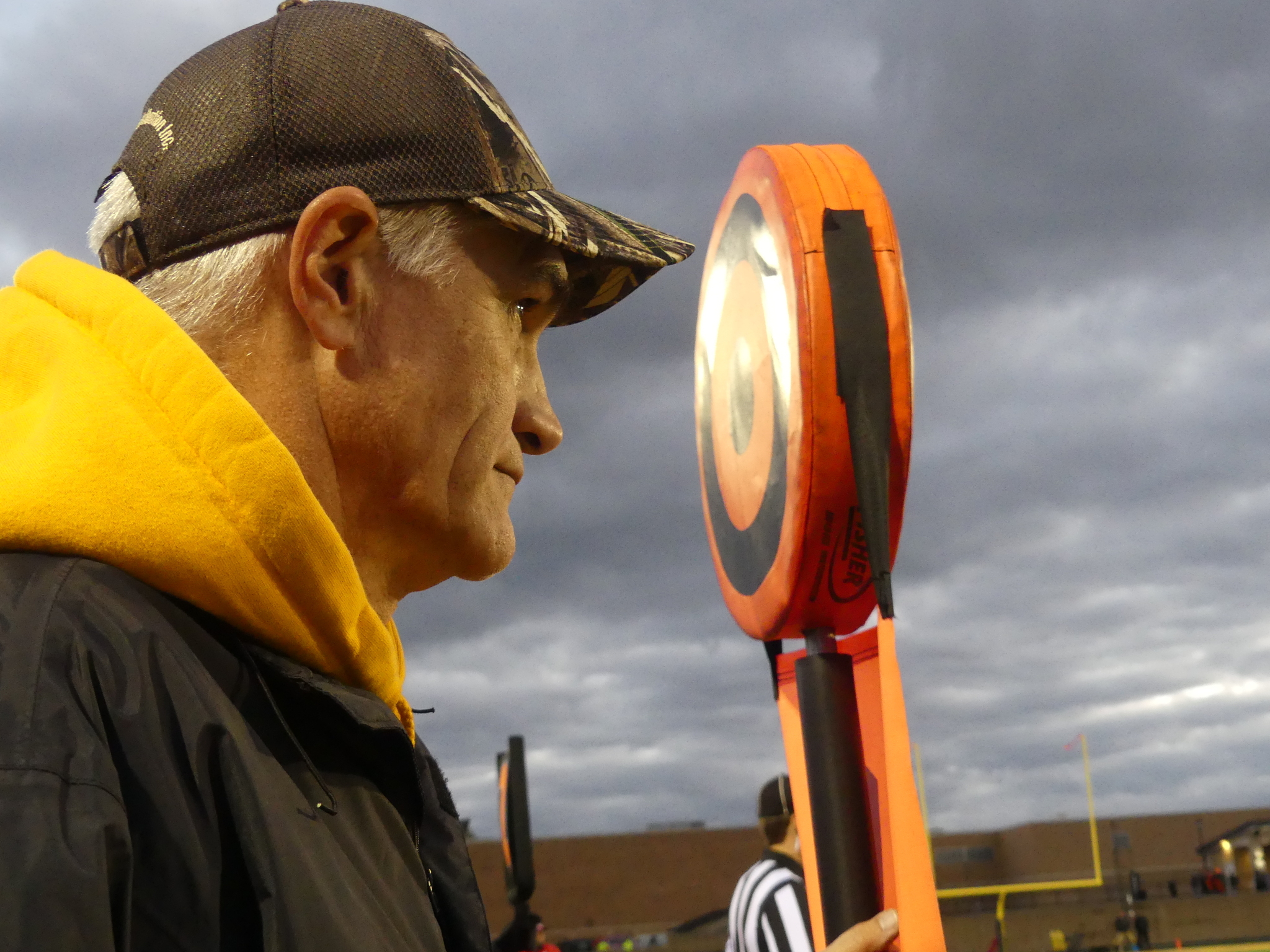 Most athletic departments struggle to find volunteers, but Hamilton is not one of them. Take the Hamilton football chain crew for example, this crew has nearly 100 years of combined experience on the sidelines.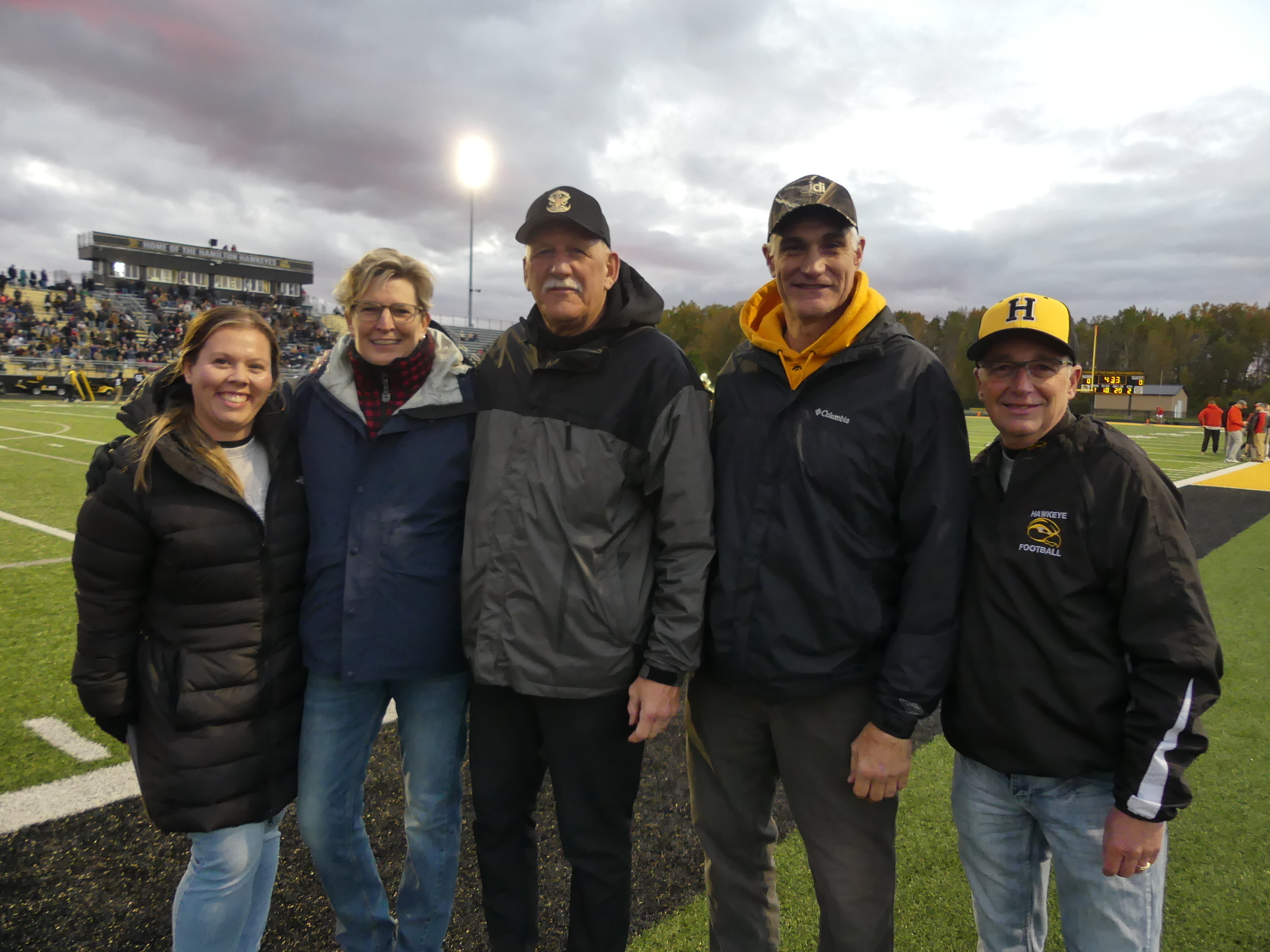 With 30 or so years of experience for Cal Schrotenboer, nearly 25 each for Dawn Safford and Mark Rudolph, and another decade for Ed McMahon, Hamilton has one of the most experienced crews in the state.
Despite those ten years of experience, McMahon still calls himself the baby of the crew.
"I'm the young guy," McMahon smiled, "My oldest son Connor was a junior when I started doing it. He went through the program and my twin boys also went through the program."
Despite his sons graduating from HHS, Ed has happily kept his position on the chain crew next to his good friends.
"It means a lot to be part of the community and out here supporting the guys, it's good to give back to the school that gave a lot to my sons," McMahon added.
There wasn't much that would take Ed away from the Hamilton sidelines, until tragedy struck in July of 2022.
"I was involved in a hi-lo accident at my place of employment. The hi-lo came through the door and it grabbed my left foot and it basically took my left foot and ankle, crushed my foot, removed a couple of toes. It was unrepairable so they ended up amputating my foot and ankle at about the mid-shin level."
Even after the surgery and rehabilitation, Ed wanted to get back to the best seat in the house at Hamilton Stadium. After taking the 2022 football season off, he made his return to the sidelines this season for the game against Holland Christian and another game against Spring Lake.
"I hesitated this year coming back, and I probably shouldn't have but I enjoy it," smiled McMahon."I just wasn't sure of myself but I did fill in for the game against Holland Christian and I plan on being back next year full time."
It might take him just an extra second or two to help reset the chains now, but that won't keep him away from fulfilling his role next to Dawn, Mark, and Cal.
"The comradery, just like the Hamilton football players, we are a team and we do things cohesively, it's good to be here with them and taking it all in."
Even with the highs and lows over the past 15 months, anyone who knows Ed knows that he'll still have a big smile on his face.
"My wife sent me a picture after the accident that said, 'You've been given this mountain to show that it can be moved' and to show others that anything is possible. My message is you have to look at the bright side of life, you can take the negatives and turn them into positives. Yes, I had an accident, yes I'm now handicapped. However, this doesn't define me as a person and what I can do and accomplish in life."