Eight Hamilton High School students set a lofty goal for their 2022 summer: to train and complete an Olympic distance Triathlon.
On July 31 at the Millennium Tri on the west edge of Grand Rapids, the eight students completed their mission swimming 1500 meters, biking 24.8 miles, and running a 10k.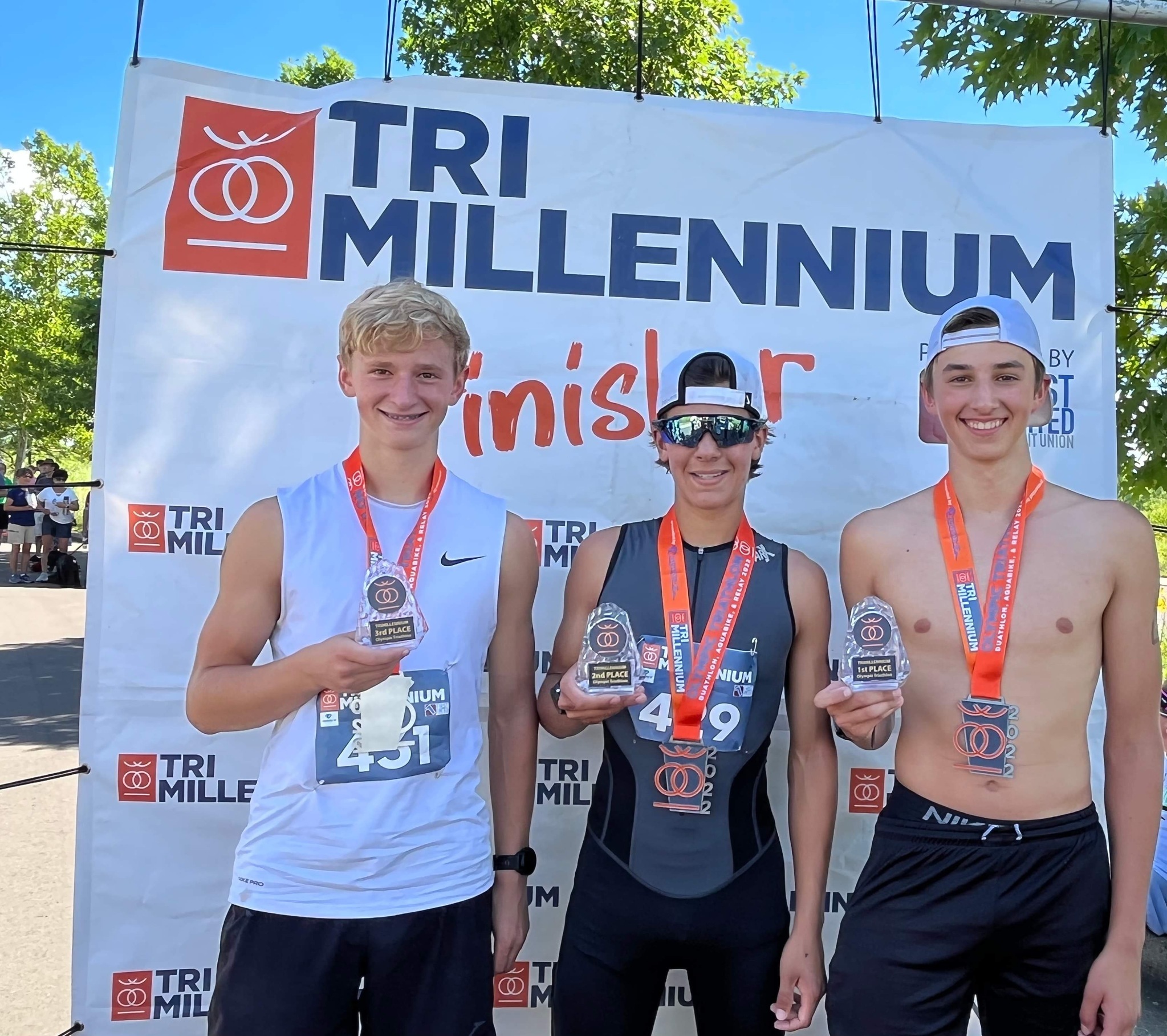 Photo (left to right): Josh Langeland, Evan Kraker, and Carson McIntire pose after finishing 1-2-3 in their division.
In fact, Carson McIntire (Class of 2024) won his division and finished 16th overall at the Triathlon.
The eight students posed for a photo after the event.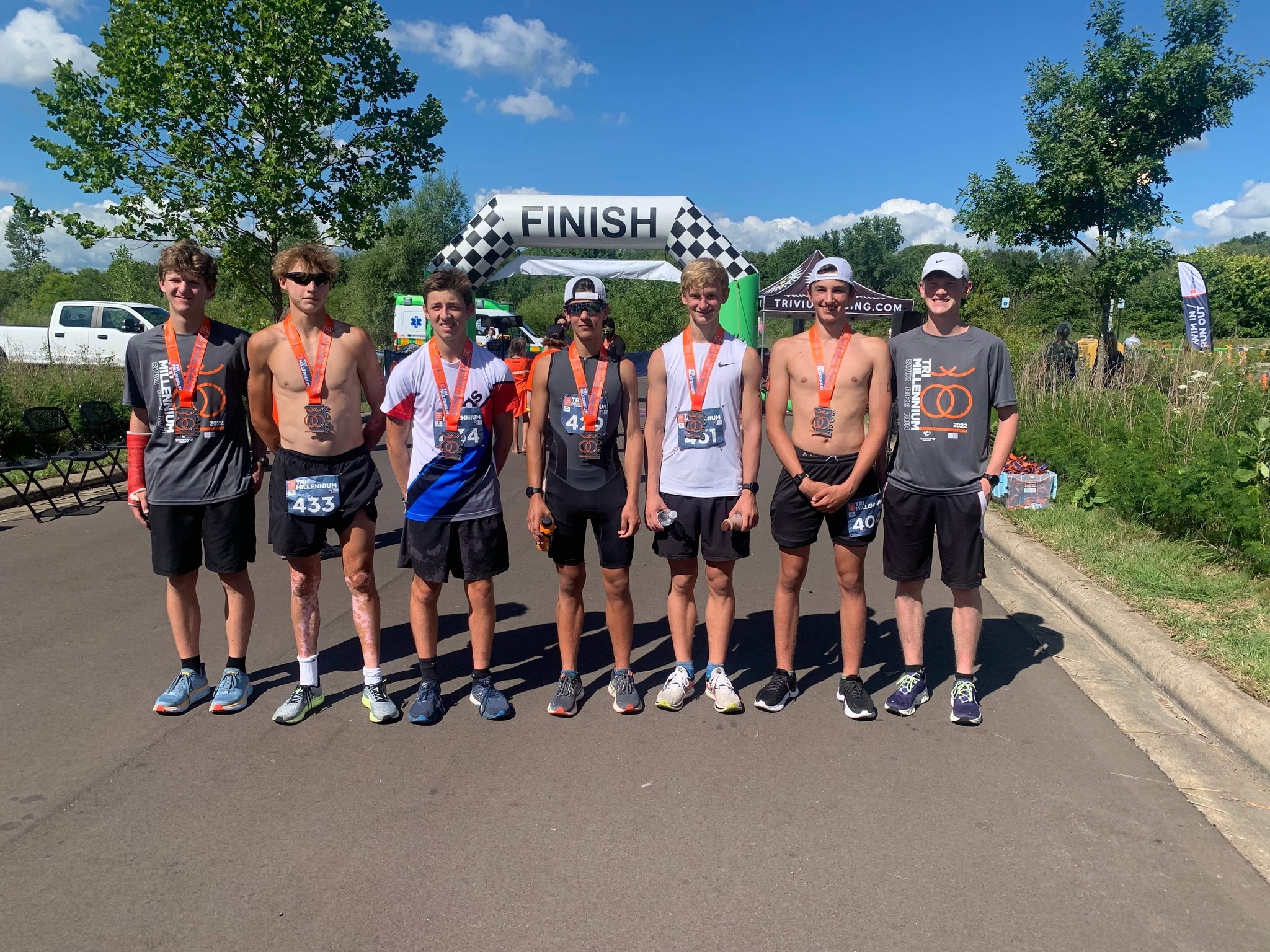 Photo (left to right): Brody Crandall, Austin VanderKamp, Jackson Miller, Evan Kraker, Josh Langeland, Carson McIntire, and Max VanHuis (not pictured: Parker Matheny) after the Millenium Tri on July 31.