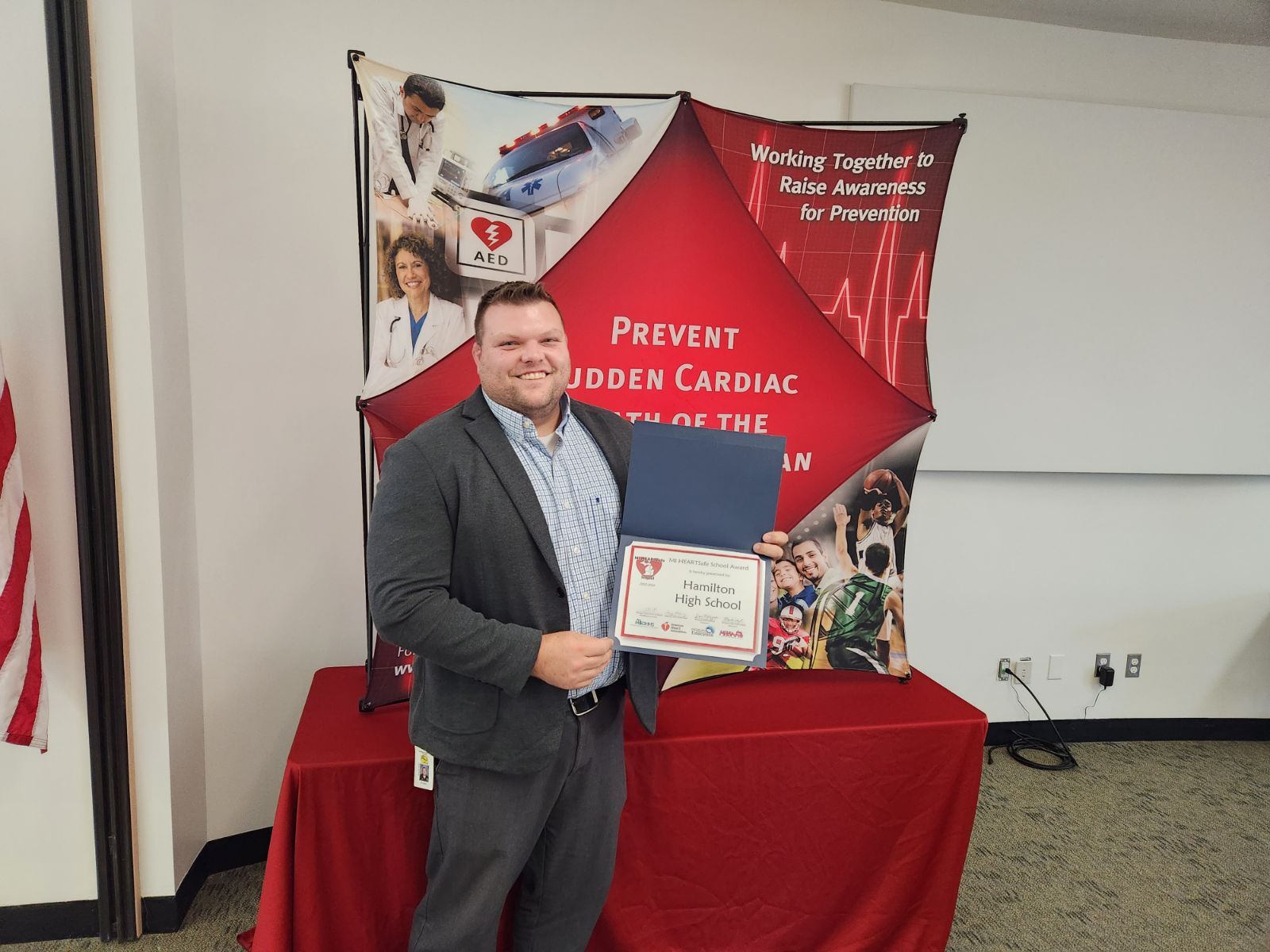 Congratulations to four Hamilton Community Schools buildings for receiving a MI HEARTSafe award from the Michigan Department of Health and Human Services, Michigan Department of Education, American Heart Association, Michigan High School Athletic Association, and Michigan Alliance for Prevention of Sudden Cardiac Death of the Young.
Above, Hamilton High School principal Mitch Bosch is pictured accepting an award on behalf of HHS and Hamilton Community Schools.
To receive a MI HEARTSafe School designation, schools must have:
A written medical emergency response plan and team that can respond to an emergency during school hours and after-school activities and sports.
Current CPR/AED certification of at least 10% of staff and 50% of coaches, including 100% of head coaches and physical education staff.
Accessible, properly maintained and inspected AEDs with signs identifying locations.
Annual cardiac emergency response drills.
Pre-participation sports screening of all student athletes using the current physical and history form endorsed by MHSAA.