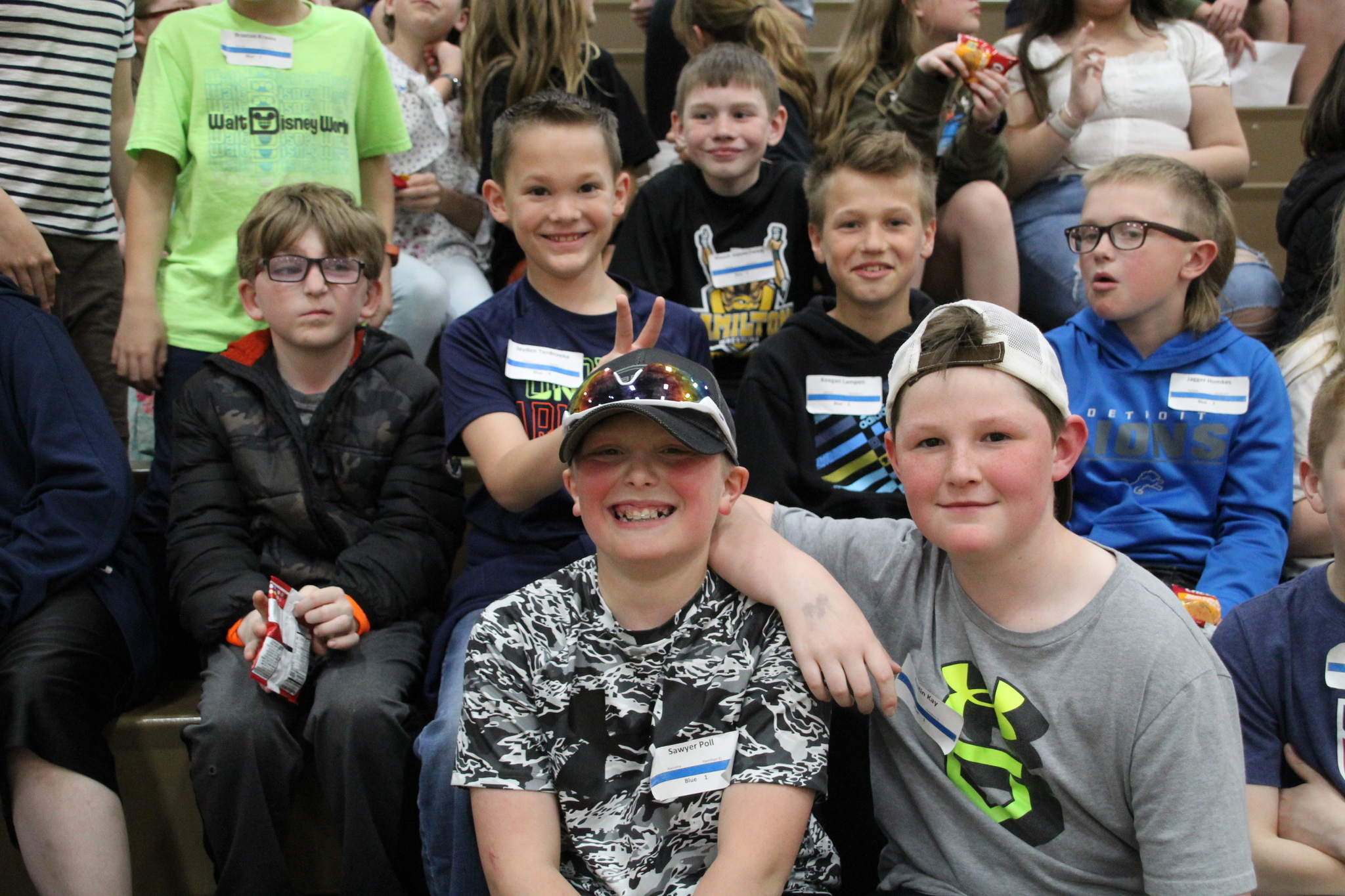 On Thursday, April 20, all Hamilton fourth grade students came together at Hamilton High School and Middle School for the annual Transition Day. The students were able to get a glimpse of the extracurricular activities offered, including the fine arts programs with performances from the HHS choir and band. After that presentation, the students made the walk over to Hamilton Middle School where they were introduced to teachers, office staff, and some HMS students.
Current seventh and eighth graders at the middle school took groups of fourth graders around for a tour, introducing them to the gyms, cafeteria, classrooms, and navigating their way throughout the building.
The students were also able to take part in physical education activities with Mr. Kronemeyer and Mrs. VandeWege!
It was a fun day for the future HMS students!