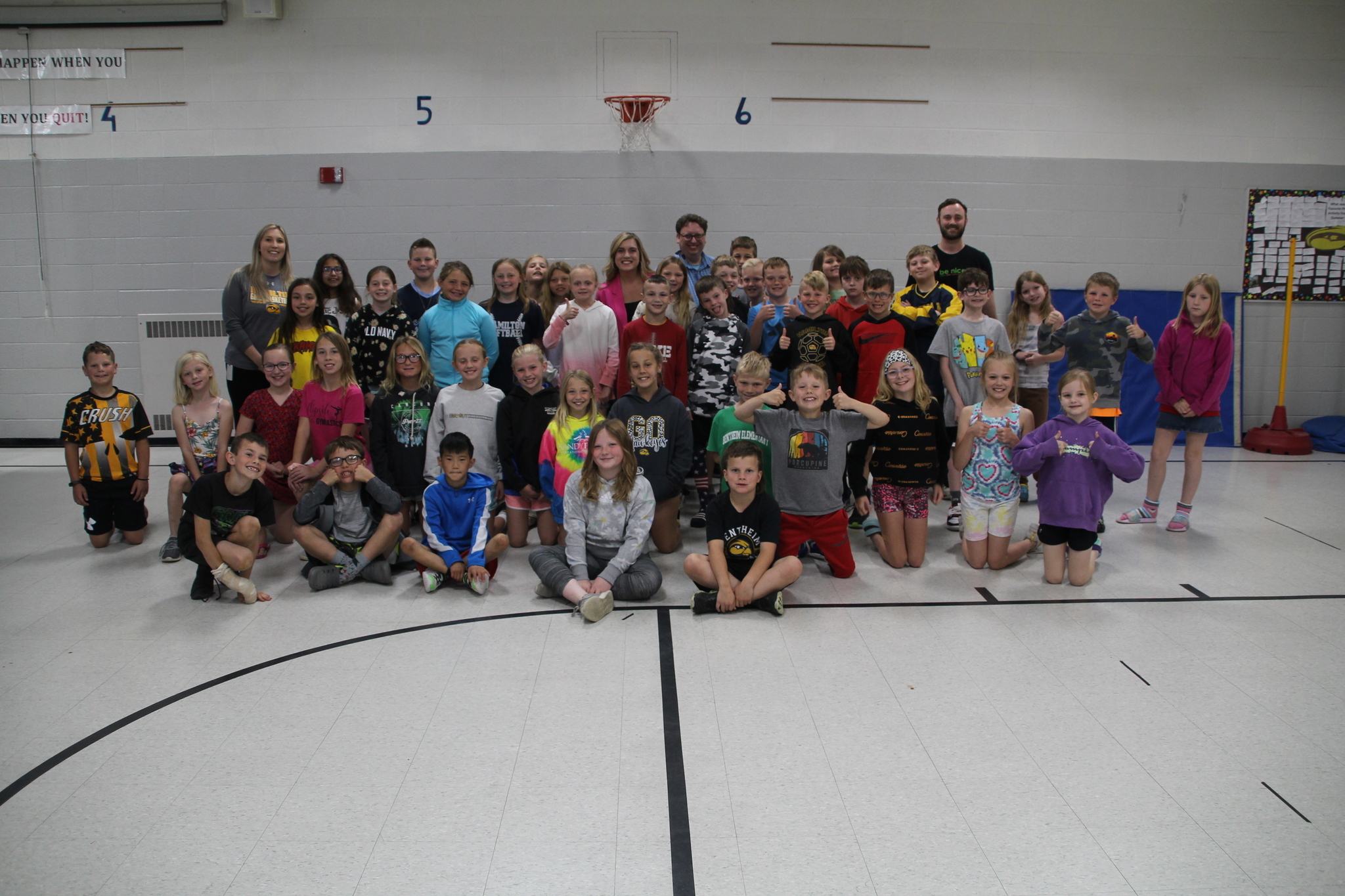 Bentheim Elementary third graders are ready to make their television debuts! FOX 17 meteorologist Candance Monacelli visited Bentheim Elementary on Monday, May 22 for the station's 'Weather Kids' segment, where they perform experiments and take questions from students.
Students learned about climate, weather, what a career in television is like, and so much more during their morning together.
Third grade teacher Audrey Kloostra said it was an engaging way for her class to finalize their learning in the classroom.
"We did a weather unit this year and I wanted to celebrate all of the students' hard work that they did during the unit," Kloostra said. "FOX 17 is the station I watch in the morning and I saw Candance [Monacelli] do different experiments with kids, so I reached out and they were super responsive and willing to come out here and hangout with us."
The students were wowed by the experiments.
"I learned that you can make a cloud inside of a bottle and that you can crush a can using science and not your hands," said third grader Tessa Pycraft.
The Bentheim segment will air on FOX 17 sometime in June, we will be sure to keep you updated on social media and on our website when that happens!