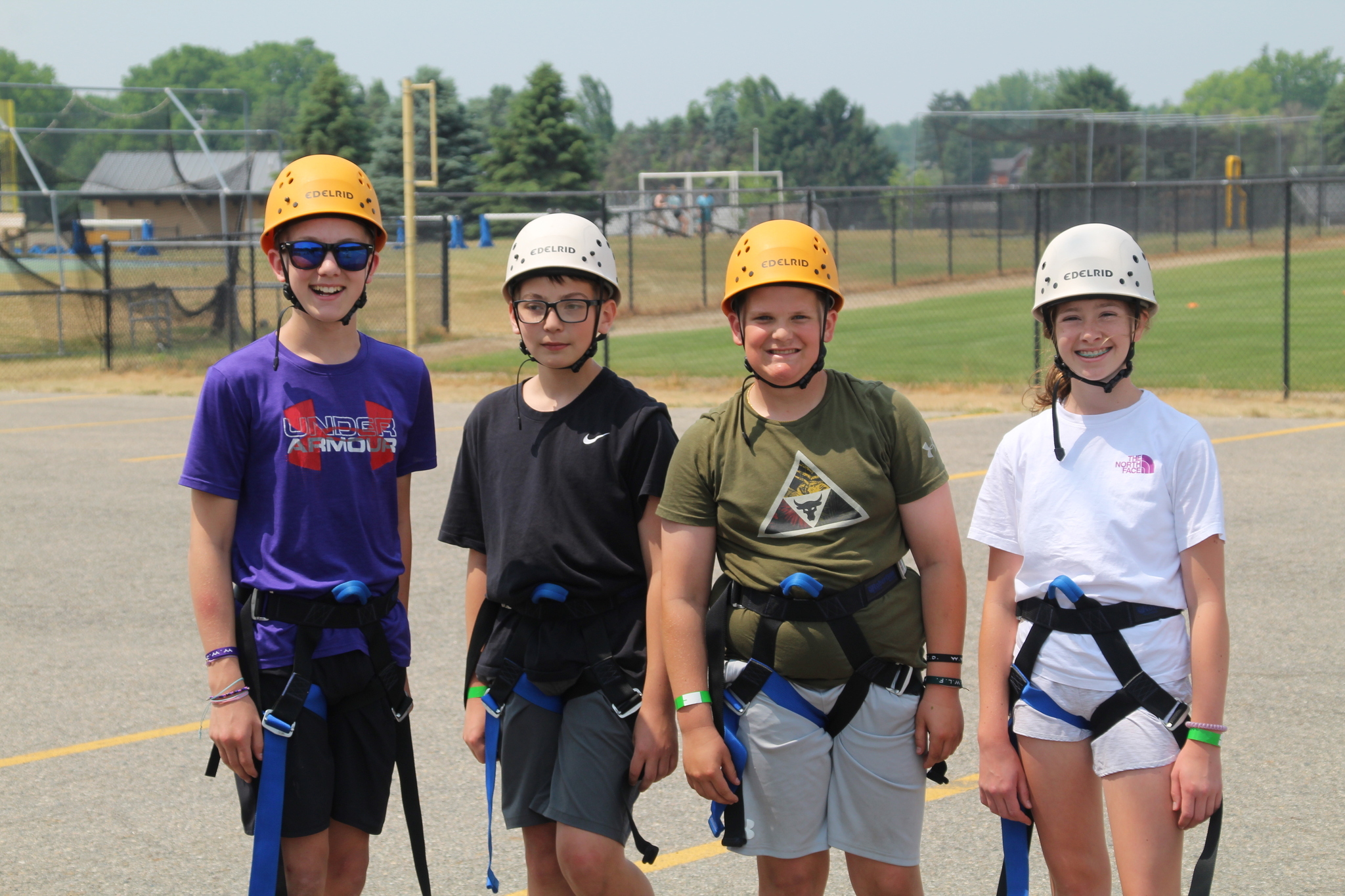 Schools all do different things to celebrate their students at the end of the school year. However, 7th graders at Hamilton Middle School had one of the more unique experiences on Wednesday, June 7 as Grace Adventures came to the school to setup a camp.
"Part of our mission at the middle school is to help build memorable and fun experiences for our students to build relationships and comradery among the students and teachers," said teacher and organizer of the day, Abby Perdok.
From the morning to the afternoon, students took part in various activities including a rock-climbing wall, archery, obstacle course, laser tag, and other team games.
"This provides them the option to have fun with their classmates and sort of put a ribbon on the seventh grade year," Perdok added. "It allows them to be sent off into summer with some fun memories and activities that they had with their friends and teachers, too."