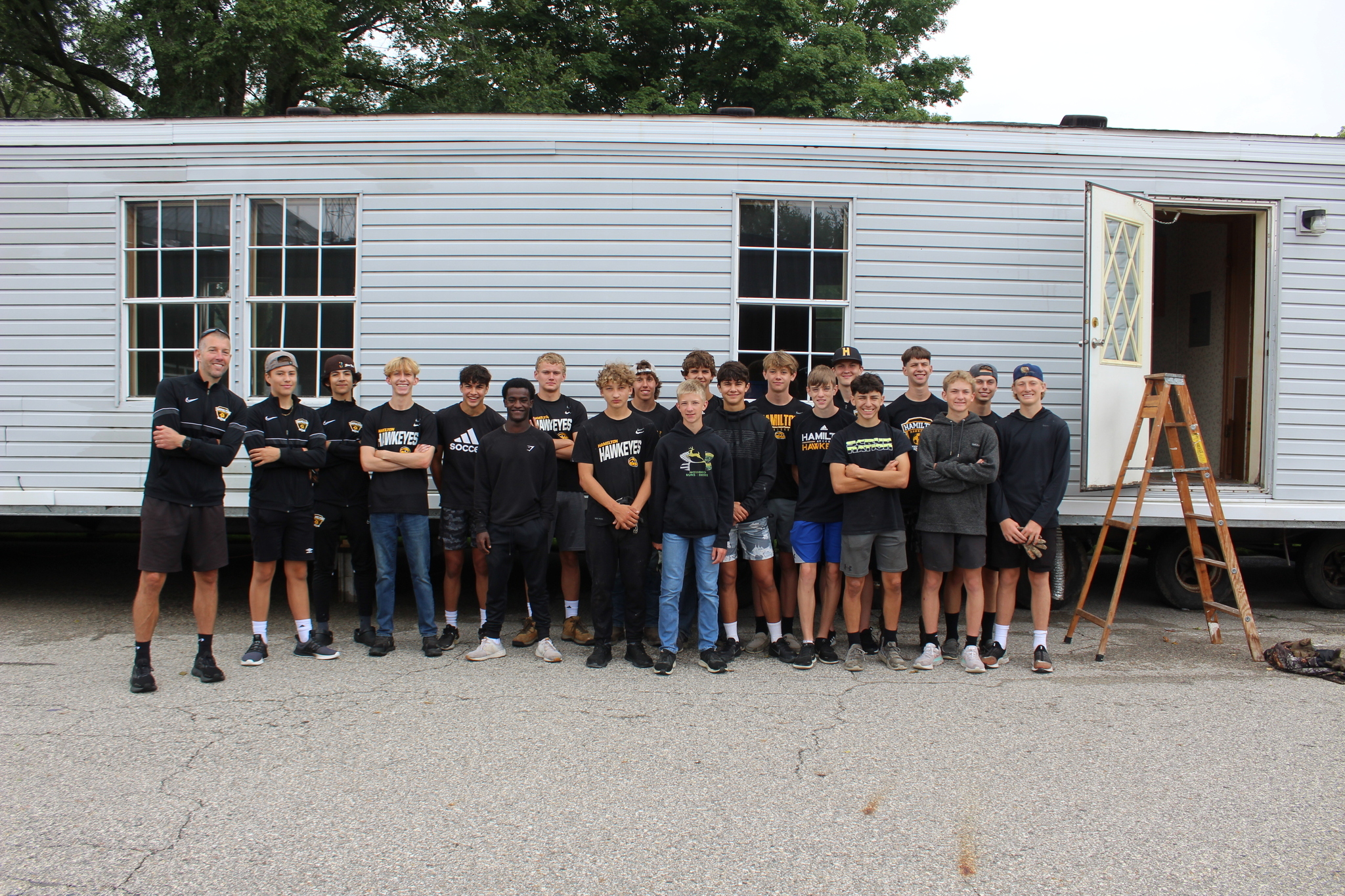 The Hamilton boys soccer program took time to help make our community a better place this week at Love Inc. in Hamilton. Players from the varsity and junior varsity teams helped with a number of things, including moving furniture, cleaning out an old mobile home and helping with renovations, and much more.
The junior varsity players led on the first day of the multi-day event with help from coaches Alex Miller and Jess Rockhold.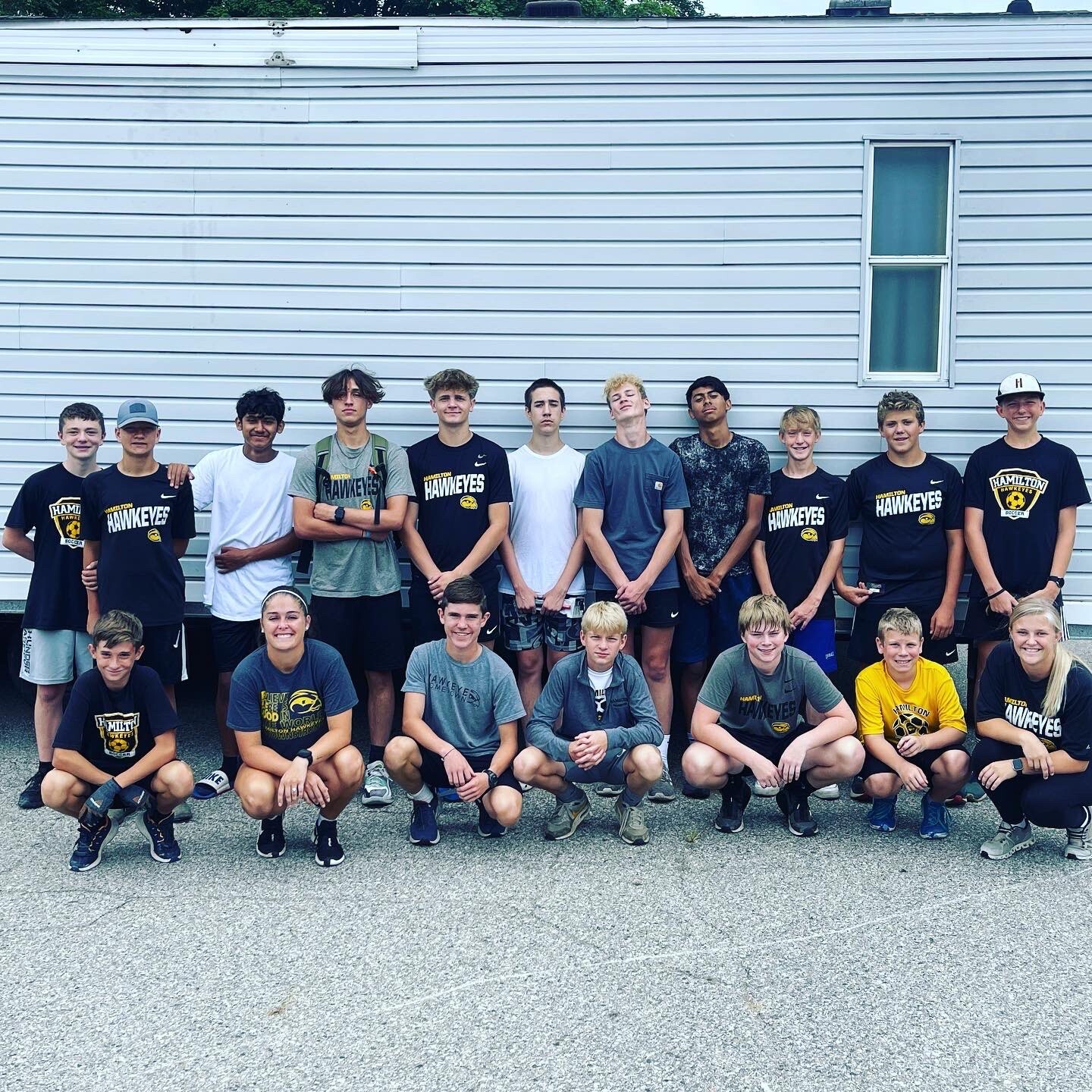 Varsity head coach and Hamilton High School teacher Tyler Robinson has helped incorporate a selfless mindset in the Hawkeye boys and girls soccer players through these volunteer efforts.
"Hamilton Boys and Girls Soccer firmly believes in pitching in to help humanity whenever able - even if just for a few hours a season," Robinson said.
Despite the brutal schedule of the fall, the players and coaches carved out time to give back. Way to go, Hawkeyes!
"Overall, looking out for others is way more important than the sport that we all love to play and the individuals that we are," added Robinson. "These student-athletes are learning this lesson through a servant leadership perspective in this context."