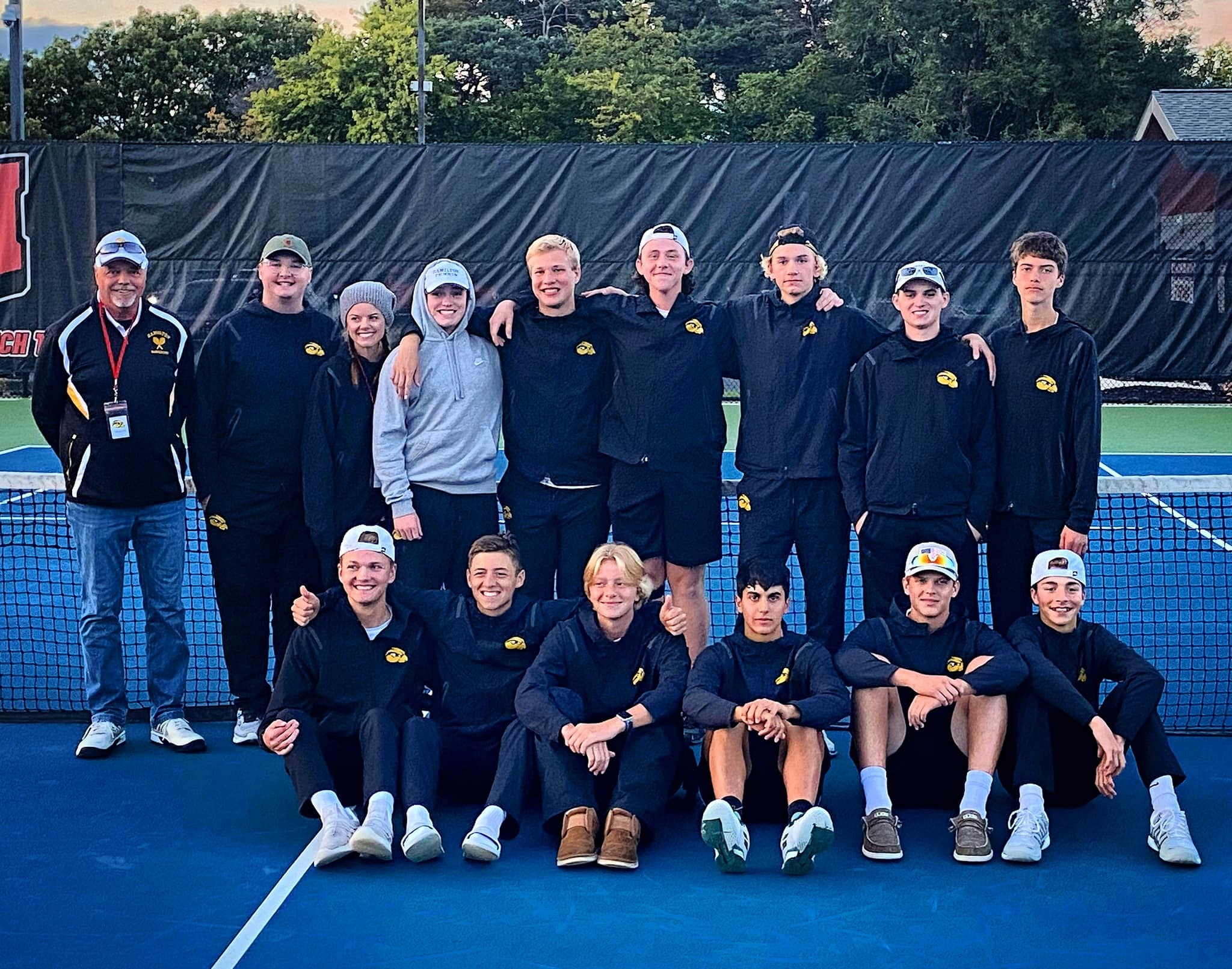 The Hamilton varsity boys tennis team is heading back to the MHSAA state finals for the second consecutive year!
The Hawkeyes recorded 10 team points in regionals at Holland High School on Wednesday night to advance. Winning for the Hawkeyes to advance the team were Evan Talsma, Joshua Bush, Jace Mitchell, Colin Hamlin, Reece Carlson, Aiden Hamlin, Dylan Loew, Jackson Miller, and Marco Catalano. Winning the region at their flights was number four singles player, Dylan Loew, and number one singles player Marco Catalano. Their last two victories were what made it official!
The Hawkeyes will play in the Division 3 state finals at Kalamazoo College and Western Michigan University on Friday, October 20 and Saturday, October 21.
Good luck, Hawkeyes!