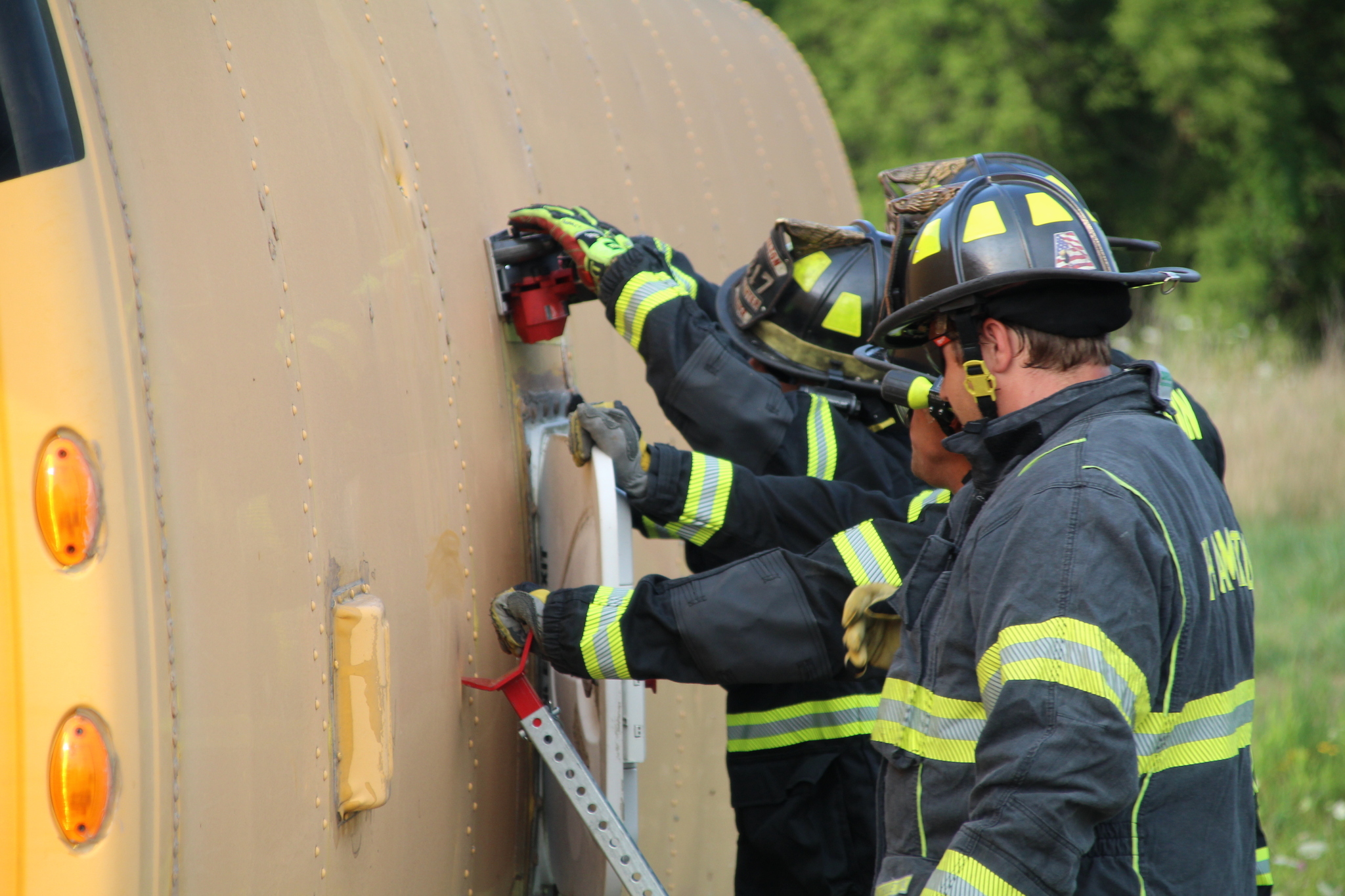 Hamilton Community Schools School Resource Officer, Deputy Joe Knapp and Transportation Director Nicole Ciganik came together with Hamilton Fire & Rescue to plan a mock bus accident on Monday, July 31 at the HCS transportation building.
Reliable Road Service volunteered to come flip over an old out-of-commission school bus to help provide the opportunity for bus drivers and first responders to train for a possible emergency.
All Hamilton Community Schools bus drivers were mandated to attend the special training along with most Hamilton firefighters.
"The bus is an old, retired bus that we had here at Transportation so I was asked if there's anything we could ever do anything with it and we came up with this training," said SRO Deputy Joe Knapp. "The fire department said it was an awesome experience and they gained knowledge on what they can and can't do to get someone out of the bus."
It's an important partnership that is a win-win for all parties involved.
"It was an awesome opportunity, thanks to Hamilton Schools for letting us do this. We talked about stabilization tactics, extracation techniques, we opened the bus from the roof side to get people out in a quick manner," said Mike Capel, assistant fire chief at Hamilton Fire Rescue.
Hamilton Fire & Rescue is the first of many local fire departments to take this opportunity to train, with Overisel Fire and Salem Township Fire set to attend later this week.
The story was also on WZZM 13! Check out their story by clicking here!