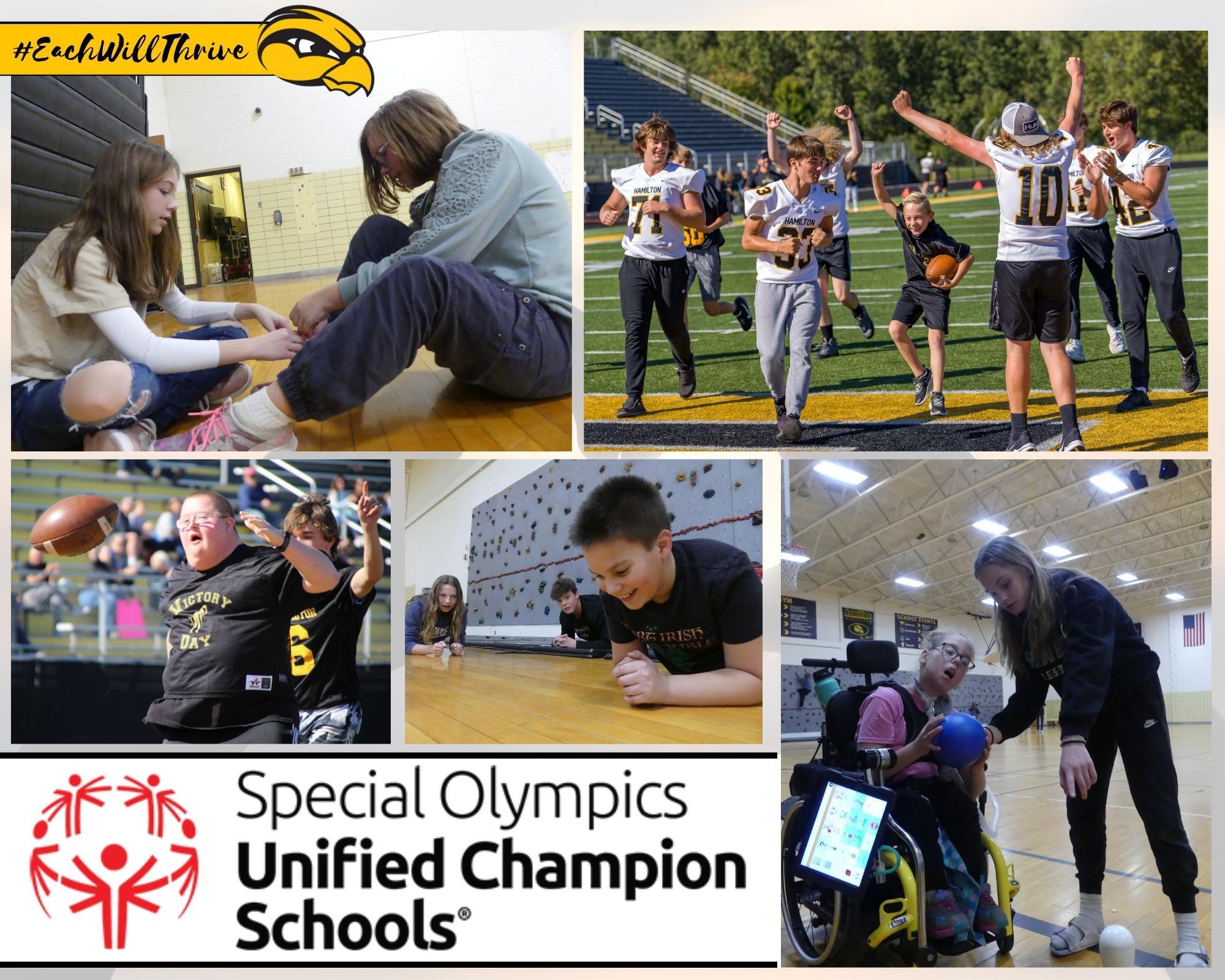 We've received exciting news from Special Olympics Michigan!
Hamilton High School & Hamilton Middle School are both officially Unified Champion Schools! Unified Champion Schools have three main components: inclusive sports, inclusive youth leadership, and whole-school engagement.
In Hamilton, our peer-to-peer physical education classes, Victory Day, LINKS programs, and school communities help create opportunities for all students to thrive.
"It's an honor to have Hamilton Middle School and Hamilton High School recognized as Unified Champion Schools," said district Director of Student Services, Sara McIntyre. "The awareness and desire to embrace peers with varying abilities and unique talents has consistently been a priority for students, staff, and our community. It's exciting to watch how our students continue to support each other and build strong friendships that allow for a focus on the strengths of each other as opposed to differences or challenges."