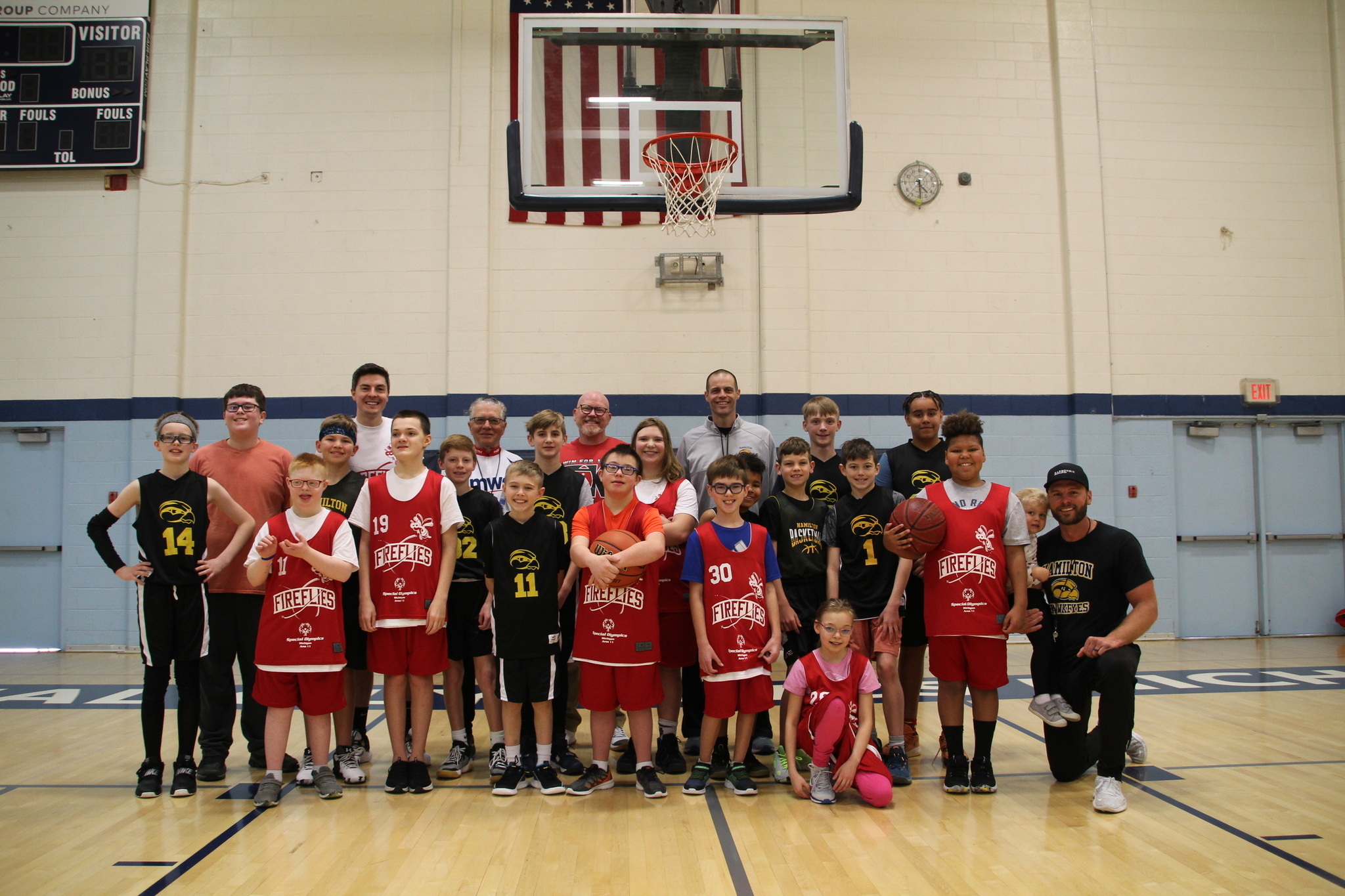 On Saturday, March 11, 5th and 6th grade boys basketball players from Hamilton Middle School made a trip to the Special Olympics Michigan Unified Sports & Inclusion Center. The recreation basketball team assisted the Area 11 'Fireflies' youth team with drills, a scrimmage, and even partnered up to look after their partners throughout the day.
Coach Brant Haverdink and Coach Jake Schrock both said it was an enlightening experience for their players.
"The most valuable part of the experience is knowing that individuals with different abilities have the same love and passion for basketball as we do," said Haverdink. "Sports bring so many people together and to share that experience with kids that can look just like our classmates in our own middle school helps to foster the inclusivity and grace filled empathy that can make Hamilton even more special."