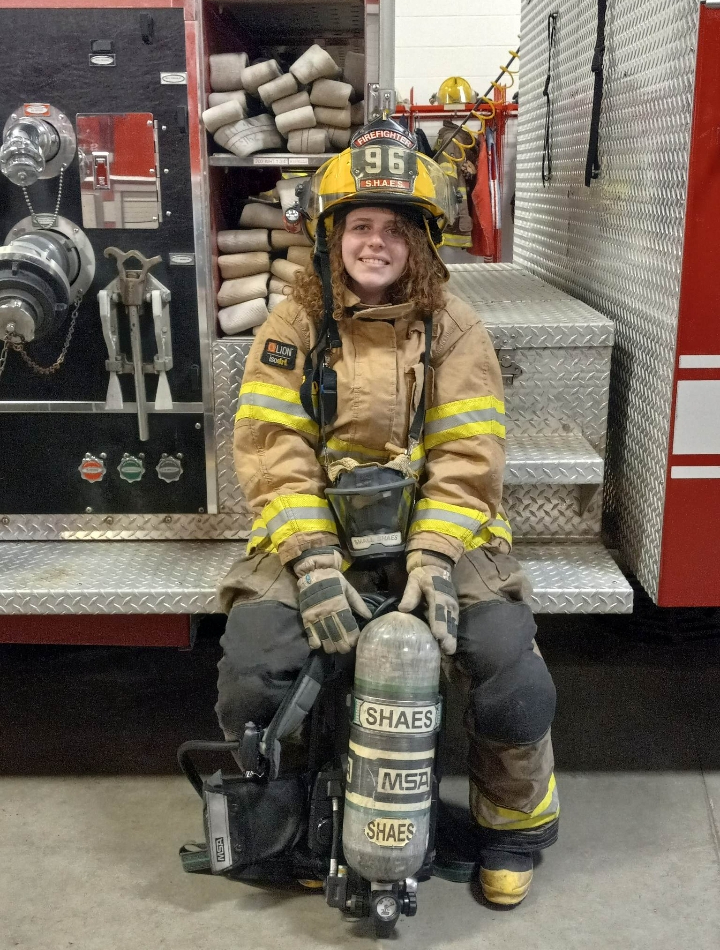 It's a bit of a different senior spotlight today as we recognize the incredible commitment that Hamilton High School senior Lilly Nyhof has made as a volunteer firefighter for the South Haven fire department.
"I started working at the fire department because I have always wanted to help and serve my communities," Nyhof said. "The fire department offers various ways that let me help different communities along with training that prepares me for most emergency situations in life. The training also covers several areas of knowledge that have helped me prepare for the Biomedical Engineering field that I would like to pursue after school. It also has taught me how to work under different emergencies and pressures."
What an awesome way to give back, Lilly! We are so proud of you!