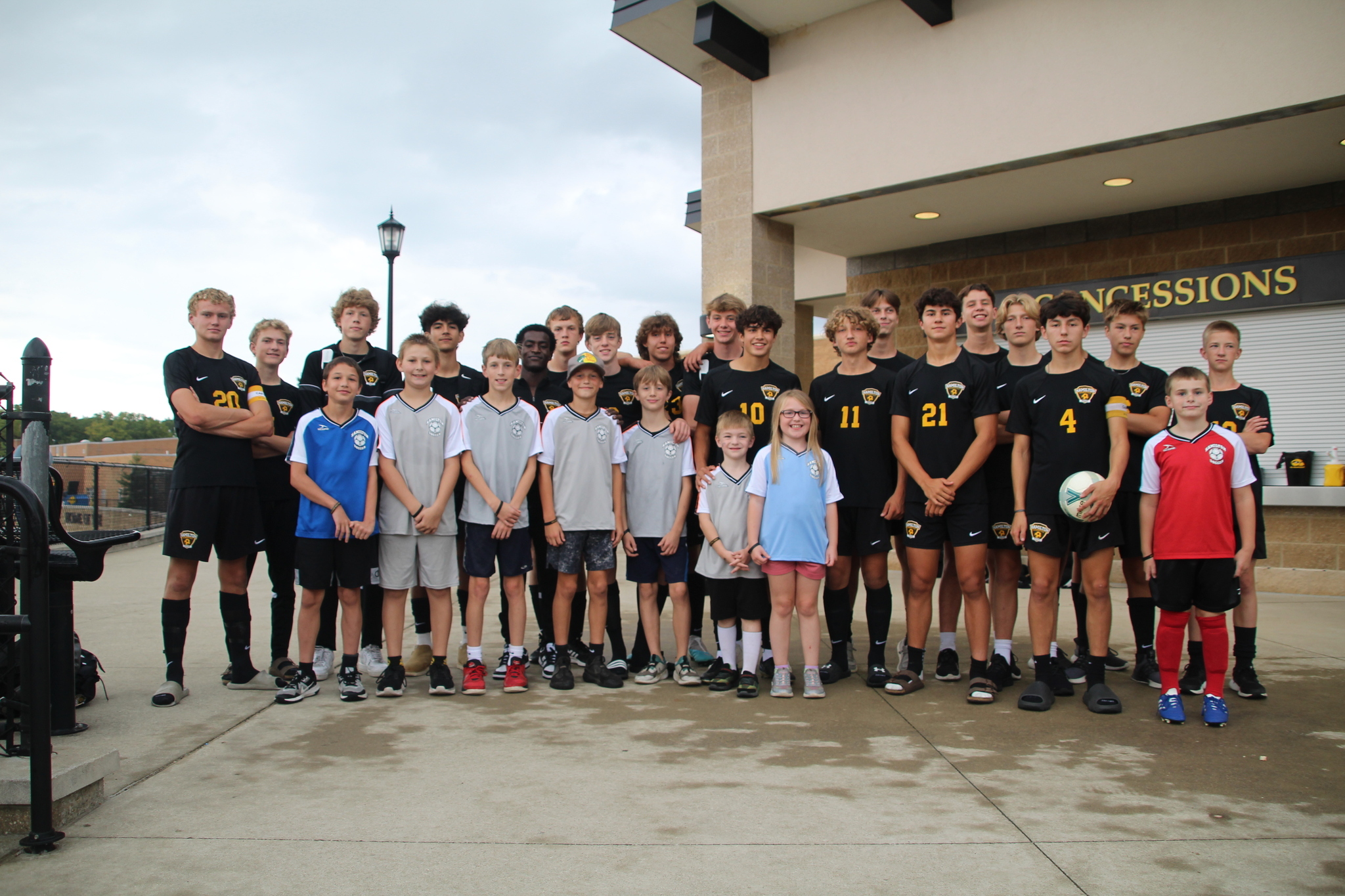 The Hamilton soccer programs came together on Tuesday, September 26 ahead of the Hawkeyes varsity boys soccer against Kelloggsville. Youth players from the Hamilton Recreation program came out to take photos with the varsity players, receive autographs, create a tunnel for pregame introductions, and even take to the field during halftime.
"This special night was a dual celebration of really important people in the Hamilton Soccer Community--our seniors on the Varsity boys team and the various male and female youths at the Hamilton recreational soccer level," said boys varsity soccer coach, Tyler Robinson.
"Without either group, Hamilton Soccer would not be the thriving, positive machine that it is today. Obviously, we're still growing and needing to get better at every level here in Hamilton when it comes to all things "soccer", and special nights like this one certainly serve to aid in that positive trajectory. Seeing the smiles and hearing the laughs of kids of all ages and then having the youth participate in our Varsity pre-game introductions, be ball-runners on the sideline during the game, and play at halftime--all of it was truly awesome to witness. Thank you to everyone involved!"
It was a great way to build community in all levels! Way to go, Coach Robinson and Hawkeye boys soccer!