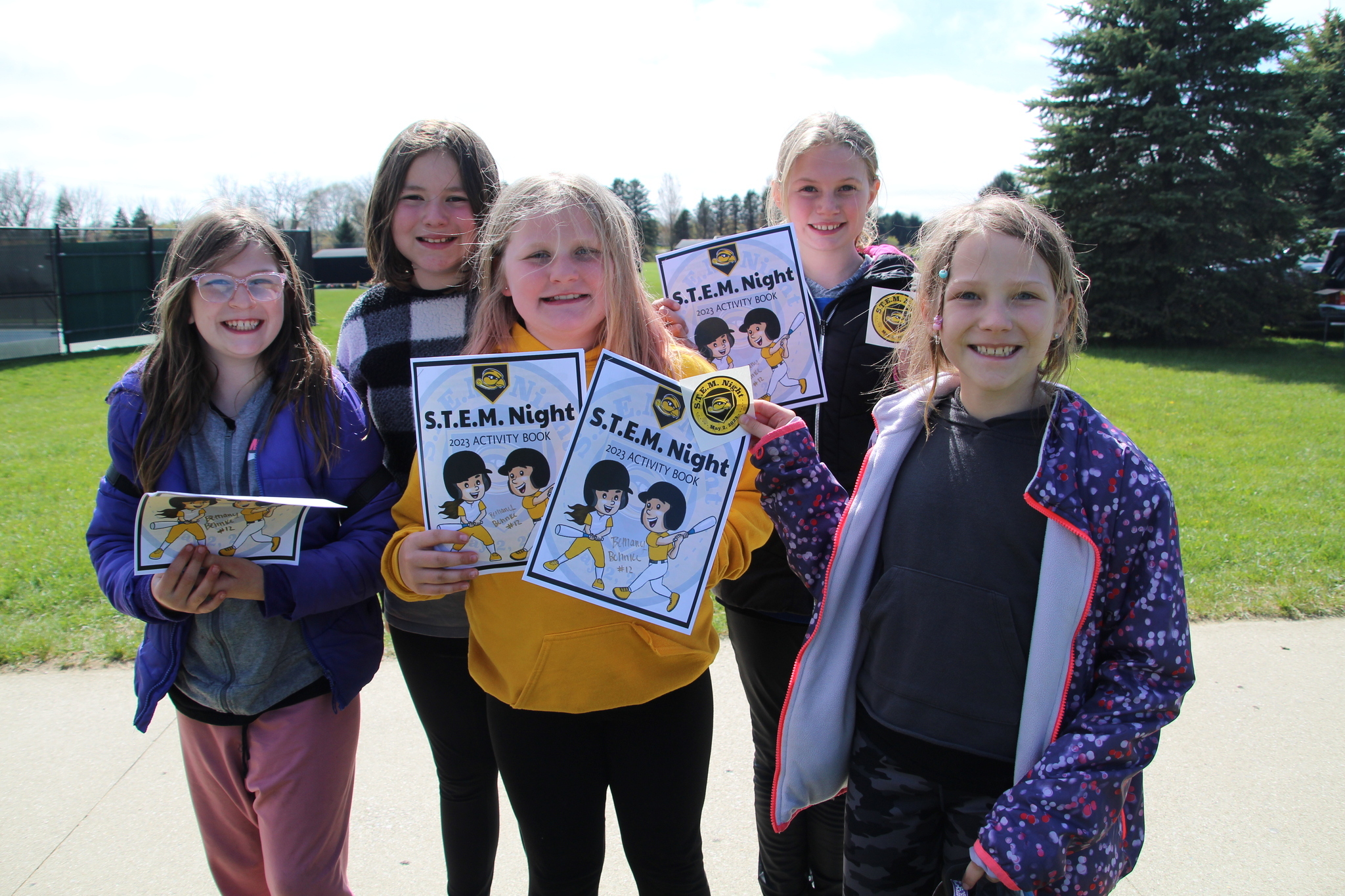 The inaugural Hamilton Softball STEM Night was a sight to behold on Wednesday, May 3 as elementary students came together to watch the Hawkeyes battle West Catholic in a softball doubleheader. However, the night was more than just watching a game.
STEM Night brought recent lessons from district elementary STEM teachers Mr. Losik and Mrs. Grossman to a new level. Throughout April, the elementary classes have been learning about the science of softball, including the physics of the sport.
After arriving to the game, all students received a STEM Night water bottle sticker and activity book, which peaked their interest with fun activities and lessons to take part in. Students then headed to the batting cage where they had a chance to throw a softball as fast as they could. The Hawkeyes varsity team even wore special STEM Night jerseys!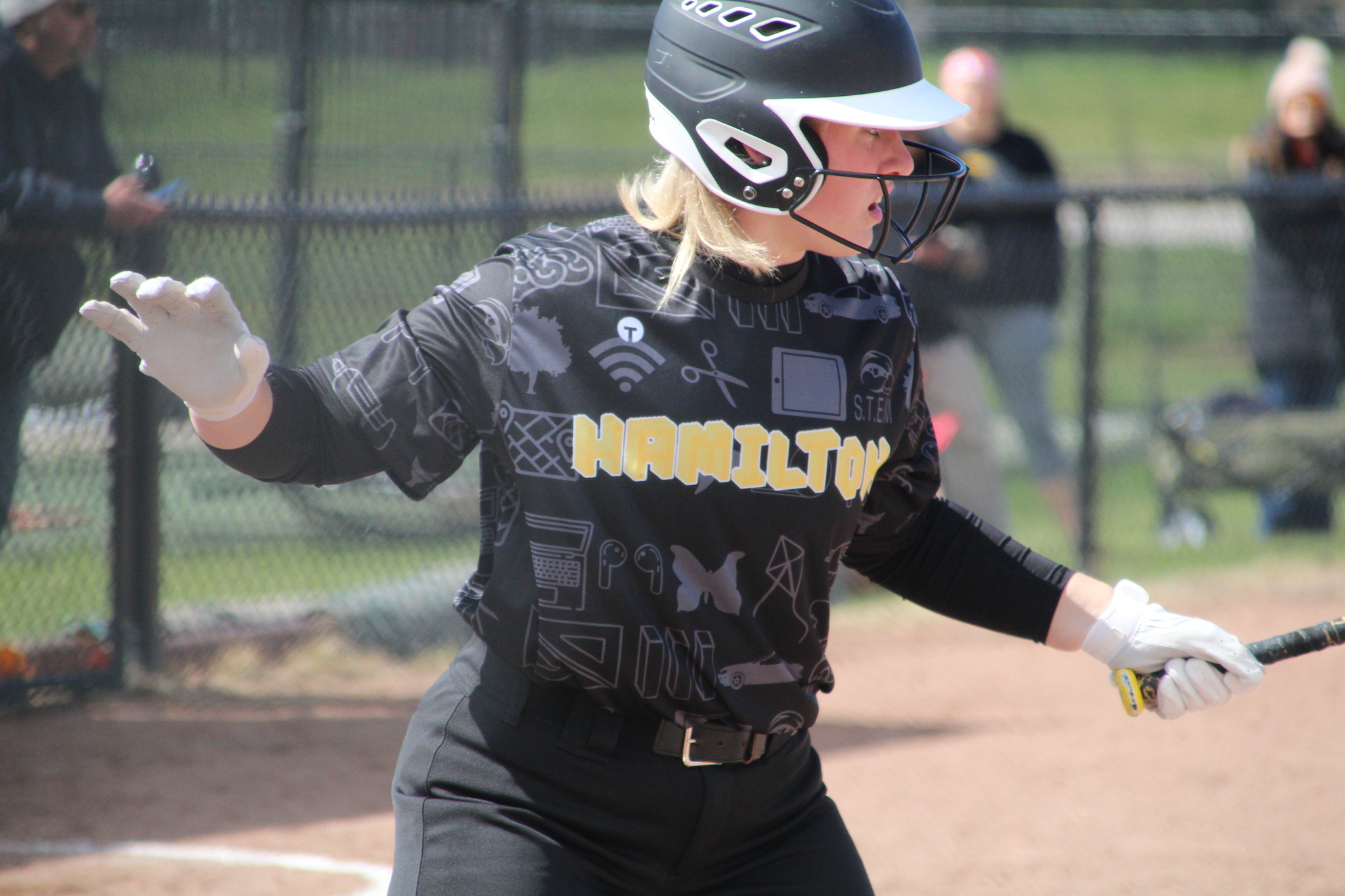 Varsity softball coach and high school teacher Mark Behnke says it was a home run for all involved.
"I cannot tell you how AWESOME that was to see the game of softball studied in our elementary STEM classes," Behnke said, "Andy [Losik] and Jessica [Grossman] deserve all the credit for what they do with our younger students. For all four elementary schools to study the game of softball and to learn some of the ins and outs of how things work, any coach in America would welcome that."
The activity books contained autographs from different players on the varsity softball team and some lucky students even received autographed softballs from the Hawkeyes!
"It was a sight to see when all of the STEM students arrived at the ballpark," added Behnke. "Our players all acknowledged that they saw the look on the elementary faces and we felt the need to spend just a few moments with them. As a teacher, every single one of those STEM students are the future of our district and I am very thankful that they came out to the ballpark. I am proud that each student walked away with a STEM Workbook and a water bottle sticker. Even more than that, they left our ballpark with a memory, and so did our players and coaches. STEM Night 2023 was special."