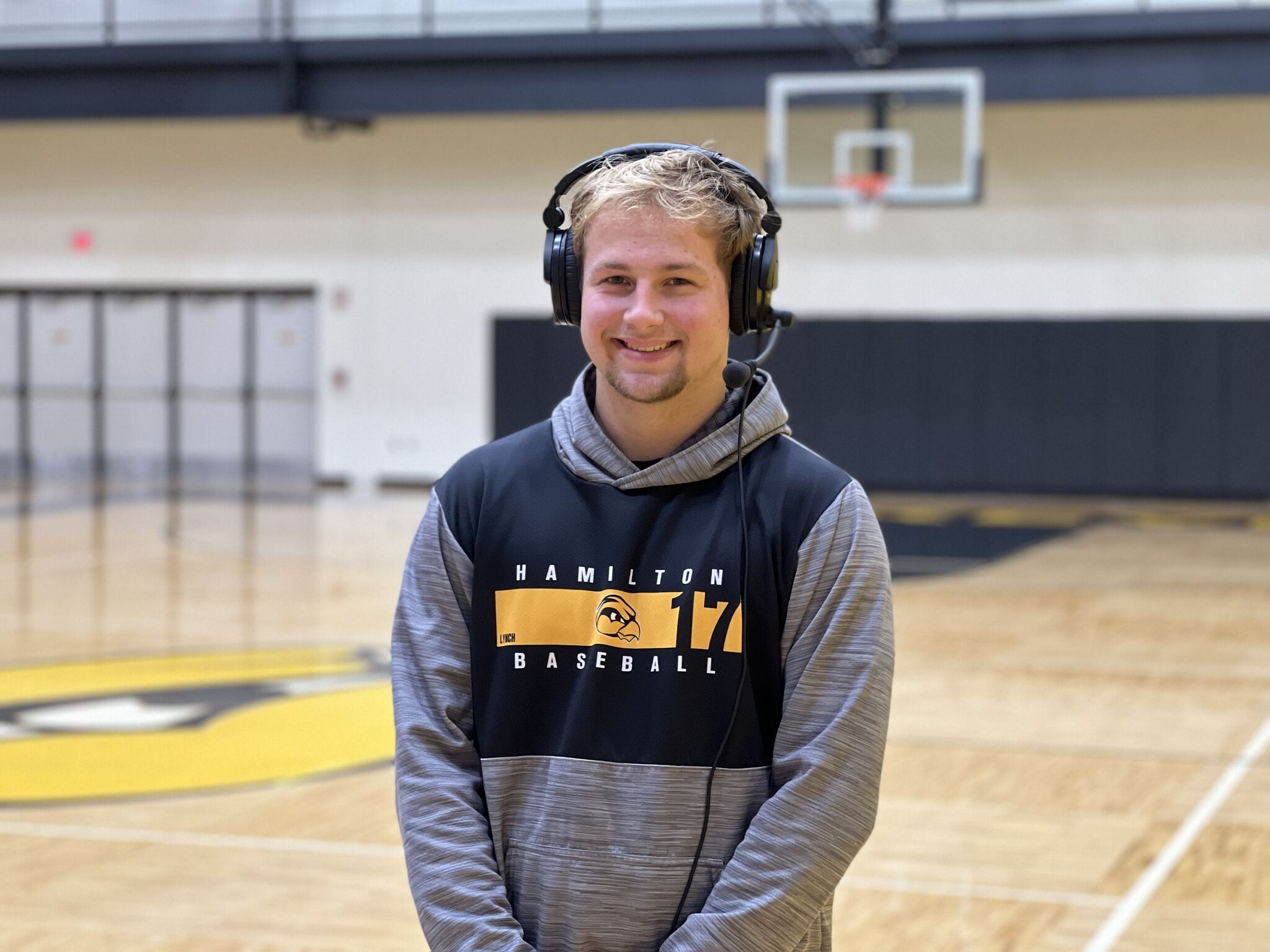 Hamilton High School sophomore Aiden Lynch is taking the winter season to not only prepare for baseball in the spring but also to pursue his passion.
This basketball season, Lynch will be putting on the headset and broadcasting all home boys and girls basketball games on the Hamilton Hawkeyes Athletics YouTube channel. It's an idea he envisioned and presented to his teachers and school administration.
"When I first brought my idea to Mr. [Mark] Behnke, he said 'Yup, let's do it. I also have been emailing with Mr. [Eric] Talsma and he has been behind it as well as Mr. [Mitch] Bosch. They have been really supportive of this idea and I'm really grateful for that."
While Lynch is the student taking the lead on the extracurricular opportunity, he also wants to involve his classmates to help grow the student broadcasts.
My goal with this is to have somebody new commentating with me every week. I want to get the student body involved in this, it's pretty cool," Lynch said. "It's not every day you get to live stream a game but at the same time I want it to be professional, unbiased, and we want to give both teams the same amount of professionalism."
Lynch is a student in Mr. Behnke's Covering Hawkeye Sports (CHS) class and that has helped get him prepared for the season and will continue to benefit him down the road.
"I have given thought to doing this, both this winter and potentially as a career," he added, "I think CHS will help me develop a thought of is this something I want to do or something I want to try as a career,"
Hamilton Athletics has live streamed games in the gymnasium and at the football stadium since 2020 but has not had any play-by-play or broadcast over it.
"It's an added element," added Lynch, "You have someone there for you to explain what is happening if you don't know as much about basketball. We'll also be using graphics on the screen and showing people what the stats for the game are."
It's a chance for Lynch to use his passion and develop it into a potential career while also gaining the interest of his fellow classmates for seasons to come. Games will be broadcast live and also archived on the channel.
"I hope people tune in every home game and say, 'Hey, Hamilton Basketball, this is something that I'm interested in and a cool thing that the school and community are doing.'"