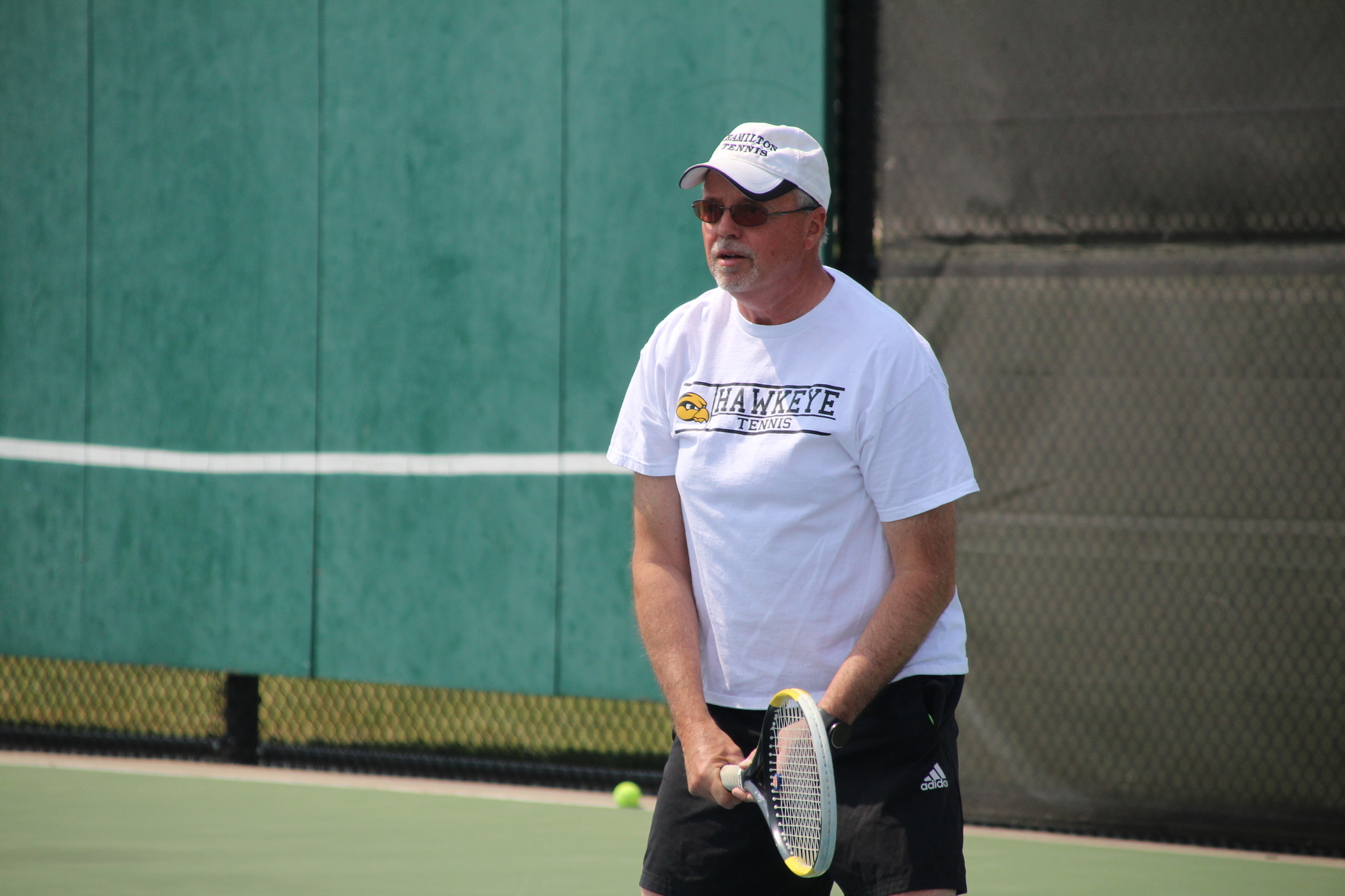 Steve Lubbers still recalls the impact coach Wayne Tanis had on him during his time at Hamilton High School decades ago. Tanis, who coached basketball, football, and golf for the Hawkeyes also started the tennis program in Hamilton, something Lubbers is very thankful for.
In 2000, Lubbers became a volunteer assistant coach on the Hamilton boys tennis team when his oldest son was a sophomore. One year later, he found himself in the head coaching seat, just like Tanis. The first order of business for Coach Lubbers was to create stability and a standard of excellence for his players.
"The program went through a little bit of change in the years prior to me taking the job," Lubbers explained, "I think we had three or four head coaches in four years or so."
With that cycle of coaches, it became difficult to uphold any sort of expectations for the athletes, Lubbers recalled. That would all quickly change.
"The first year or two, the feeling towards tennis was that you could mess around a bit and just have fun. Of course, we wanted to keep it fun, but we had to change the stigma and take the sport seriously at the same time," Lubbers explained.
Mission accomplished. Within three years as a head coach, Lubbers says the tennis program started to be respected among the students and staff around the district. Years later, when seasons changed for girls tennis, Lubbers took over that program as well with the same standard.
Fast forward 15 years, and both Hamilton boys and girls tennis programs are flourishing. As Lubbers explains, the Hawkeyes may not be in the state record books, nor do they have a regional championship or division one tennis players, but they play the game the right way and have earned respect from programs across the state. The boys tennis program has found its share of success with three all-state tennis players over the years: Justin Folkert (singles), and Grant Wolfram and Austin Haverdink in doubles.
Moreover, both the boys and girls tennis teams have made academic all-state every year that Lubbers has been head coach. No, he will not take any credit for that, but academics and success in the classroom is the first thing he mentions to his players and parents every year.
In June, Lubbers found himself in the well-deserved spotlight after being named the State of Michigan's Division 3 Girls Tennis Coach of the Year by the tennis coaches association. The award came just weeks after being named the regional coach of the year as well.
"It's quite an honor, to be honest," Lubbers said, "To be voted in by your peers, some of whom are more long-standing than I am, it's an affirmation of the time and work you've put in."
Hamilton Athletic Director, Eric Talsma says Lubbers embodies everything that high school athletics should be about.
"Through the years Steve has created a wonderful culture in the Hamilton Tennis program," Talsma mentioned. "All players are valued and are supported by the coaching staff. We are very proud and honored to have Steve leading both our girls and boys tennis programs."
Lubbers says he never had goals of coaching as long as Coach Tanis once did in Hamilton, but it means the world to him to follow in his footsteps and give back to his alma mater.