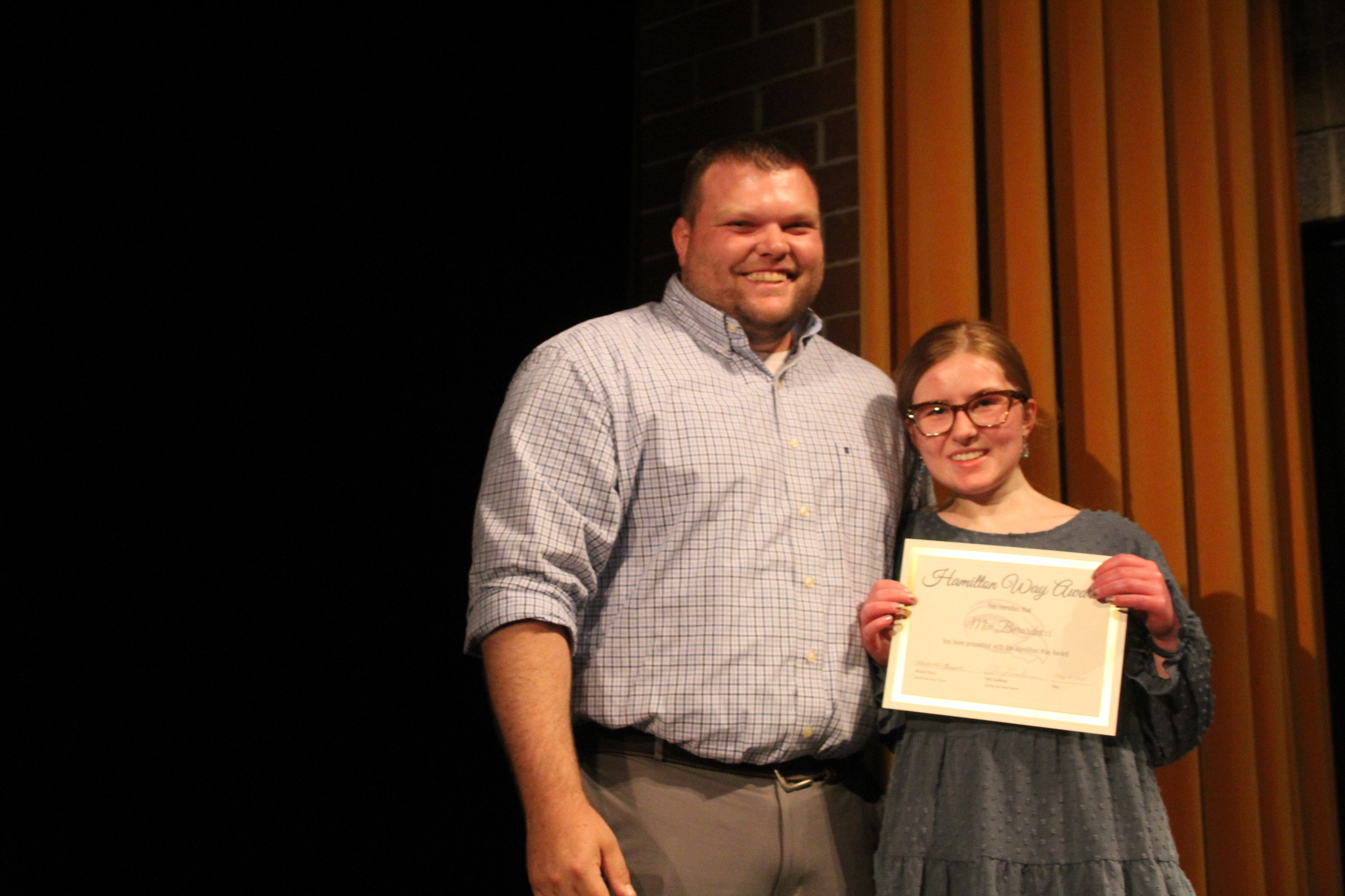 Mia Berarducci hasn't had an easy journey throughout her high school career at Hamilton High School. In fact, she's battled her entire life. When she was just one-year-old, Mia was diagnosed with both cancer and OMAS (neurological condition attacking her cerebellum). In the following years, that was compounded by battling epilepsy and other medical challenges until she was eight. Unfortunately, last year, more medical problems arose and made her senior year a difficult one to navigate. Simply put, Mia brings the word 'perseverance' to a whole new level. Her fighting spirit and positive attitude through all of the adversity made her a perfect choice for the 2023 Hamilton Way Award.
"Since March 2022, I've been dealing with a medical issue that is very complicated and a mystery to the doctors at Helen DeVos Children's Hospital," Mia explained. "Through all this, I try to take things one step at a time because I feel overwhelmed a lot." With so much excitement going into her senior year, Mia admits it hasn't been the experience she had hoped as she was in and out of the classroom and hospital. However, she remained committed to her school work and is now a Hamilton High School graduate. "I kept saying, 'This isn't what I was expecting my senior year to be like,'" Mia explained, "I was always in and out of the hospital and it was painful and exhausting. Somehow, I got my school stuff done. My teachers are very helpful and understanding and I really appreciate that about them."
This summer will be a busy one for the Berarducci family as Mia gets set to undergo testing at Nationwide Children's Hospital in Columbus, Ohio this summer. Her family is hopeful that she can get medically cleared to attend Hope College's Ready for Life Program this fall. "From day one of kindergarten on, people have come around her and they've enjoy working with her," said Mia's mother, Amy Berarducci, "They've loved her and she's loved them. Seeing her graduate is hard because Hamilton has been a great place for her and for us, but we are excited for her future."